A Cleansing Fennel, Lemon + Walnut Salad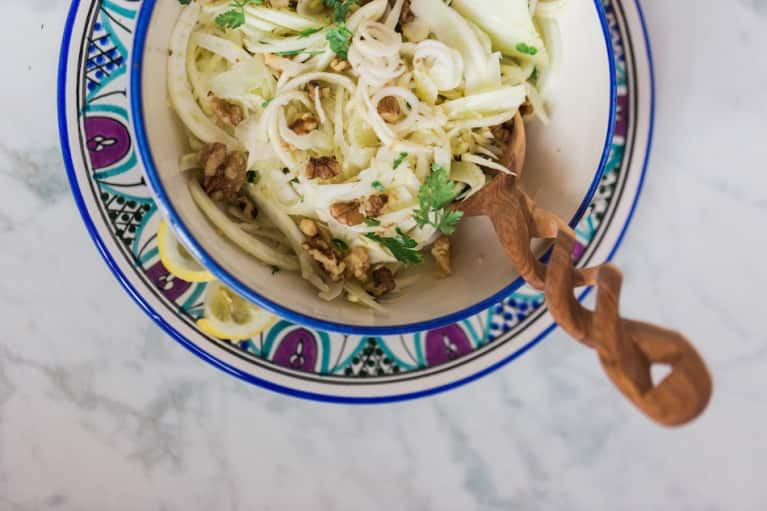 A light and fresh salad is the perfect pairing for a warm day. My Fennel Lemon Walnut Salad is a quick and easy recipe that's rich in fiber, omega-3 fatty acids, and antioxidants, and is completely dairy- and gluten-free.
Top it with a lemon and olive oil dressing and enjoy the bright and clean flavors. For a heartier meal, serve it with grilled fish or chicken — it pairs perfectly as a side dish.
Fennel, Lemon & Walnut Salad
Serves 4 as a side dish.
Ingredients
2 bulbs of fennel, sliced thinly with a mandolin
½ cup walnuts, chopped
Juice of 1 lemon
1 tablespoon olive oil
2 tablespoons parsley, chopped
Sea salt to taste
Preparation
1. Combine fennel, walnuts and parsley in a bowl.
2. Add lemon and olive oil, and toss to coat.
3. Add sea salt to taste.
4. Serve and enjoy!