How Going Green Improves Your Mental Health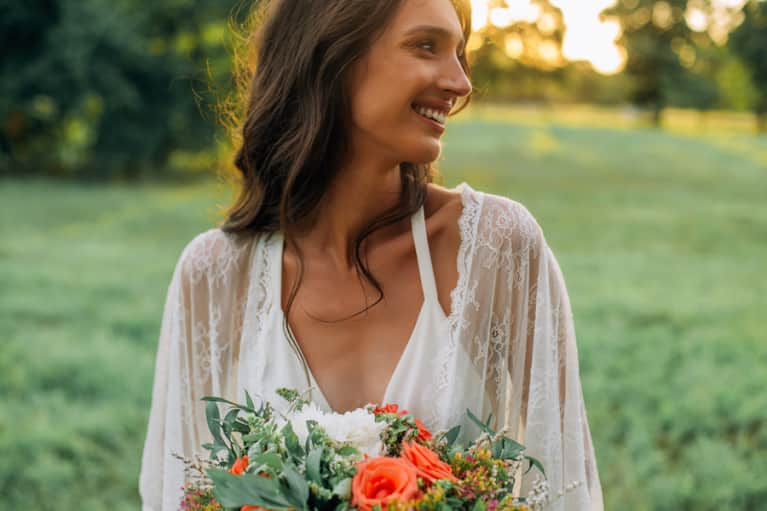 In order to adopt an eco-friendly life, it's key to avoid unnecessary consumption. Whether it's by eschewing throwaways for reusables or downsizing to a capsule wardrobe, lessening our need for "stuff" is one of the best ways we can help the planet.
Living with less is an exercise in self-discipline, ingenuity, frugality, and general conscientiousness. And it doesn't need to be a huge lifestyle change — just a few simple steps and swaps can make a big difference!
1. Consuming less saves you money.
Being comfortable with your finances is an essential part of good mental health. Research shows that financial strain is a strong risk factor for mental health problems, and most of us can relate to feeling stressed about our savings.
Forgo the urge to upgrade your car, clothes, or iPhone until they break beyond repair or truly no longer meet your needs. And when you really need to purchase a new item, save money and landfills by buying as much as you can secondhand. Personally, after adding something to my Amazon cart, I will wait a few days or weeks before clicking "buy," first checking around on Craigslist, eBay, and my local Buy Nothing Group (more on that later!).
2. Less clutter is better for mental clarity.
It's been said many times but is true nonetheless: Clutter blocks clarity. Decluttering your space means less mess to clean up, less time spent looking for things, and less energy stressing out. But don't be quick to throw it all in the trash! Refer to this flow chart to figure out how to make money and do the most social good with your clutter!
3. Being resourceful is a great way to connect with your community.
I have met countless neighbors through the Buy Nothing Project — an international movement with thousands of local Facebook groups. We share everything from gently used clothing to outgrown strollers to leftover garden vegetables with each other. My neighborhood group of about 1,000 people has avoided countless trips to Target and Amazon splurges simply by sharing what we no longer need. And it has helped me form wonderful relationships I would not have otherwise.
4. Simplifying your life could have far-reaching results.
Once you have tidied up and tapered down the space within, you may become inspired to clean up the world beyond your doorstep. My children and I often pick up litter on our walks to properly dispose of along the way. We call these "mitzvah walks," the Hebrew word for "good deed." It's an easy way to help take care of the earth and make your community a more beautiful place.