5 Tricks For Taking Healthy Eating To The Next Level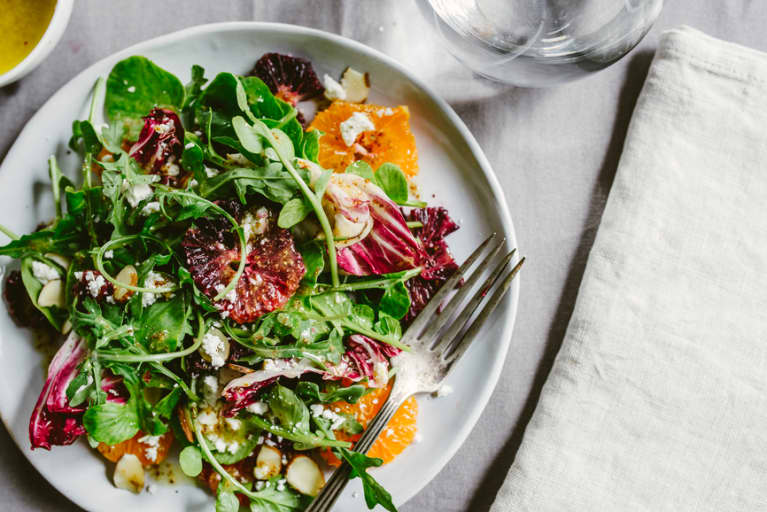 Did you know that one huge, impactful way you can care for the earth is through your food choices?
Since we eat several times each day, this gives us many opportunities not only to improve our own health, but we can also contribute to the earth's health and longevity.
The next time you go food shopping and plan a meal, take a moment to think about our planet and the environment.
1. Eat less meat and dairy.
The Meat Eater's Guide issued by the Environmental Working Group (EWG) reports that if everyone in the United States ate no meat or cheese just one day a week, it would be like taking 7.6 million cars off the road.
Now that's food for thought! Animal agriculture and dairy production are major contributors to global warming and pollution. Let's give these creatures a break!
2. Eat plant-based meals.
Many of us grew up with a protein-centric emphasis on meat, poultry, fish, and dairy. Weren't we told that these foods make us big and strong? Well, the word is out … plants do too!
More and more people are becoming vegans or cultivating a plant-based diet because of the proven health benefits such as lower cholesterol, weight loss, and improved digestion, not to mention the difference it makes to one's environmental footprint.
A.U.M. Films, makers of environmental documentaries, gathered some statistics: Did you know it takes 660 gallons of water to produce one hamburger? That's equivalent to showering for two months!
3. Support eco-friendly farming.
The more that eco-friendly produce is in demand, the better for sustaining the environment. Have you ever thought that we are actually supporting eco-friendly farmers to be the stewards of our soil, water, air, and wildlife by choosing to buy their products?
To begin, visit your local farmers market, have a chat with an awesome farmer, and start to learn about their farming practices and what eco-friendly choices you can make.
4. Choose organic as much as possible.
EWG states that "organic agriculture preserves biodiversity, improves soil health, and saves energy." Pesticides, while they kill living organisms on crops, are harmful to our health, as they leave a trace residue on the produce, and affect soil, water, and wildlife.
Farm workers breathe them in on a daily basis. We can't always buy everything organic, but we can start by introducing at least a few organically grown foods into our meals.
And don't assume choosing organic is always more expensive! Joining a food co-op in your community is a great way to save on organics.
5. Remember that less is more.
Less packaging means more environmentally friendly and healthier. Packaged, bottled, and processed foods most likely will have some kind of preservative in the ingredients or wrapping.
BPA, for example, an industrial chemical used for food containers like plastic bottles and metal cans, is a synthetic estrogen and has been linked to several ailments, including endocrine system imbalances. These containers and wrappings end up in our landfill and oceans unless diligent recycling is in place.
BPA-free items are now widely available—look for "BPA-free"-marked products.
What else can you do? Shop for foods in the bulk section of your grocery store to cut back on packaging, and use an eco-friendly shopping bag that you can reuse every time you shop.
We are indeed a take-out society, but think of all those take-out containers discarded day after day. Why not bring a delicious, homemade meal to work (in eco-friendly containers!) a few times a week? These little efforts go a long way!