The Best Reason Ever To Go After Your Side Hustle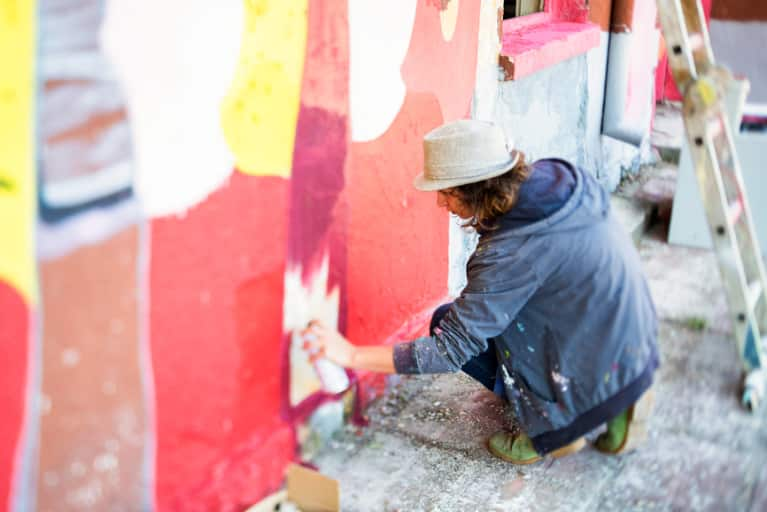 As a life coach, I have had many clients who have felt empty or stuck in their career and were yearning for a way to exercise and explore what they are truly passionate about within their lives. Starting a side hustle has proved immeasurably beneficial for many of my clients. It allows them to express their unique talents and gifts as well as benefit financially. There are numerous practical reasons why starting a side hustle is a huge life advantage, but when you condense it all down, the most important reason is to allow yourself to lead a regret-free life by honoring your unique contribution to the planet.
Think about it …
What does your life look like when you stand back and see the big picture, or when you picture your 80-year-old self lying in bed, considering the life you've had and the choices you've made? The ancient Greeks used to "practice death every day." They would foster perspective on their life daily and allow this to infuse all of their thoughts, actions, and behavior. In The Top Five Regrets of the Dying, Bronnie Ware, a hospice nurse, writes about how many of the patients she nursed in their final days regretted that they lived a life other people expected of them and not the life they truly wanted to live.
When we use our talents, skills, and gifts, we don't leave room for regret. We all secretly know this. What bigger motivation can there be to pursue work that you really love?
Of all the people I coach, most of them consider their finest hour as being the moment when, in the words of the incredible author James Altucher, they made the decision to "choose themselves." Choosing yourself means doing work that you love on your terms. Not work that is tasked to you by a boss or expected from you by any figure of authority. When you step out of a structure that tells you what you do, you are in a position to choose what you want to do. This is what your free hours are for!
You choose. It's all you.
When you see the whole picture of your life, it allows you to have a lot more perspective in your decision-making. Steve Jobs said something in his commencement speech at Stanford University in 2005 that still gives me chills every time I hear it:
Remembering that I'll be dead soon is the most important tool I've ever encountered to help me make the big choices in life. Almost everything — all external expectations, all pride, all fear of embarrassment or failure — these things just fall away in the face of death, leaving only what is truly important. Remembering that you are going to die is the best way I know to avoid the trap of thinking you have something to lose. You are already naked. There is no reason not to follow your heart.
If you want to make an impact on the world, if there's a cause that tugs on your heart, it makes complete sense to start your side hustle.
Not even consciously, I made a decision in early 2016 to focus more on coaching people who are launching or building a business, whether it be a side hustle or full-time operation. Not only is this where I can provide the most help and encouragement, it's where I feel the most inspired and alive.
One of my first coaching clients said to me, "Susie, when I'm at work at an ad agency, all I do (secretly) is pin fashion looks together and research vintage jewelry." Her passion was so obvious — she created lookbooks on the weekends, followed designers on Instagram, and always looked beautifully chic on a pretty tight budget. She just needed to step back to realize it. And now, two years later? She works nights and weekends as a personal stylist and plans to transition to full-time.
What is the worst that can happen? She won't like it. Work opportunities will run dry. She will miss her old office environment and hate all the back-end work that a business entails (accounting, taxes, website management). So what? She'll get another job just like her last one (that might even pay more).
But what's the best that can happen? She becomes a successful CEO doing work she is completely in love with. She writes a book on style. She becomes best friends with top trendsetters; designers follow her on Twitter. She moves to Paris. She has celebrity clients and spends the winters in L.A. She launches her jewelry line. Who knows? The possibilities are endless. "I dwell in possibility," Emily Dickinson wrote. Well, so does my client. But she'd never have known it unless she'd begun.
A simple exercise can prove how important starting a side hustle is. Write a letter from your 80-year-old self. Start, "Dear Me, I am so happy that in my life I wasn't afraid. I am so thankful that I ..."
Write down all the things you secretly want to do. Don't hold back. Allow everything to just come up for you. Use it as an impetus and a guide to help you on your journey in creating a life of fulfillment.
Related reads: