A 1-Minute Routine To Get Rid Of Lower Back Pain
Fascia & Alignment Expert
By Lauren Roxburgh
Fascia & Alignment Expert
Lauren Roxburgh is an author, internationally renowned educator, and speaker, frequently dubbed "The Body Whisperer." Roxburgh is the go-to writer and expert on all things fascia, alignment, the mind-body connection and movement medicine and regularly works with Hollywood's A-List along with some of the greatest athletes and orthopedic surgeons on the planet. She has her Bachelor's in Nutrition and Exercise Physiology from the University of California, Santa Barbara, and is also a certified Pilates instructor and Structural Integration practitioner.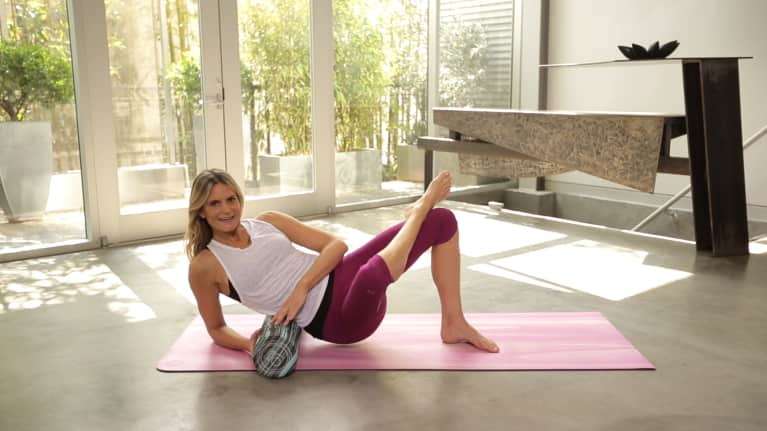 Whether it's tension, compression, or flat-out pain, lower-back issues happen to the best of us.
Lower back issues are also pretty hard to treat. While a shoulder massage can make our shoulders instantly feel better, the lower back is a little bit harder to take care of — which is why foam rollers are so great.
For this exercise, all you need is a foam roller, a mat, and your breath. Check out the video below to learn how to get rid of pain in your lower back in one minute.