A 1-Minute Routine To Get Rid Of Lower Back Pain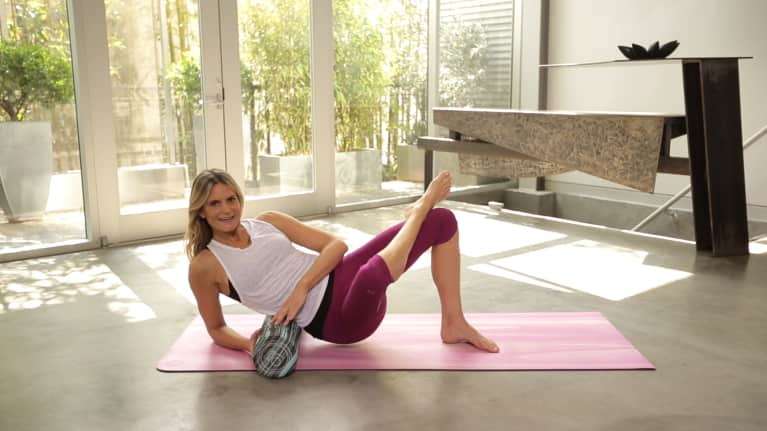 Whether it's tension, compression, or flat-out pain, lower-back issues happen to the best of us.
Lower back issues are also pretty hard to treat. While a shoulder massage can make our shoulders instantly feel better, the lower back is a little bit harder to take care of — which is why foam rollers are so great.
For this exercise, all you need is a foam roller, a mat, and your breath. Check out the video below to learn how to get rid of pain in your lower back in one minute.