Brighten Up Breakfast: 5-Ingredient Pink Smoothie Bowl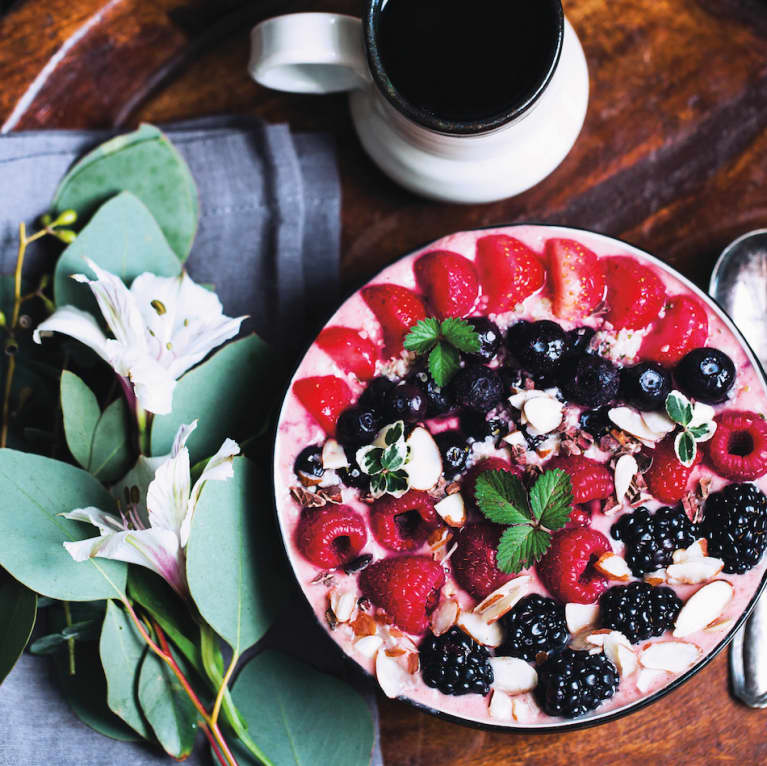 There is something somewhat childish and ridiculously happy about having a pink smoothie. This one feels like a treat and passes as a meal or a nutritious snack.
½ banana (optionally frozen)
⅓ cup (47 g) raw cashews
1 cup (255 g) frozen strawberries
½ cup (120 mL) almond milk (I use unsweetened)
1 tablespoon (15 mL) pure maple syrup, or 2 medjool dates
Preparation
Blend all the ingredients in a high-speed blender. Drink or enjoy as a smoothie bowl with toppings.