7 Things You Need To Know Today (August 12)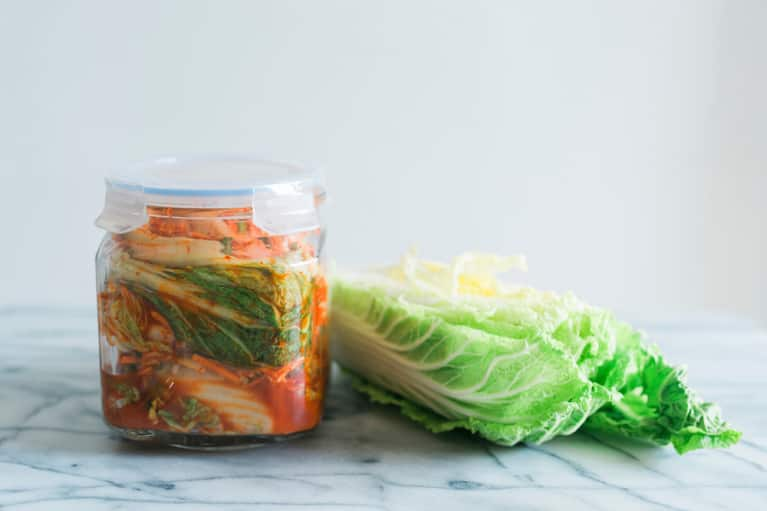 1. There's now a magazine all about fermenting and it's awesome.
You know we love us some probiotics, and this magazine might just be your ticket to cooking up (or, you know, preserving) billions of your own. (NYT)
2. No, Olympians don't get to eat whatever they want.
One of the perks of being an Olympic athlete is eating all the burgers and pizza you want, right? Wrong. Most Olympians eat a relatively normal amount of calories, and almost all of them eat super-clean diets (think chicken and steamed veggies). (Vox)
3. A chemical has been quietly removed from the menus of fast-food chains.
After an online petition exhorted Subway to remove azodicarbonamide, an additive commonly found in yoga mats and flip-flops, from its bread, Subway did. Without alerting the press, McDonald's, Chick-fil-A, Wendy's, and Jack in the Box followed suit. The substance has been linked to asthma and potentially cancer in high doses. (Bloomberg)
4. Marijuana restrictions remain, but at least more research will start happening.
For years, marijuana has been lumped in with deadly drugs like ecstasy, LSD, and heroin. While the federal government isn't removing it from that list, the DEA is now opening the door for more research on marijuana's medicinal benefits. (TIME)
5. More than 90 percent of American kids don't have healthy diets.
A new American Heart Association report finds that most U.S. kids fall far short of ideal cardiovascular health. Not only did their analysis find that most children get the majority of their calories from simple carbs like sugary drinks and desserts, but they also discovered that just 10 percent of high school boys, and 5 percent of girls, get the recommended 60 minutes a day of exercise. (HealthDay)
6. An Olympian sailor is ill — and the polluted Guanabara Bay in Rio may be to blame.
Belgian Evi Van Acker, who won bronze for sailing in 2012, fell ill after last week's races. The water, which was under major scrutiny leading up to this year's Games, has been shown to be contaminated by viruses and bacteria from human sewage. The virus Van Acker contracted causes dysentery. (ABC News)
7. Watch how these adorable ducks keep this vineyard pesticide-free.
This South African vineyard keeps nature in check by using its resident ducks to protect their vines from pests. (Eater)