Why CrossFit & Yoga Are A Lot More Similar Than You Think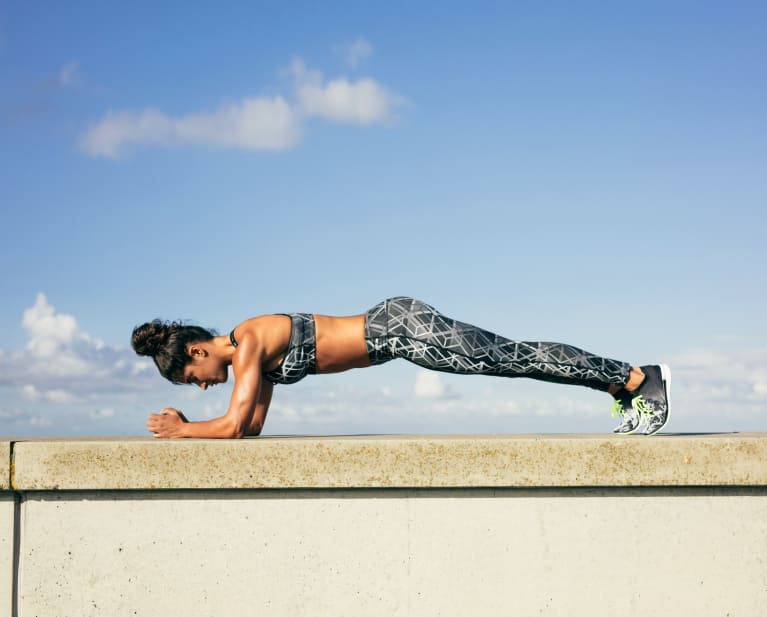 I have been in the CrossFit industry for seven years now. But in the last year, I set training aside to immerse myself in a yoga practice for 200 consecutive days.
From this project I discovered that these activities are actually extremely similar — they're two separate roads that ultimately lead to the same destination. It took me months to be inspired to write this piece based on how much of a separation there seems to be with people and their health and fitness journeys.
You are either a CrossFitter or a yogi, right? You are into muscles or not. Everywhere I look, individual choices are deemed right versus wrong or good versus bad, when the reality of the situation is that if you are conscious enough to make an effort to improve your health and fitness, you are likely working toward the same goal.
After consistently dedicating myself to both practices, here are the similarities I found:
1. Both practices help you gain strength.
When it comes down to it, strength is a state of mind. Whether you feel strong cleaning and jerking 200 pounds or holding crow pose for 30 seconds, the conclusion drawn in the mind is one and the same: I am strong. I am capable. I can do this.
2. Both practices release stress.
After an hour in either practice, you come out the other end with a little less road rage and a little more self-appreciation. I don't know what's better, the pain in your lungs after completing 100 burpees as fast as you possibly can or the persistent discomfort as your hamstrings stubbornly lengthen during a forward bend.
Either way, the endorphin rush is real.
3. Yoga and CrossFit both lead to improved mental awareness.
Would you like to hear your mind tell you how you're going to keel over and die during that 800-meter run you're on? Or would you prefer to hear every nonsensical piece of information about yesterday while breathing deeply in child's pose? Both practices provide us with an opportunity to learn habits of the psyche, a steppingstone to becoming the master of the mind.
4. Both lead to a sense of accomplishment.
Both activities can, at times, make you question your sanity. Whether you're choking on your own saliva mid-wall-ball set or attempting to calmly and elegantly breathe your leg behind your head, a time comes when one does stop and ask ... why?
And that "why" is easily answered with the feeling of accomplishment that comes with completing such a feat.
5. Yoga and CrossFit both have strong communities.
You may feel more at home lifting weights to some sort of heavy metal soundtrack, decked out in Reebok apparel alongside 10 other screaming, grunting, sweating animals.
On the contrary, you may prefer to gather in a group sauna with 15 other Lululemon-clad devotees for some loud sighing, quiet murmuring, and occasional chanting. No matter where you like to spend your time, both communities are successful in what they provide: support and inspiration.
6. Both practices require willpower and dedication.
In both practices, you do not see progress with sporadic efforts. CrossFitting once a week breeds constant muscle soreness and forever walking like a penguin.
Irregular yoga practice yields similar results, as it leads us to believe it has no effect, thus proving our already preconceived notions that it's mystical mumbo-jumbo that isn't real. Both yoga and CrossFit require consistency in training, a diligence and dedication to honor the self and the practice.
7. Both enhance mental clarity.
In classic CrossFit fashion, one generally collapses to the floor in spread eagle following the workout. No thoughts, no chatter, just silence in the mind and an awareness of all the sensations in the body — heart beating, blood moving, air flowing.
Sounds a little bit like savasana, doesn't it? Moments of meditative silence exist in many different shapes and forms depending on the student and where they are in their life.
So, whatever fitness road you find yourself on — yoga, CrossFit, bodybuilding, weightlifting, marathon running, the list goes on — just remember, we are all on the same journey. We're just taking different paths to get there. Namaste.