5 Powerful Affirmations To Become A Happier & Calmer Mom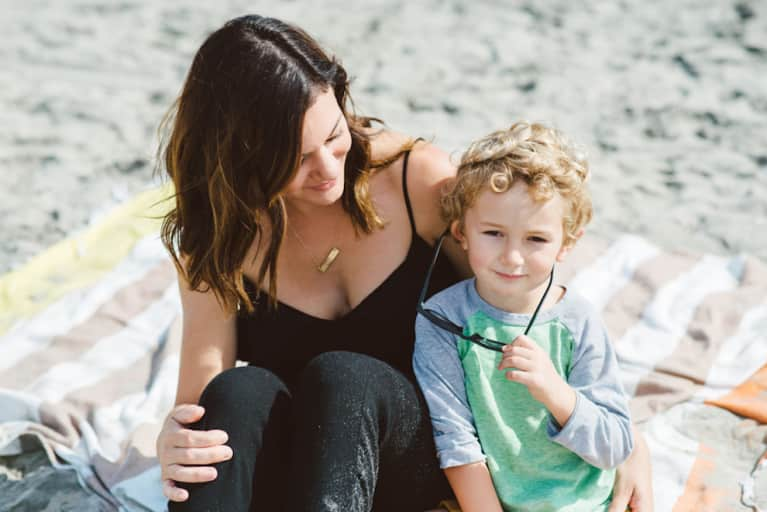 Becoming a parent is an incredible time in our lives — I've never experienced a love so strong as when I first met each of my baby girls. But motherhood has also been one of the most challenging roles I have ever taken on.
For all the heart-bursting moments of joy, there have been numerous times of self-doubt, guilt, worry, exhaustion, and body loathing.
This is a time in our lives when we should feel vibrant and empowered. We should feel confident, calm, and proud of our bodies. And so, as a mother, I have found my sense of happiness, balance, and calm by focusing my mind on simple positive affirmations.
I have a four-step process. First, I find one or two positive statements that resonate with how I want to feel. Then, I breathe in deeply. I recite the affirmation in my head or aloud. Then I slowly exhale and allow the good feeling of those words to wash over me.
Here are my favorite affirmations for being a happy and calm mom:
You are the best mother your baby can have. Your love is exactly what your baby needs. You are enough just as you are. You are perfect just as you are.
I am beautiful, fit, and strong.
Your body has grown a life and helped to create a family. Your body is incredible and is stronger and more beautiful than you may realize. Celebrate it and see it for the wonder that it is.
I am creating a life that I love.
Sometimes we feel a bit trapped in the day-to-day routine of motherhood. Whatever your choices as a mother, remember that you are creating a life that you love. Choose each day to do things that light you up and bring you joy.
I am doing a great job with the tools I have available to me.
We can often feel guilty about the choices we make as mothers. At the end of the day, we are all doing the best we can to raise happy and healthy children. Whether you breastfeed or bottle-feed, co-sleep or help your baby to self-settle, stay at home or return to work, you are doing the best you can with the tools you have available.
I listen to my heart and do what is best for my family and me.
You will get so much advice about what you should and shouldn't be doing as a mother, and at times it can be overwhelming. Our bodies knew how to grow and nourish this baby, so stop and be still. Listen to your own inner wisdom and be confident that you alone know what is best for your family and you.