10 Things You Need To Know Today (August 10)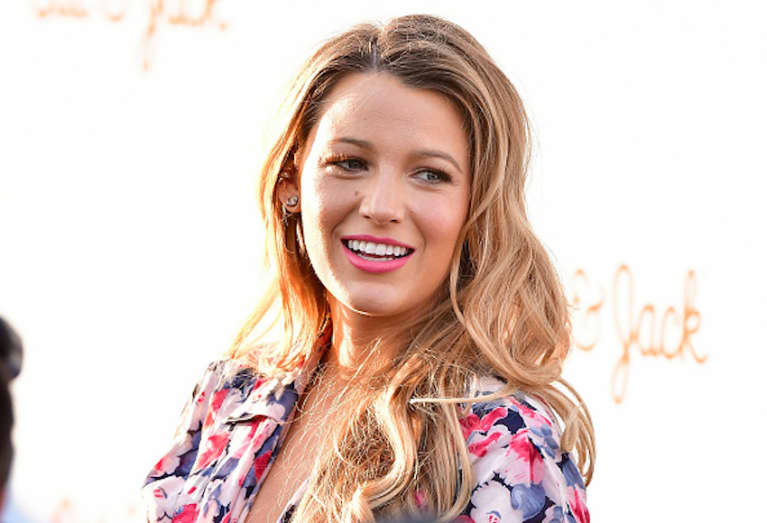 1. Blake Lively is not a fan of the pressure to get your body back after baby.
In an interview while promoting her new movie, Lively said something most of us have been thinking for quite a while: "I think a woman's body after having a baby is pretty amazing. ... You gave birth to a human being. I would really like to see that celebrated." (The Cut)
2. Digital mental health care may not be as effective as in-person treatment, but it circumvents stigma.
Apparently, 67 percent of people would choose an in-person visit with a therapist over a digital one. But the stigma that often accompanies seeking out mental health care in the real world doesn't apply online. The solution? Well, researchers are hard at work trying to better simulate human connection, making the gap between an in-person visit and an online chat smaller and smaller. (Scientific American)
3. Yep, women are facing a whole lot of sexism at the Olympics.
No, saying a man is responsible for his wife's athletic performance is not very classy. Neither is saying a female swimmer "swims like a man." Come on, people. It's 2016. (The Cut)
4. Almond milk is officially coming to a Starbucks near you.
Lactose-conscious coffee lovers, rejoice! The java juggernaut is adding another dairy-free option (along with soy and coconut milks). Almond milk will hit stores throughout the United States by the end of September. (Grub Street)
5. Obamacare seems to be helping Americans get healthier.
A new study in JAMA finds that low-income people in Arkansas and Kentucky, where Medicaid insurance was expanded, are now healthier than their peers in Texas, which didn't expand the program. Still, more studies are needed to show what effect the Affordable Care Act really had on Americans' health. (NYT)
6. Tech billionaires, they're just like us.
Just kidding! Partly due to the Silicon Valley bubble, San Francisco has become the fine dining capital of America, making $2,000 dinners the norm in some circles. Unfortunately, this is affecting more than just the wallets of the tech elite; it's causing San Fran's entire restaurant industry to suffer, with 39 restaurants closing this spring alone. (Eater)
7. An Olympic swimmer with Crohn's disease just took home a silver medal.
Kathleen Baker won the silver medal in the 100-meter backstroke on Monday night, which is no small feat—especially when you have Crohn's disease. (NBC Olympics)
8. Watching paint dry may not be entertaining, but in this case it's pretty important.
A design company out of Argentina just thought up an ingenious way to increase their transparency. They're live-streaming the building process to show customers exactly what goes into every piece of furniture. (Fast CoExist)
9. Italy is becoming a model for food waste reduction.
The Italian government just passed a bill that aims to cut down on the country's food waste by 1 million tons a year by making it easier to donate leftover food to those in need. That's a whole lot of pasta. (TreeHugger)
10. More people are turning to alternative forms of mental health care.
A growing number of groups are focused on non-medical, holistic recovery for psychiatric issues instead of symptom treatment. Still, many experts believe that for these groups to gain more traction, they'll have to form alliances with more mainstream clinics. (NYT)