Laurel Shaffer is the certified sommelier and nose who translated her passion for scent and plants into Laurel Whole Plant Organics, a flower- and herb-based facial care line firmly rooted in slow beauty practices. Just like a sommelier pairs fine wines with great food, Shaffer plays matchmaker with your beauty routine. As a fervent traveler, she often found there were few clean beauty options at the spas she visited and made it her mission to create products that health-conscious consumers would be excited to experience.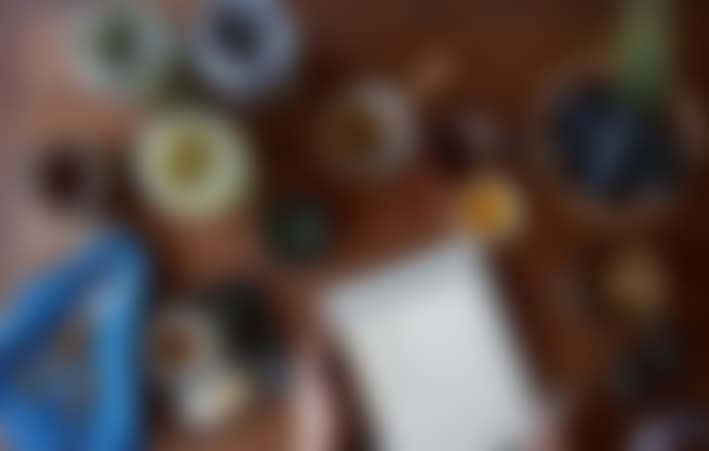 The West Coaster's Slow Beauty movement has strong connections with the Slow Food movement, an evolution that strives to preserve traditional, regional cuisine and local agriculture. Her education in herbal studies and deep understanding of plant biology give her the unique ability to acutely understand each plant's function and determine the purity of every raw ingredient. Shaffer sources directly from biodynamic farms — all within a 200-mile radius of her California home — handcrafting each batch with integrity and unparalleled purity, plus every single formula is alcohol- and water-free so they have longer shelf lives.
A.M. Ritual

My morning beauty ritual is fairly simple, at least it is in terms of products! I wake up and I am always so excited to get to my studio. I love arriving there early and greeting my buzzing production and shipping team to watch the products being made, labeled, and carefully packaged up to get out the door. That said, I usually hop out of bed for a quick shower then do my morning facial ritual.
I start with an oil cleanser that I've been testing for over a year for our line (spoiler alert: we are planning to launch it next spring!). I do a generous mist with our Normal/Mature Facial Elixir, apply a dot of our Eye Serum, and then a Laurel facial serum of choice: I tend to let my skin tell me which serum is best for that day, and this summer it's been all about our Sun Damage Repair Serum.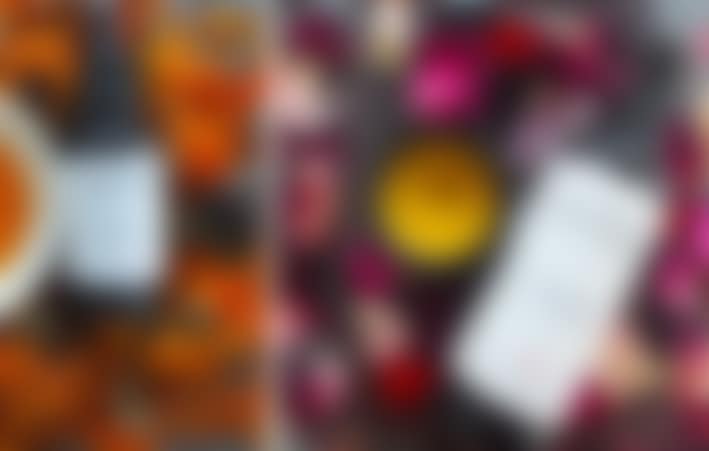 Some days I do a quick application of my makeup must haves: RMS Volumizing Mascara, Vapour Organic Beauty Illusionist Concealer, and whatever beet or acai berry lip stain I'm currently loving. I take a quick shot of plant-based tinctures (like American ginseng and reishi mushroom from Farmacopia) and vitamins (like B and Magnesium), then I head out the door, usually with wet hair — I'm a simple California girl, for sure!
On my way to work I have a few stops. First, I stop at Urban Remedy to get a few organic cold-pressed juices to make sure I'm nourished for the day. Definitely a green juice, and usually a more filling chia smoothie for the afternoon. Then I stop at Cibo, my favorite coffee shop in Sausalito, right on the water. It's truly the place dreams are made of: The ingredients used are close to 100 percent organic and local, so I'm able to start the day with organic locally farmed eggs, fresh avocado toast, and a whole milk latte. I love having a warm, hearty breakfast, and then I usually spend the remainder of the day on juices and smoothies until dinner.
Once I get to the studio, there are a couple more rituals in store. I greet my talented, hardworking team, sage the studio, and set some mindful intentions for the day. Then, we do a team meditation together with Calm.com before we break off into our separate tasks and responsibilities for the day. My team has really been loving this new mindful time, and we find it has improved our teamwork factor and productivity.
P.M. Ritual
My days are long, full, and can get overwhelming! It's so important for me to have that mindfulness in the morning and circle back around to that in the evening. Often I cut out of work an hour before the studio shuts down for a quick hike in Tennessee Valley (which, yes, is in California). It's such a gorgeous place to hike with mountain and ocean views, which makes it so easy to clear my mind from a busy day. My husband and I always cook an organic meal together each evening when we get home; sometimes we even share it with our very spoiled dogs!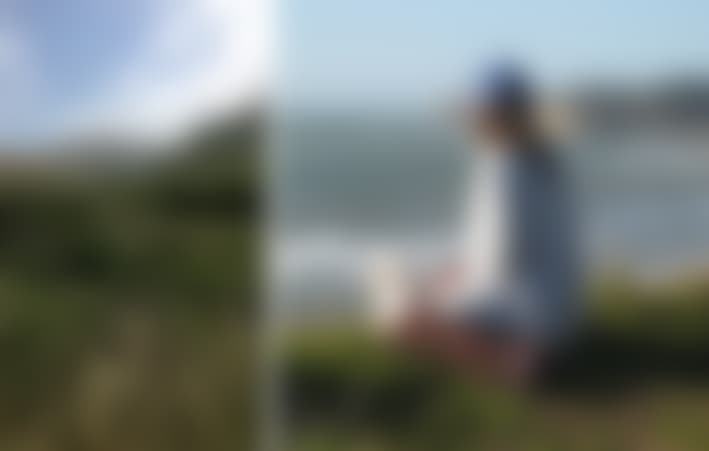 After dinner, I'm ready to decompress from a long day, but I always make special time for my nighttime beauty ritual. I start with a gentle cleanse to wash away the day, usually our Oily/Combination Cleanser because I love the gentle detox that the clay/honey/oil combo provides. I really take my time with this and do significant compressing with warm towels. Warm compressing has truly helped my skin; I have a lot of facial and jaw tension as well as a slow-moving lymph; both of those things can easily cause acne when not addressed daily. Slowing down and giving myself a facial massage and wrapping my face in the hug of a warm towel are essential steps for keeping my skin clear. I do a generous mist of our Oily/Combination Facial Elixir — switching to that one for the p.m. because of its anti-inflammatory focus. The plants in our hydrating elixirs are so medicinal, and I know they are doing so much work to keep my skin dewy and plump.
I use our Eye Serum and Sun Damage Repair Facial Serum again — just like in the morning — and finish with our Restore Nightly Facial Balm, which is truly our most concentrated mature-skin altering product. I apply a tiny amount to my face and extend a generous amount down to my neck and décolleté, which are the areas with the most visible damage.
I finish off my p.m. ritual with all of my most loved products, which I keep by my bedside: Avila Aromatics Fortress Immune Support; I gently rub this on my neck and around my ears for lymph and immune support as I sleep — it also happens to have a beautiful fragrance! I take another shot of my tinctures and liquid vitamins, including Homestead Apothecary's Sweet Dreams, a plant-based tincture that is a lovely and gentle sleep aid for me.
Related reads: