Travel Diaries: The Ultimate Mindful Beach Vacation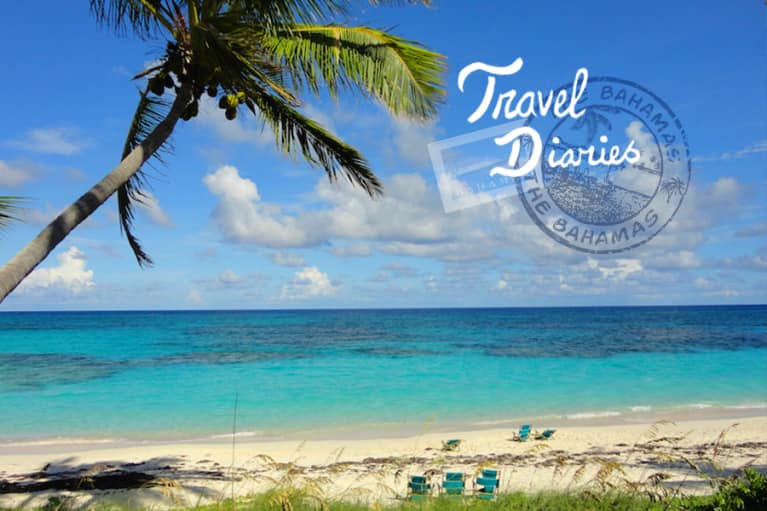 Consider our new Travel Diaries series your digital passport this summer. Follow along as we give you a sneak peek into where our wellness-centric contributors are headed for some R&R. This week, we're tagging along with natural beauty visionary Rose-Marie Swift on her beach vacay.
I have an obsession with the ocean. Not just any old ocean — it has to be pale blue, crystal clear, and warm.
My favorite off-the-beaten-track paradise is Harbor Island in the Bahamas. It boasts secluded light pink sand beaches that are completely free of tourists, kids, or electronics. I spent years going to Harbor Island as a makeup artist with brands like Victoria's Secret, Ralph Lauren, and Biotherm and fell in love with it completely. The sand, water, fresh food, and clean air completely took me away, and I've been returning to the island to vacation ever since.
During my stay, I lie in the sun, swim in the beautiful ocean, and meditate. Heaven.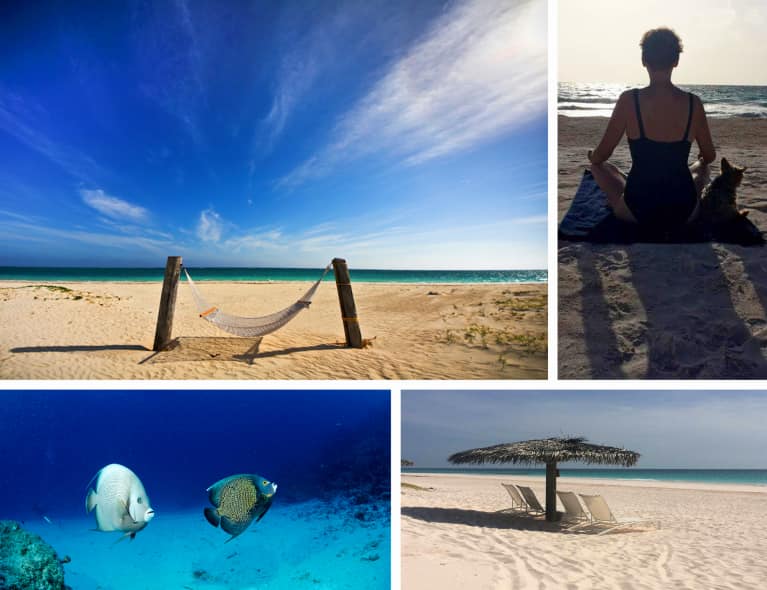 On my most recent stay, I did a small boat excursion for the day, which included snorkeling. I saw turtles, huge starfish, and gorgeous fish of all colors that were not bothered by us one bit. I also took advantage of my time in the ocean to do some water exercises. (I avoid swimming pools because of the chemicals.)
Every morning, I'd walk on the beautiful stretch of sand first thing and explore the small island on my rented golf cart.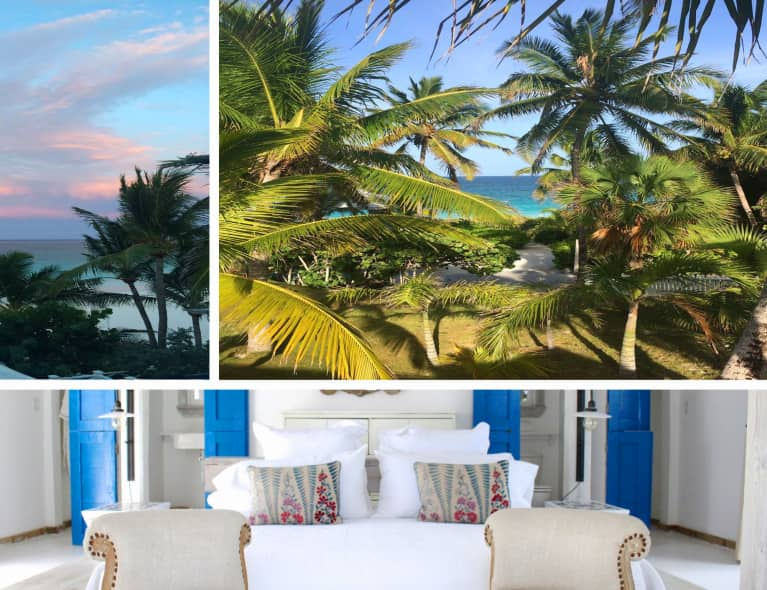 I always stay at Pink Sands because it is extremely secluded and tropical, with private cottages and ocean views. Its newly renovated entrance hall and restaurant are beautiful and relaxing spaces — exactly what you'd want in a resort!
My other favorite place is Ocean View — I find its bohemian feel so enchanting. The resort also has amazing food. The last time I visited was the beginning of Bahamian lobster season, so my stay included a Bahamian lobster curry that absolutely rocked my world.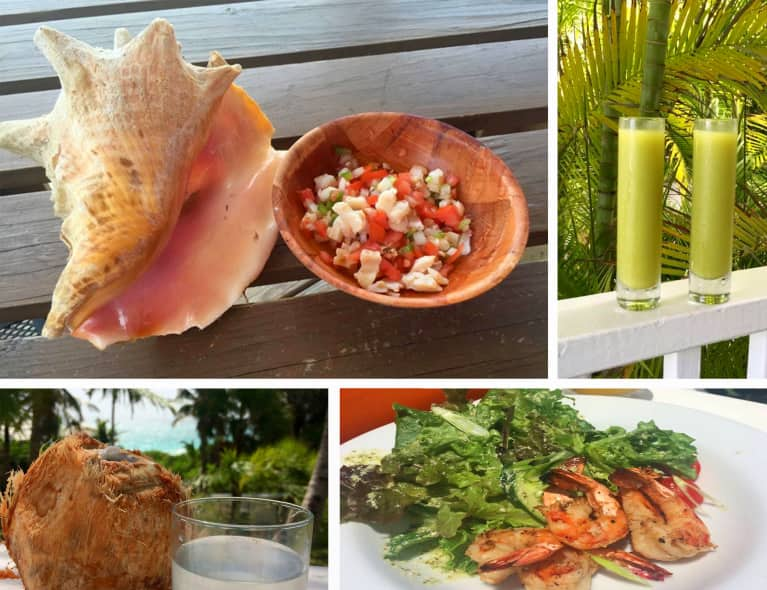 1. Fresh fish and veggies
The locals grow their own veggies on the island, so the sprouts and lettuce are divine. Plus, the fish is always fresh and caught from the ocean that same day. There is even a juice bar called Sweet Spot that makes kombucha and raw treats on site!
Queen Conch is a local favorite, famous for its conch salad (I order mine spicy) as well as the blackened grouper. I normally do not eat fish, but this place is an exception because it's fresh as can be and comes from clean, pristine waters.
3. Coconut fresh off the tree
Nothing beats pure coconut water right off the tree. I am an avid coconut girl, and drinking coconut from a box is a no-no. (It's often pasteurized and irradiated even if it says raw.) There are only two ways to drink coconut water ... right from an opened coconut or shipped frozen raw!
Looking for some more travel inspo? Check out the rest of our Travel Diaries here.