5 Things We Learned From Heather Christo About Switching To An Allergen-Free Diet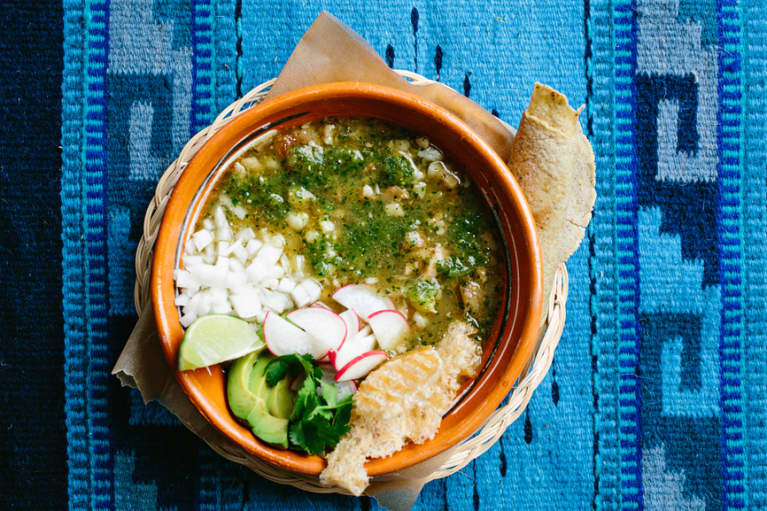 Our editors have independently chosen the products listed on this page. If you purchase something mentioned in this article, we may
earn a small commission
.
We are absolutely loving blogger and cookbook author Heather Christo's new book Pure Delicious. Heather shows readers how she cooks for her family without gluten, dairy, eggs, nuts, cane sugar, and shellfish and the results are ... well, delicious.
Heather stopped by our offices recently to share a killer beet hummus recipe from her cookbook and to answer our community's questions about allergen-free cooking for Facebook Live. Here's some valuable wisdom that she shared with us:
1. Food intolerances don't always look the way you think they will.
Symptoms like chronic infections, migraines, and skin issues could all be a sign of food intolerances.
Heather's daughter was colicky as a baby and also had eczema, acid reflux, and chronic ear infections. All of these issues eventually led Heather down the path of discovering her and her family's food allergies.
2. You can still live your life with food restrictions.
Going out can still be fun with a little preparation (like checking out the menu beforehand) or by asking servers nicely for options that suit you.
3. You can eat your favorite comfort foods (with a few alterations).
Heather sites spaghetti and meatballs and fruit crisp (an updated coconut oil version of her grandma's recipe) as some of her family's favorites.
4. Getting tested for food allergies can be difficult with a primary care doctor.
The average Western doctor might not do a full, accurate allergy test. Heather found a naturopath who worked with her and her family to pinpoint which foods they needed to cut out.
5. Switching your diet can drastically improve your symptoms.
If you do have food allergies or intolerances, doing an elimination diet can help improve your symptoms. Within six to eight weeks of Heather removing the foods her family members are intolerant to from their diet, every single one of their health issues went away.
Heather's story is incredibly inspiring and motivating for those dealing with similar issues or just looking to improve their family's overall health.