12 Things You Need To Know Today (August 8)
mbg Sustainability Editor
By Emma Loewe
mbg Sustainability Editor
Emma is the Sustainability Editor at mindbodygreen and the author of "The Spirit Almanac: A Modern Guide To Ancient Self Care."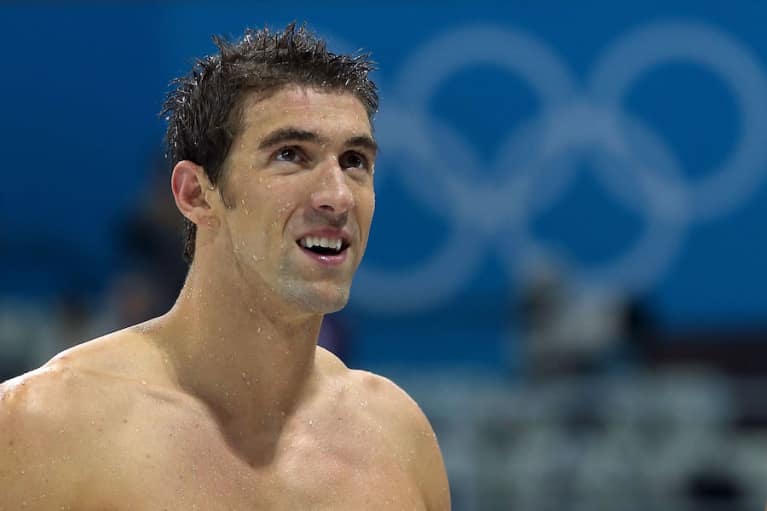 1. Wondering why Michael Phelps was covered in red dots last night?
Phelps is just one of this year's Olympians using cupping as a recovery technique. This ancient Chinese practice uses glass, plastic or bamboo cups to apply suction to the skin, relaxing muscles, stimulating blood flow ... and leaving some pretty noticeable marks. (mindbodygreen)
2. "The DiCaprio effect" is real.
Back in February, Leonardo DiCaprio accepted his first Oscar with a speech that emphasized the danger of global warming. It seems that the world took note of the actor's words, and new data analysis shows that giant spikes in climate-change-related tweets and Google searches followed directly after he left the stage. (Science of Us)
3. You won't believe the latest manicure trend.
A tarot reader and celebrity manicurist have teamed up to bring L.A. "tarot nails": personalized manicures that correspond to your tarot card reading. The treatment will set you back $250, so we're hoping that there's some financial abundance in your future. (Refinery29)
4. Actress Zoe Saldana is gluten-free for a serious reason.
Unlike a lot of Hollywood-types, Saldana isn't giving up wheat pasta to lose weight for her latest role — she actually has Hashimoto's. The thyroid condition is heavily influenced by diet, and eating sans gluten and dairy can help keep symptoms in check. (Chalkboard Mag)
5. This Olympian is about to make history, medal or no medal.
On August 8, Olympic fencer Ibtihaj Muhammad will become the first U.S. woman to compete in the Olympics while wearing a hijab. "I want people to see a Muslim woman in hijab and represent the United States this summer," she said. "I don't want people to think that that's out of the norm." (NPR)
6. Vitamin D levels might fall after women quit the Pill.
A new study suggests that women who stop taking birth control containing estrogen experience a drop in their vitamin D. (That's because the Pill and other hormonal contraceptives tend to boost vitamin D levels.) The researchers say it's important for women to take steps to ensure their levels are adequate since this means they could be deficient right when they're trying for pregnancy. (HealthDay)
7. Apparently, the secret to great sex over the course of a lifetime is responsiveness.
A new study found that people who felt their needs were understood and appreciated, and that their partner responded supportively to their goals, felt special and thought of their partner as a "valuable mate," making that responsive partner more sexually desirable. (Time)
8. Want to spice up your tea? Add vinegar to it.
Olympic gymnast Gabby Douglas has a secret weapon: apple cider vinegar. She doesn't drink it straight but pours a little bit of it in her morning cup of red berry tea, along with a little bit of lemon and honey. Doesn't sound so bad, right? (Well + Good)
9. Half of American women are overweight before becoming pregnant.
The CDC reports that more than 50 percent of women were overweight or obese before pregnancy, which can increase risks for both the mother and baby. The researchers also found that 4 percent of women were underweight. (HealthDay)
10. Seven sci-fi writers imagined the future of the Olympics. Their ideas might surprise you.
Despite the medical, political, and economic issues affecting the 2016 Games, when seven science fiction writers were asked to envision the future of the sporting tradition, their responses were surprisingly optimistic. (Huffington Post)
11. This Olympian's story is beyond inspiring.
Eighteen-year-old Yusra Mardini will represent Syria in the 100-meter butterfly in this year's Olympic Games, and her back story is incredible. Along with her sister, Mardini saved the lives of 20 people after jumping ship on a sinking dinghy and pulling it to safety. No matter where you're from, it's safe to say you should be cheering for her. (Independent)
12. Watch Seth Rogen sweep a blind taste test.
He successfully identified a completely random lineup of food, including kale chips for the win. (Bon Appétit)