5 Quick & Easy Swaps: How To Eat Healthy Without Feeling Deprived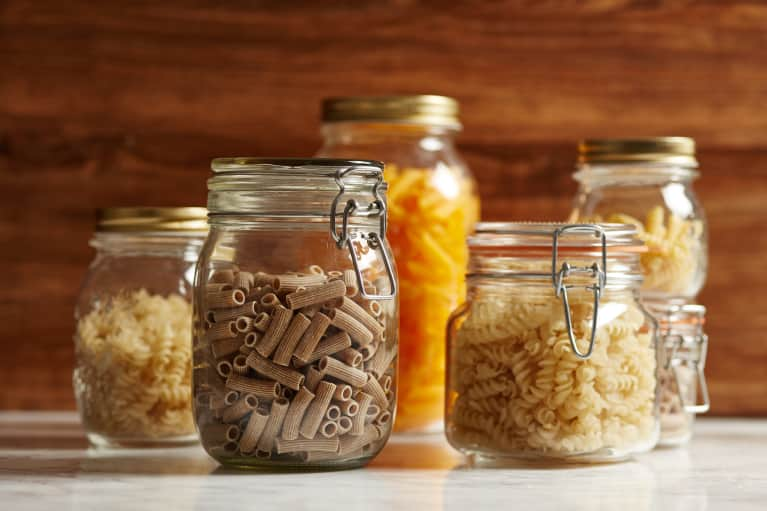 So what does healthy food mean to you? A huge salad? Steamed chicken breast with a side of something green? Or maybe it just implies food minus the taste or pleasure.
Healthy food often gets a bad rep for being bland and uninviting. I saw an ad recently—promoting healthier meal options, of all things—that said, "Eating healthy sucks."
It shouldn't! There's no extra health points awarded for eating unseasoned, unappetizing food. In fact, a lot of "healthy" food is just the opposite—packed with potentially harmful sweeteners, soy, and gluten in order to make up for the taste that should come from fresh ingredients and nutritious fats.
It's time to officially call a halt to sacrificing tasty meals in the name of eating right. Instead, with a little creativity, you can easily swap traditional go-to's like potatoes and pasta for more nutrient-dense, low-sugar-impact alternatives.
Want to know a secret? You're going to like the new versions even better!
Here are five quick and easy lateral shifts you can make right now—these simple swaps will make you wonder why anyone ever started thinking healthy food meant feeling deprived.
1. Swap your tortilla for a brown rice or Paleo wrap.
Even so-called healthy whole-wheat wraps contain a massive dose of gluten and empty carbs that encourage your body to hang on to fat and tank your energy levels.
Brown rice wraps or all-natural Paleo wraps made from coconut meat make a delicious alternative without ingredients that stall fat loss. You can also use lettuce, cabbage, or another strong veggie leaf as a wrap.
2. Swap potatoes for sweet potatoes.
Sweet potatoes have a ton to offer that make the regular version (literally) pale in comparison: heart-healthy fiber, antioxidants that can potentially prevent a host of diseases, and anti-inflammatory nutrients. Mash them or eat them baked with a little ghee.
Another yummy, nutritious option is "faux-tatoes" made with pureed cauliflower.
3. Swap traditional wheat pasta for no-corn quinoa pasta.
Conventional wheat pasta is full of gluten and empty carbs that tell your body to store fat, and that goes double for the whole-wheat version.
Corn-free quinoa pasta and rice pasta both make delicious, satisfying alternatives. And don't forget to think outside the pasta box, too. Spaghetti squash is rich in fiber and nutrients for far fewer calories than any pasta, and I love calorie-free shirataki noodles like Miracle Noodles, which are mostly water with a little crave-crushing soluble fiber.
4. Swap your favorite dessert for dark chocolate and almond butter.
A few minutes of bliss from a bakery cupcake isn't worth the unpleasant aftermath that includes cursing your skinny jeans and hopping on the cravings roller coaster.
A little high-cacao dark chocolate spread with almond butter will satisfy any sweet tooth, plus it helps fight heart disease. And once you wean yourself off the high-sugar-impact treats, you'd be surprised how sweet fresh berries can taste!
5. Swap your morning muffin for a protein shake.
No more "Healthy Morning Muffins" and venti lattes from your local coffee shop. That's a sugar bomb set to explode about 10 a.m., leaving you starving and in a brain fog.
They also sabotage your weight-loss efforts by giving you all the wrong nutrition to encourage fast, lasting fat loss. Instead, try a soy- and dairy-free protein shake at breakfast to help burn fat all day.
(And don't worry, you can still have your morning caffeine—just mix your java into your shake!)
It doesn't take much time or effort to start making a big impact. So now it's your turn: What healthier food or drink is your favorite lateral shift? Share yours on Facebook.