5 Essential In-Flight Beauty Hacks Travel Pros Swear By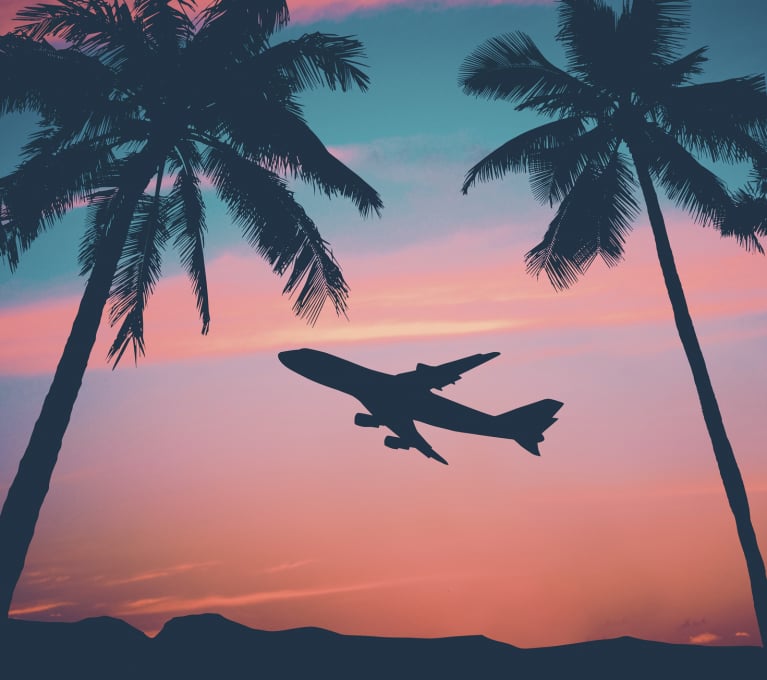 High altitude and dry cabin air can take a toll on your complexion. Not to fear. It is possible to fight dehydration, fatigue, and irritation ... even at 35,000 feet. No matter the duration of your flight, these travel-friendly skin saviors will guarantee you arrive at your destination fresh-faced and ready for whatever adventures await.
Airplane cabins lack humidity. Even just a few hours of being exposed to this dry, stuffy air can be terribly dehydrating, no matter your skin type. In addition to drinking plenty of water, facial oils are an absolute essential for quenching, replenishing, and nourishing skin.
Herbivore Botanicals Orchid Facial Oil Roller, a lush, exotic blend of orchid extract, precious jasmine sambac, and Japanese camellia flower oil. ($24)
Milk Makeup Sunshine Oil is an easy-to-use roller-ball pen with a proprietary blend of moisturizing natural oils — grapeseed, avocado, grapefruit peel, tangerine peel, and mandarin orange. ($38)
Soothe irritation, boost hydration, and refresh a tired complexion with a portable facial mist. Use at the beginning of your flight to add a protective barrier between your face and the recycled cabin air, and before landing when skin is feeling extra parched.
No carry-on is complete without a multitasking salve. It can pretty much solve all beauty dilemmas, from caring for chapped lips to healing cracked cuticles and moisturizing dry patches like elbows and knees.
Rosebud Perfume Co. Rosebud Salve is a beloved cult favorite that deeply moisturizes dry lips. Also brilliant for stings, cuticles, and diaper rash. ($6)
Glossier Balm Dotcom is the do-everything skin salve that's jam-packed with antioxidants to repair dry and irritated skin. ($12)
Sometimes it can feel like puffy eyes are an unfortunate inevitability of flying. But it doesn't have to be that way! Beat the battle of the bags — swollen lids, dark circles — and eliminate signs of fatigue with a do-everything serum so you'll instantly look rested and refreshed upon arrival!
Pixi 24k Eye Elixir: The genius cooling roller-ball applicator soothes and encourages circulation around the eyes. (From $32.99)
Tammy Fender Awakening Eye Gel firms and protects the delicate eye area with a concentrated blend of elder, chamomile, rosehip seed, borage, green myrtle, and nettle. ($84)
Last and certainly not least, enhance your complexion with a moisture-rich, emollient concealer that hides blemishes, under-eye circles, or even unsightly marks. No need to apply a full face of foundation; simply cover up any redness or unevenness, and by the time you land you'll be ready to deplane in style. A true beauty hero.
RMS "un" cover-up can be used as foundation or a light concealer as it visibly melts into the skin while covering imperfections and redness. ($36)
W3ll People Narcissist Stick Foundation is a feel-good, creamy foundation that instantly melts into skin. The modern stick design is ideal for portability and mess-proof application on-the-go. ($28.99)
Related reads: