Design Hacks To Boost The Good Vibes In Your Home (For Under $10)
Designer & Feng Shui Master
By Dana Claudat
Designer & Feng Shui Master
Dana Claudat is a modern Feng Shui Master and founder of The School Of Intention Feng Shui Certification Program. She holds a B.A. from Stanford University.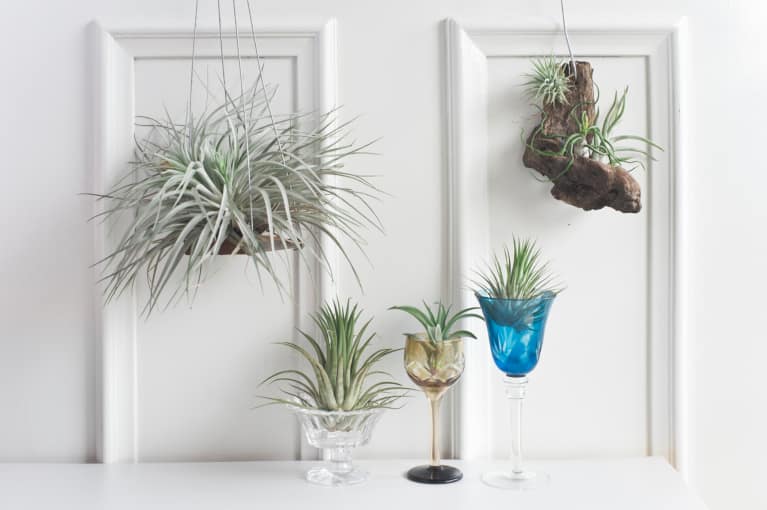 Feng shui master Dana Claudat is full of tricks and tips to help you clear your home of negative energy and invite abundance into your life through your space. For more of her expertise, check out her latest mindbodygreen class, Your Guide to DIY Feng Shui: Change Your Space to Change Your Life.
Feng shui is the art and science of creating spaces that enhance people's lives. Your home can empower you. Your space can be a tool for transforming bad habits, relationships, and even finances.
Many people approach feng shui with the preconceived notion that it's too expensive. I often hear clients say things like, "I can't afford to put money into my house right now," "I don't have the money to throw away my furniture and start over," "I don't believe in this enough to buy all these crystals and flutes and …"
Thankfully, feng shui is not reserved for homeowners with infinite budgets to install huge fountains, paint doors red, and redecorate intensively. In fact, over the last decade I've seen it work brilliantly in every size of home and with any size budget.
Making a positive upgrade to your house doesn't need to cost you a fortune, so I've pulled together some fun ways to add fresh energy, intention, color, and connection to your home — for under $10.
Adding color to your home is an amazing way to infuse it with life force energy. Metallic tones in particular are perfect for adding richness and focus to any space. Eco-friendly plutonium spray paint is super-pigmented (think: rich, incredible colors), and it's easy to use it to add some personality to planters, upgrade picture frames, or turn an old mirror into a work of art. In fact, you might be able to do all three with just one can!
2. Make your own vision board.
Tape and a stack of old magazines is all you need to turn a blank wall into an inspired mood board. It may take some time to collect your favorite images, but it's well worth the effort. As I've learned from years of working with artists, big art really does communicate in a big way. Take up a full wall if you're so inclined, and make it a bold visual statement.
3. Pick flowers and herbs (or grab a cheap bundle!).
In Los Angeles, I come across bunches of lavender, roses, and rosemary practically every time I walk my dog. If you can't pick your own blooms, visit a local florist, city deli, or flower market. A simple bouquet makes a huge difference in adding freshness to a dining table.
You can easily keep a bowl of fresh fruit in the living room, office, or dining room. Fruit is a symbol of abundance — not to mention a great snack!
5. Make mandalas out of nature.
Mandalas are geometric circular patterns thought to be sacred art. They can be made from leaves, stones, shells, branches, flower petals, crystals ... pretty much anything you can find or forage. Petals and leaves may last only a day or two, but even if your mandala is perishable, the process of making it brings more nature and meditative peace into your home!
6. Clear your home with a sea salt bowl.
Simply pouring bulk sea salt into bowls around the house with the intention of clearing away negative energy then dumping it a day later is a fantastic way to clear space.
Decluttering is 100 percent free, and it creates lots of space for peace and harmony. In fact, if you find things to sell as you clear your clutter, you might actually make money! One member of my feng shui "cash camp" made over $1,300 on eBay selling items she found as she emptied out her closets. Another client found over $400 in coins in between couch cushions (!), in junk drawers, and in pockets!
8. Use a full-spectrum light bulb to transform a room.
If you've got lots of heavy yellow or blue lighting in your home, everything around you can look dull. Open curtains and blinds as much as possible and swap old bulbs for full-spectrum light to see colors pop to life and moods lift almost instantly.
I've found the greatest art, vintage posters, and even collectors' items at thrift stores, flea markets, and garage sales. You'll add an extra layer of story to your home because one look at your art will remind you where you found it and the synchronicity of it coming into your life.
10. Try simple aromatherapy.
A small bottle of lavender essential oil can go the distance in space shifting. I add a few drops of the oil to the bath; I wear it on my wrists; I sprinkle it into the dryer for the last minute or two of drying my sheets; I even mix it with water in a spray bottle as a high-energy space refresher.
Everything you do to polish and organize your space helps you refresh your mind and your whole life. The color and energy can inspire more creativity, the light and clarity can open you up to new opportunities, the richness of nature and art can fuel your days with abundance ... and it's all so simple, you can start today!