Love Kombucha? Try These Homemade Spiced Sodas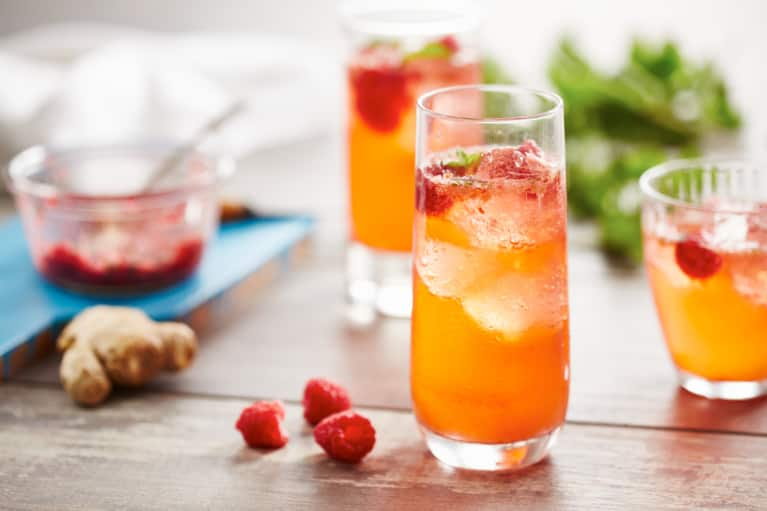 Whether it's champagne, prosecco, or sparkling water, we all need bubbles in our lives. Even I will admit there are days when I crave that unhealthy soda.
If, like me, what you really want is the same fizzy sensation without the unnecessary sugar and additives—I have the alternative you've been waiting for.
Enter the fruit soda! Imagine my excitement when a friend introduced me to making these … I couldn't wait to get started, and now I am addicted and in creative heaven.
These fruit sodas tick all the right boxes:
Controlled sugar intake
Full of probiotics for gut health
Easy to prepare (takes only about 15 minutes over 6 days!)
Only 4 or 5 ingredients
No need for scoby, grains, or a bug
Great for summer and year-round
Safe and healthy enough to give to kids
Can add to prosecco — oh, yes!
Most importantly (for me), can be infused with spices
Trust me, once you've tried these you will be hooked. My favorite so far this summer has been Strawberry Cardamom Soda.
10 organic strawberries, hulled and roughly chopped
3 or 4 cardamom pods, bruised open
3½ cups (800 mL) filtered or spring water
⅓ cup organic cane sugar and 3 tablespoons, divided
½ cup (100 mL) grape kombucha (you use this as a starter and then keep back 100ml of your soda to be the starter for your next creation!)
Preparation
Day 1: Dissolve ⅓ cup of the sugar in ⅔ cup (150 mL) of hot spring or filtered water. Once dissolved, add this and the remaining cold filtered or spring water to a large Mason jar. Add the strawberries and cardamom pods, and close the jar. Leave the jar at ambient room temperature (kitchen counter is fine).
Day 2: Give the jar a shake.
Day 3: Dissolve 3 tablespoons of sugar in a little hot water again and add to the contents of the Mason jar. Once cool, close securely and shake gently again.
Day 4: You should start seeing bubbles and/or foam forming on the edges and top of the liquid in the jar. If not, leave it one more day.
If the bubbles are there, take a 1-liter swing top bottle, and using a funnel, pour in the kombucha (or your previous soda) and strain the fermented fruit and pour the liquid into the bottle. Close the bottle and let it sit at room temperature for another day or so.
Some sodas may not need the 5th day at room temperature, so you can refrigerate immediately. You will know this from the amount of fizz you see once you pour it into the bottle.
Day 6: Refrigerate the bottle and open carefully when ready to drink!! Always refrigerate once opened. Time to get started on your next soda!
Remember to keep ½ cup or so for your next soda!
Other must-try flavors:
Follow the same method as above but substitute the strawberries for 2 large organic apricots (skin on, pitted, and roughly chopped) and 1 tablespoon grated fresh ginger.
Follow the same method as above but substitute the strawberries for 3 organic plums (skin on, pitted, and roughly chopped) and 1 teaspoon organic chai spice blend (spices only, not the tea — I used the Spice Sanctuary one).
Note: Remember, fermenting is always an experiment, and the amount of bubbles and sweetness you achieve depends on the types of fruit you use and room temperature, so be patient and adjust the process if you need to along the way.
For best results, always use organic ingredients when fermenting.