The Best Outdoor Adventures In Fiji
Consider our new Travel Diaries series your digital passport this summer. Follow along as we give you a sneak peek into where our wellness-centric contributors are headed for some R&R. This week, we're tagging along with world-renowned chef Pete Evans on his Fiji retreat.
I've been visiting Fiji for the last 20 years — long enough to choose two islands to call my favorites: Namotu and Tavarua. Located right next to each other, they are perfect destinations for families and solo travelers looking to immerse themselves in adrenaline-pumping water sports or unwind and recharge their soul batteries.
They are both renowned among the surfing and kite-surfing community as amazing locations to score perfect warm-water waves, and I would recommend them to anyone — whether you surf or not!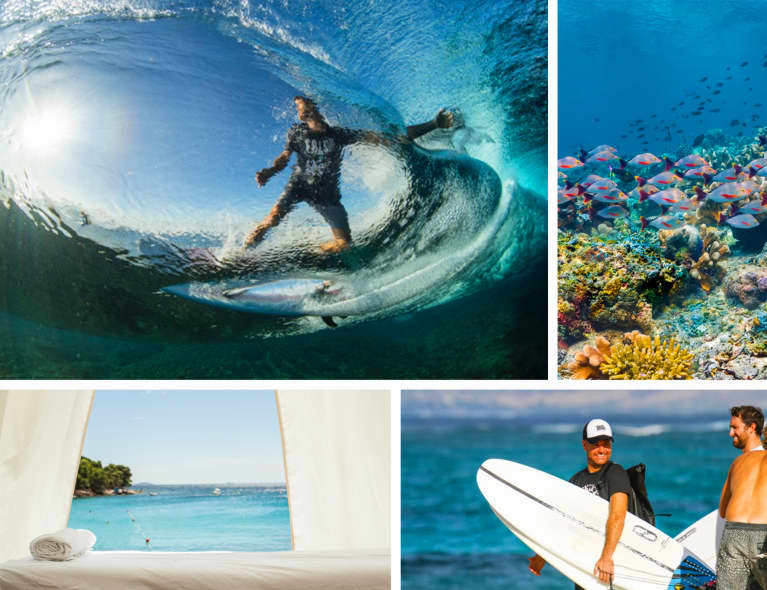 If you're visiting the island, stand-up paddle boarding is a must. Even if you've never tried it before, the locals can teach you how to do it safely and you'll be a pro in no time. Expect to catch some small waves in the first day or two!
The reefs surrounding these islands are very impressive. Filled with a colorful array of sea life and beautiful coral, they'll keep you mesmerized for hours. I see snorkeling as a great form of physical meditation for the soul.
Fijian massages are something to be savored. Masseuses on the island have skilled hands and they know exactly where to apply pressure to relieve tight muscles. The massage room at TK resort is peaceful and quite relaxing.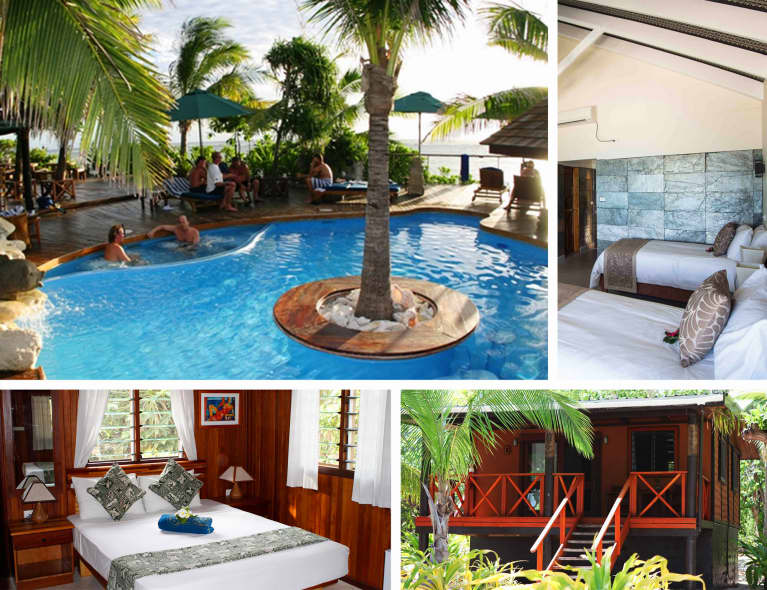 Namotu's hotel has five stars, but it really feels like a 7-star experience to me.
Another lovely resort that keeps me coming back every year.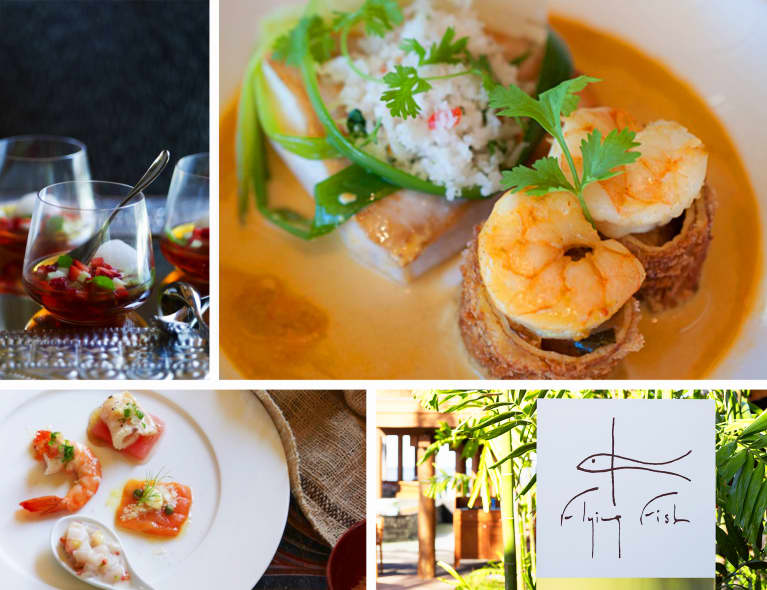 The islands themselves have wonderful chefs and kitchen teams whipping up the freshest seafood that the fishermen bring in daily to entice the guests.