4 Simple Ways To Go Green For Back To School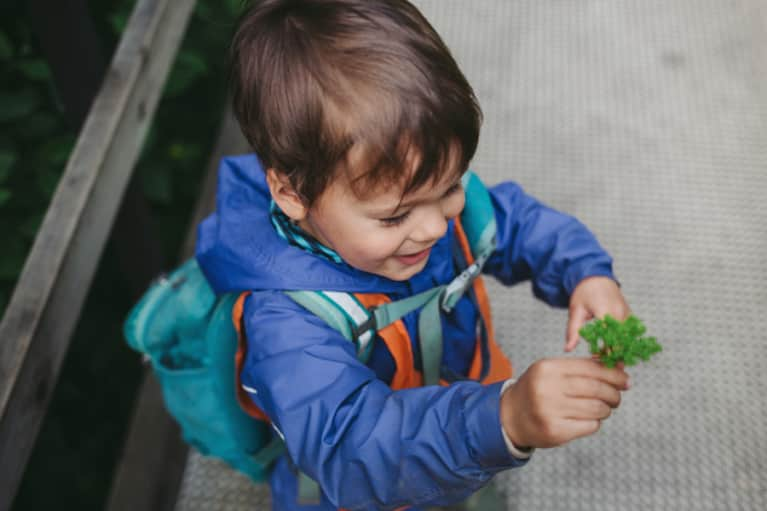 January may mark the first month of the Western calendar, but for many (including myself), the August and September months truly punctuate the New Year.
Students, parents of students, and anyone who was ever either or both of these can relate: Back-to-school season is a time for new beginnings, and this too often means new "stuff." Now is a prime time to reevaluate your habits, schedule, and routine as they relate to your mission to live your best life with minimal impact on the environment.
A more sustainable routine is something to strive for year-round, but in the spirit of fresh starts, here are four simple ways parents and students alike can go green for back to school:
1. Mindfully curate your closet.
The beginning of the school year is a great time to make intentional choices when it comes to your wardrobe. Your clothes should reflect your values and express who you are—and that is no trivial topic.
With that being said, your closet purge doesn't have to add to the world's waste problem. On average, every American tosses 82 pounds of textiles a year, which end up in landfills and can take decades to decompose. So instead of trashing your gently used and off-season items, donate them to a nonprofit like Goodwill or Habitat for Humanity; try to sell them at a trade like Crossroads Trading Co. or Brickyard Buffalo; or recycle them if damaged.
2. Recycle old and used binders.
The humble three-ring binder can get overstuffed, scuffed, dented, and otherwise damaged after a year of heavy use. But since binders are often made of vinyl and metal rings, they are not easy to recycle. Instead of tossing your old ones in the landfill, check out my company's Binder Recycling Program. You can can bring any old empty binder to an Office Depot or OfficeMax retail location and receive a $2 instant discount off a same-day binder purchase. Save money and the planet? Win, win!
3. Walk, bike, or carpool whenever possible.
If your commute is light enough that you are able to walk or bike to work, consider yourself lucky and take advantage of the opportunity. Ditching your car reduces your carbon emissions, saves you money, and is great for your health.
For those of you who must drive, consider public transport or carpooling. Consolidating trips takes cars off the road, reduces gas consumption, and lowers your individual carbon footprint. As an added bonus, some commuter cities have carpool lanes that lessen the stress of traffic slowdowns.
4. BYOL (Bringing Your Own Lunch).
When it comes to fueling your hustle, bringing your own lunch directs your energy and resources in the most effective way. By packing your own lunches and snacks, you are connecting to your food and creating a mindful routine. Be sure to bring your lunch in BPA-free plastic and glass containers, alongside reusable cutlery.
Related reads: