Pro Football Players Corey Peters & Jeremy Jarmon Practicing Yoga Together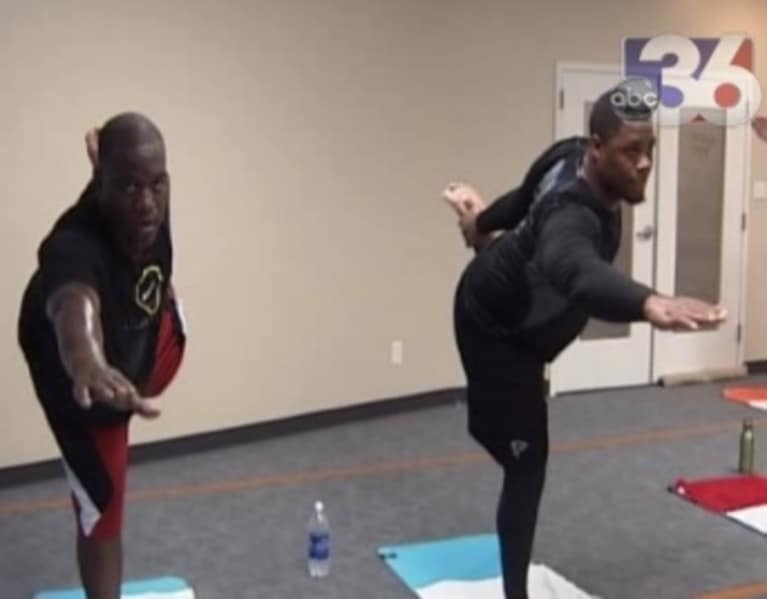 "In order for us to get to the levels we want to, we have to step out of our comfort zone some. As a defensive lineman, pass rush is all about your hips and hands. If you want to get your hips loose, a lot of different stretches you can do."
"It's something I've had great results with as far as stability, balance and core. It's something I'm going to continue to do."
Namaste to that!
You can watch the two of them (both are 6'3" and both weigh in at 280 lbs +) practicing yoga together here.