This Is The One Exercise That Will Tone Your Entire Body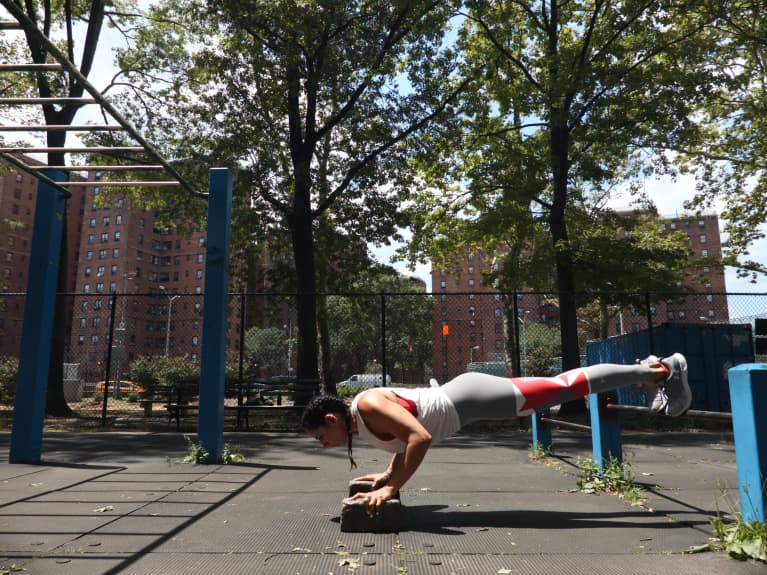 Burpees are my favorite exercise because they literally work your entire body, and you don't need any equipment whatsoever. In other words, you can do them anywhere!
The burpee gives you an upper body workout, a lower body workout, and a little plyometric if you jump and get your heart rate up very quickly. Plus, there are tons of fun variations you can try. Have I sold you on the burpee yet?
A few pointers: You can skip the pushup if you need to, or do the pushup on your knees. Much better to have good form with the pushup than to force it. The jump is also optional. Try to make the whole movement fluid. Each move is its own move of course, but burpees are even burpee-er when they flow together.
Here's your step-by-step burpee guide:
1. Start standing. Bring hands to the ground.
2. Step or hop your feet back to plank. Optional pushup (pushups on your knees work too!)
3. Step or hop your feet back up to meet your hands. Optional jump.
4. Repeat.