The Old-School Secret To Raising Happy, Successful Kids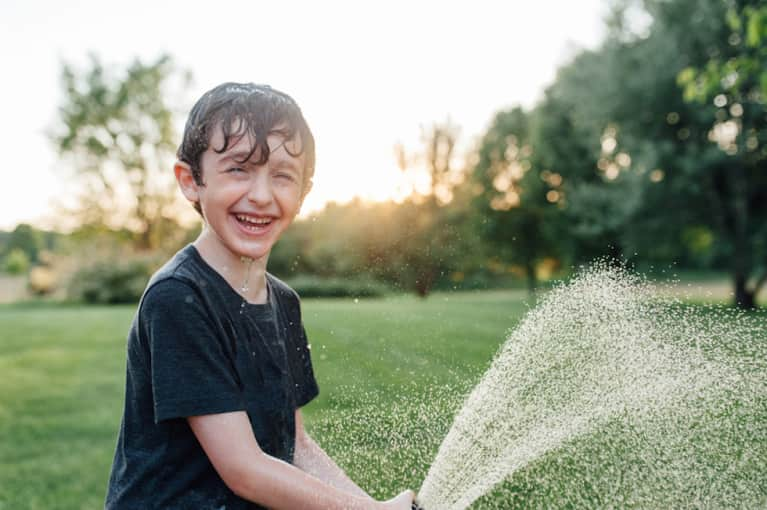 Our editors have independently chosen the products listed on this page. If you purchase something mentioned in this article, we may
earn a small commission
.
Chores have seemingly become a thing of the past—something parents did when they were kids but something their own kids aren't expected to do. This is not a good thing.
When the day comes that kids go out into the world, that world is not going to do everything for them. In fact, the world is going to be looking at what kids "can do" to make themselves and those around them better. Part of being a doer means taking on those dirty jobs that are the secret to success.
It's easy to forget that this "soft skill" can actually make a big difference in a kid's trajectory.
But there's more. Who hasn't heard the complaint that young people are entitled these days? Does this mean they won't work hard? Not really. It means they won't work hard at doing a dirty job. Give them an assignment that seems like a job for a superstar and they'll crush it. Ask them to clean up the conference room before a client pitch and they'll look at you like you're crazy.
Parents do many things to increase the likelihood of success for their kids—from stacking up lessons and activities to pushing for straight A's in school. But it's easy to forget that the misnamed "soft skills" like being industrious can actually make a big difference in a kid's trajectory.
Now, the hard part is getting kids to actually do chores, right? Not necessarily.
The thing is, many of us communicate to our kids that we hate chores. We hate them so much we don't want to do them. And guess who we want to farm them out to? That's right, our kids. It's not a very motivational platform for engaging kids in chores, is it?
The foundation for doing chores is not to take on a job. It's to pitch in and help those around you. Research from decades ago showed that the developmental bang from participating in family responsibilities (notice the word "chores" wasn't even used here) comes from developing a sense of empathy. You join in so that you can help your family members who are doing things to help you.
If you are shaking your head at this—and ready to go tell your kids that they are now responsible for taking out the garbage and re-grouting the bathtub—have a look at recent research that shows how toddlers are "natural helpers." In a laboratory, if an adult drops something and can't reach it, a toddler will—with no prompting or prodding—pick it up for the adult. A 3-year-old will hand a cup to an adult who is out of reach but not if the cup seems to be broken.
But if there's one thing that inhibits this behavior, it's giving the kids a reward. Rewards kill off the helping behavior, which seems to be wired into their brains as authentic prosocial behavior. And let's be honest: We don't need research to tell us that nagging and demanding aren't effective tools either (though there is plenty of research that documents this).
As a developmental psychologist and co-author of the new book Raising Can-Do Kids: Giving Children the Tools to Thrive in a Fast-Changing World, I recommend trying these simple steps at home to encourage chores:
Stop complaining about chores. Do them with a little good cheer, and model good behavior for your children.
Use the word "we" instead of "me" and "you." For example, "We should clean up the kitchen fast so we can go watch a movie!"
Give kids tasks they are capable of doing. They shouldn't be things you want them to do simply so you don't have to do them.
Don't lose the team spirit. As they get older, kids can start to take on some responsibility on their own—but don't stop doing things together.
Don't pay for chores. Forget about giving an allowance—that makes it a job, which is a different thing—and also bag any reward system. The reward is feeling good about helping and doing.
Give compliments. Now and then compliment your child for being "a good helper" without offering a report card on the work done. Research suggests this be may the only reinforcement that works.
The net result is that your kids will be conditioned to be good sports that take care of their own business and—even more importantly—go beyond what's expected of them, no matter how dirty the job is. Would you hire that kid? I would. And I'd expect a rapid promotion, too.
Related reads: 4 Things Parents Should NEVER Say To Their Children