Bounce Back From The Weekend With This Turmeric Smoothie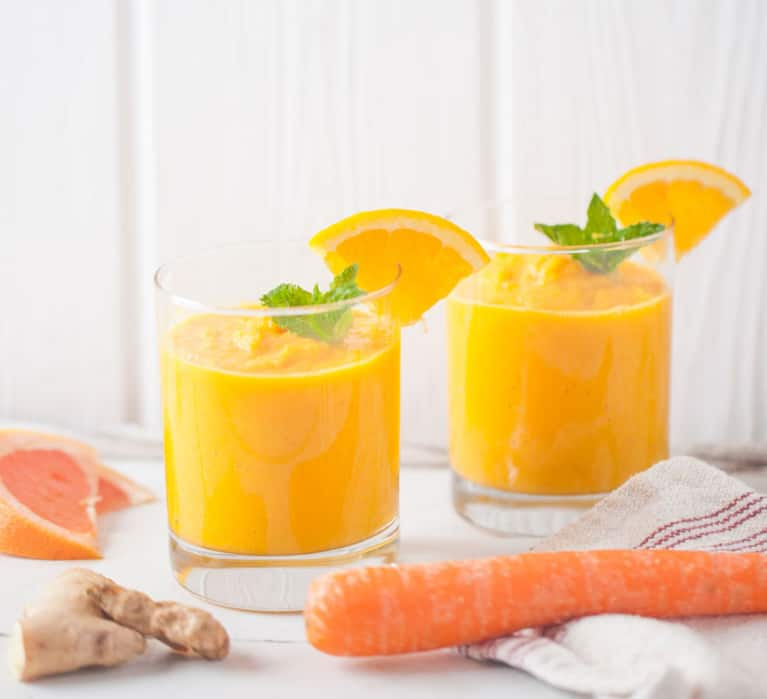 This is a really great smoothie for detoxing. It's high in vitamin C, which boosts the immune system and has anti-inflammatory properties.
Detoxifying Turmeric Smoothie
1 grapefruit, juiced
2 oranges, juiced
2 carrots, peeled and chopped
1-inch piece of ginger
1-inch piece of turmeric
4 to 5 ice cubes
Preparation
Add the juice of oranges and grapefruit to the blender. Add the remaining ingredients and blend until smooth.