A Do-Anywhere Workout That Will Tone Your Whole Body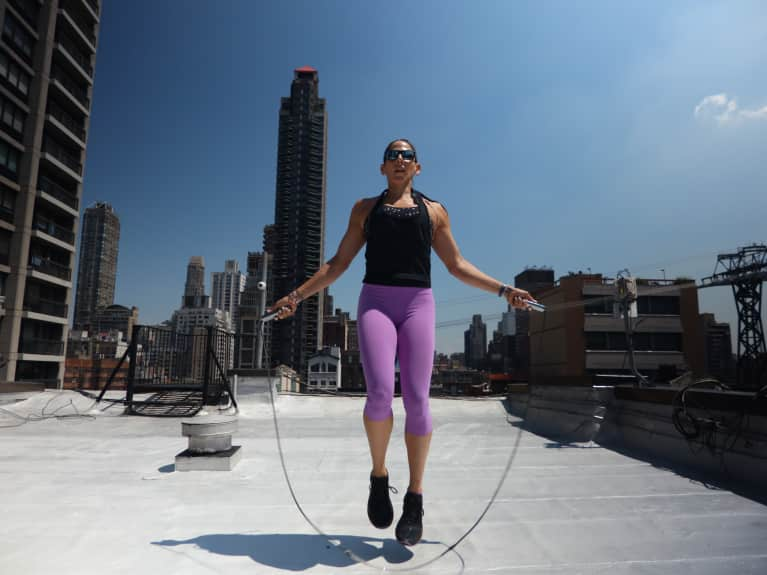 Aside from running, jumping rope is the ultimate portable cardio. As an added bonus, it's great conditioning for the lower body.
And as it turns out, you have to use your upper body to turn the rope and your core to stay light on the toes and stay balanced in some of the variations.
I love jumping rope as a stand-alone workout, but it's also great mixed in with strength training (resistance and/or bodyweight). It takes quite a bit to build up to more than a few minutes on the rope, but that's just because it works so many muscles at once. It's not easy!
So grab a rope and give it a try while watching the video below.