Can Spirituality Really Affect Your Health? A Scientist Explains
Psychologist
By Emma Seppälä, Ph.D.
Psychologist
Emma Seppälä, Ph.D. is the science director of Stanford University's Center for Compassion and Altruism Research and Education, as well as the author behind The Happiness Track.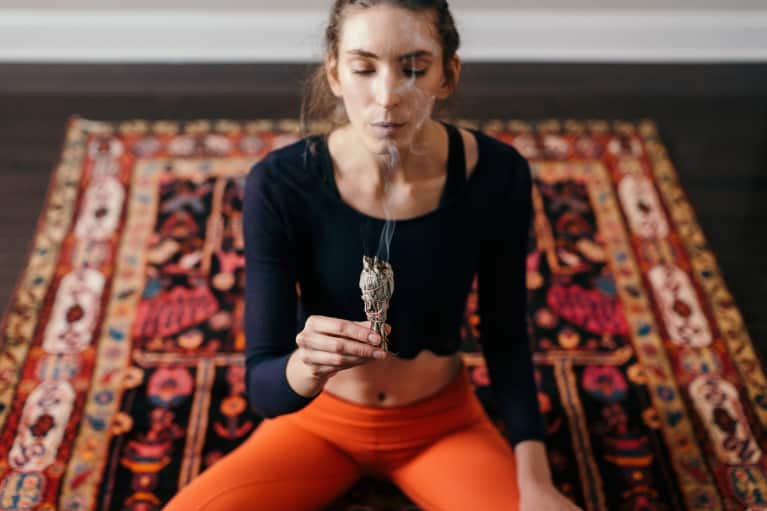 While fewer Americans believe in God and millennials are the least religious generation in the last few decades, nine out of ten Americans have relied on prayer in times of duress. So, what is it about spirituality that keeps drawing people back in, even as our culture seems to be shifting away from it?
It's pretty obvious when you think about it. Whether you're Christian or Buddhist or a mindful yogi, spirituality of all kinds improves health, happiness, and even longevity. (And we've got the data to prove it.)
To name just a few of the benefits—spiritual people are more likely to be very happy, they live longer, they're at a lower risk for depression and suicide, they're more resilient, more faithful in their relationships, more satisfied with their family lives, and they even have happier children.
But how does all this happen? What's the connection?
Well, there are a lot of ways spirituality can affect your physical and emotional health. Here are a few of the most profound:
1. Highly religious people are more likely to volunteer or donate to the poor.
2. Highly spiritual people are more likely to meditate to cope with stress.
3. Religious people have a built-in community.
4. Religious and spiritual people believe in the power of prayer.