11 Things You Need To Know Today (July 28)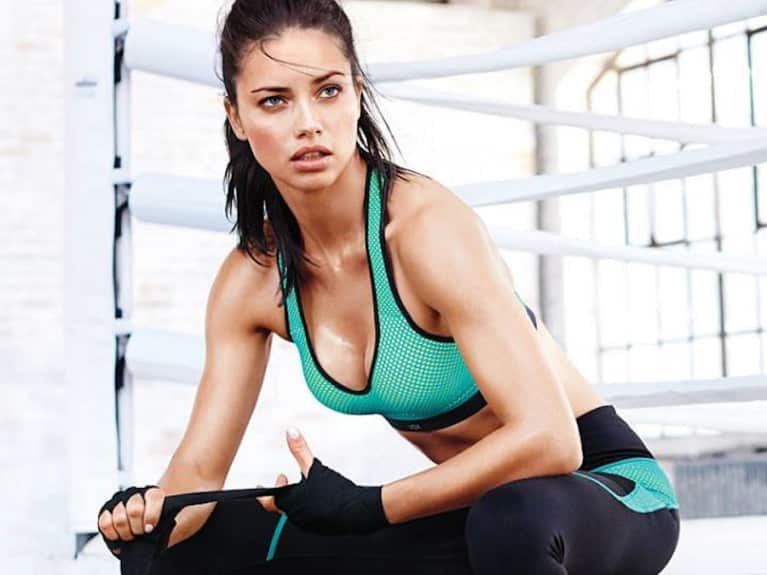 1. Please pass us the honey, Adriana Lima.
It's no secret that 35-year-old supermodel and mother Adriana Lima is doing something right, and it may lie in her morning beverages. Lima kicks her morning off with a smoothie made of avocado, whole milk, and honey. Then she has more honey in her coffee, and she doesn't crave sugar later. She also has a deep passion for boxing. "I tried yoga, dancing, and aerobics. I knew I had to find something I loved, and didn't find it until I found boxing," she says. (The Cut)
2. People know it's wrong to throw away food, but that doesn't keep them from doing it.
A new survey says that more than half of Americans realize just how bad the $160 billion food waste problem is in this country. On the other hand, 51 percent said that it would be too difficult to reduce food waste at home, and 42 percent responded that they don't have time to worry about it. (Bloomberg)
3. Not exercising is second only to smoking in predicting an early death.
A new study that spanned over 45 years found that poor physical fitness ranked just behind smoking in the top risk factors for death. But the researchers say that even increasing exercise levels in small amounts seemed to have beneficial effects. (HealthDay)
4. Would you vote based on food policy issues?
Given all the hot-button topics in this election season (terrorism, racism, gun control ...) will there ever be a time when the American food system comes to the forefront in politics? Some experts would argue that it will become a bigger talking point in the near future with issues like health and food waste becoming more important to voters. (NYT)
5. A solar-powered plane has just flown across the entire world.
Solar Impulse 2, a plane that runs entirely on solar energy, just touched down in Abu Dhabi after a 24,500-mile journey around the world. Though it took a whopping 16 months to complete, the trip is a promising sign for the future of cleaner, greener transport. (Grist)
6. Poetry teaches us to live with uncertainty.
Keats, and many other poets, describe a poet's mind as one that is "able to contain ambiguity." Fundamentalism of any kind is at odds with the notion of multiple possibilities. It rejects uncertainty. So, perhaps poetry is the antidote to unwavering rationalism. (New Humanist)
7. Those Ice Bucket Challenge videos actually led to a big breakthrough in ALS.
Many people dismissed the viral charity challenge as "slacktivism." But the ALS Association says that part of the $100 million raised during that period funded research that helped identify a new gene associated with the disease. The researchers are hopeful that it could lead to treatments in the future. (The Guardian)
8. Half of dermatologists say they weren't trained to diagnose skin cancer on black skin.
Despite the fact that black Americans are four times more likely to be diagnosed with melanoma only after it has spread to other parts of their bodies, 50 percent of derms aren't prepared to diagnose them. Even more upsetting, only 1 in 10 dermatologists had a medical school rotation devoted to giving them experience in diagnosing people of color. (STAT)
9. Bad news for anyone swimming in Rio next week.
Um, the water is probably toxic. According to health experts, the waters in Rio are pretty contaminated with sewage and household garbage. Let's just hope Olympians think twice before taking a gulp of it. (NYT)
10. Whole Foods wants a superlative upgrade.
As the grocery chain looks to expand its reach in Canada and the UK, it's also trying to change its trademarked tagline from "America's healthiest grocery store" to "The world's healthiest grocery store." Their application is currently under review by the United States Patent and Trademark Office. (Oregon Live)
11. Tesla is building a factory to end all factories in the Nevada desert.
In order to power his futuristic designs, Elon Musk needs batteries ... a lot of batteries. Tesla is expected to use more batteries in 2020 than were produced worldwide in 2013, and the tech giant plans to make them in a 5.8-million-square-foot factory that is set to open this week. (Wired)