How to Clean Your Yoga Mat with Eco-friendly, Non-Toxic Ingredients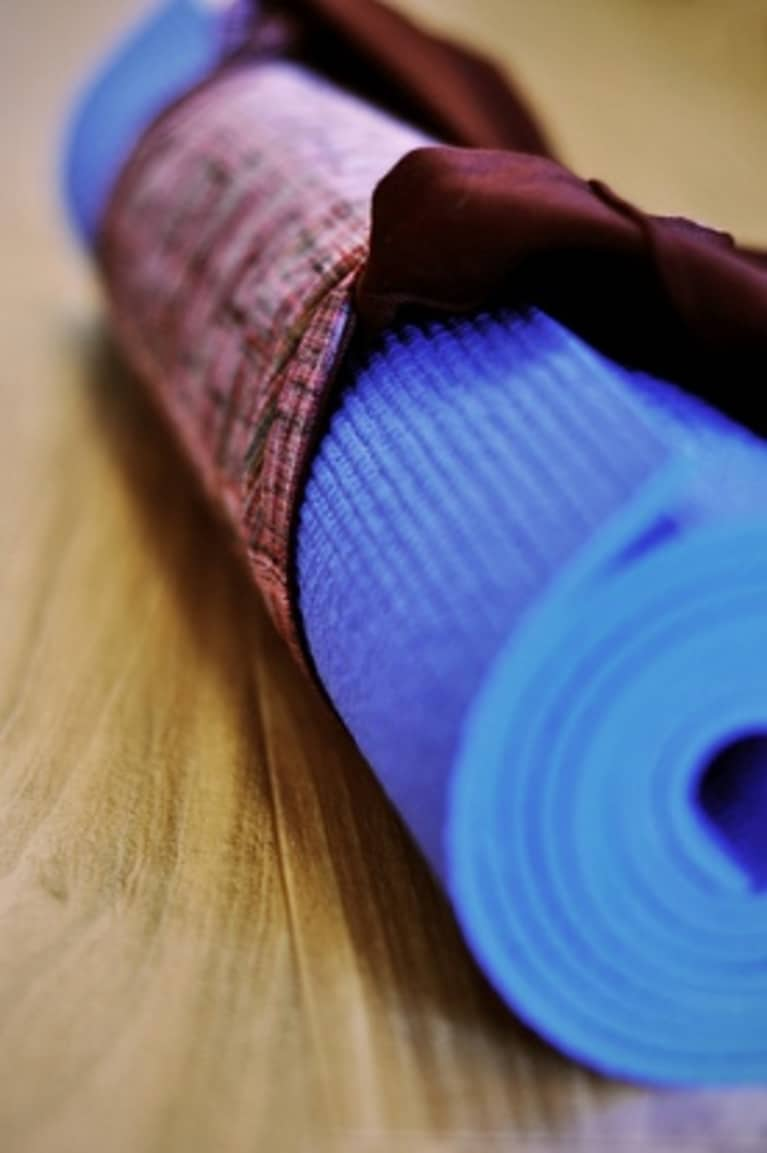 Doing yoga is supposed to be pleasant and calm-inducing, but if the mat you're practicing on is grimy and smelly it can be distracting and diminish the healthful experience.
It's worth the little bit of time it requires to make the cleaning and care of your yoga mat a part of your regular yoga practice.
I recommend the following monthly, green bathing ritual for your yoga mat.
Fill your bathtub a quarter to half way with cold to warm water.
While the tap is running add a large dollop of your favorite natural hair shampoo, something like Burt's Bees Pomegranate and Soy Shampoo, and a few small drops of your favorite essential oils, maybe peppermint and lavender, so they disperse.
Unroll and submerge your yoga mat in the water. Swish it around a little and let it soak for a few minutes.
Along with the warm water, the shampoo will help loosen the schmootz and help break down the body oils on the surface of the mat. The essential oils will help to disinfect the mat and lend therapeutic soothing and lifting aromas.
With a clean sponge wipe the mat, making sure to get its front and back side.
Drain dirty water from the tub and rinse the mat under the faucet quickly so as to not waste water. Holding the mat over the tub let it drip dry for a few moments.
Finally, hang your mat to dry outside in the sun if you're able. Sunlight is a natural, free disinfectant. Otherwise, hang inside over shower curtain rod or wooden clothes drying rack.