The One Diet That Helped Heal My Son From Chronic Infections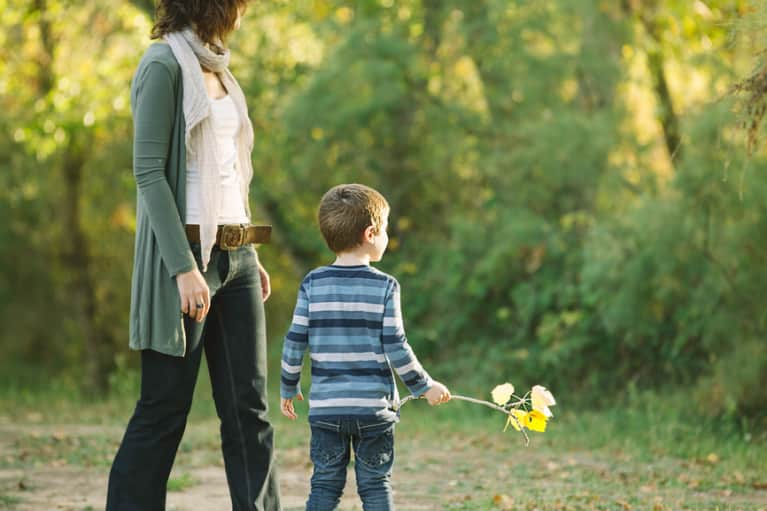 "The doctor of the future will give no medication, but will interest his patients in the care of the human frame, diet and in the cause and prevention of disease." —Thomas Edison
Like a baby bird opening its mouth to the mama bird's offering, my toddler Blake gladly took his dropper full of "pink medicine."
"More pink mee-sin," he would squeal each time I opened the refrigerator for his dose. Little did I know I was slowly contributing to my son's deteriorating health every time I filled that dropper. I didn't know that the delicate biome in his little belly was fragile, and each dose of that bubblegum-flavored antibiotic was killing off more of his good gut flora and jeopardizing his immune system.
I was simply giving him the medications that his trusted and well-respected pediatrician prescribed to him for his bimonthly ear and sinus infections. At the time, I knew very little about the immune system and holistic approaches to illness.
I trusted the doctor and her idea that it was normal and safe to keep a toddler on a nearly continuous round of antibiotics. She sat with me each time as she scribbled on her prescription pad saying, "he will eventually grow out of this" or "We can always put tubes in his ears." I would nod in agreement as she told me, "Take this to the pharmacy and get it filled for 21 days and we will see you for his next round of immunizations." Not knowing what I was setting my son up for.
Unless I made some major lifestyle changes, my son would be on medications for the rest of his life and the cycle of chronic illness would continue.
For six long years I dosed up my little guy with antibiotics, all while waiting for him to "grow out" of his chronic infections. Reality finally hit me during his first-grade back-to-school night when his teacher mentioned that she noticed that my son might have some attention issues. "You may want to visit a doctor for ADHD medicine," she told me.
It was then that I realized we were on a crazy train to nowhere. Unless I made some major lifestyle changes, my son would be on medications for the rest of his life and the cycle of chronic illness would continue. So, I did what any sane (or insane) mother would do: I pulled him out of school to begin a home-school program.
This journey began 10 years ago, when health-conscious bloggers and support forums didn't really exist. There were no alternative doctors with online resources that gave protocols over the internet for this type of thing. I had to dig deep and really invest time and energy.
I met with practitioners and began educating myself about the body, food as medicine, natural remedies, the gut, and alternative methods of healing. I embraced the teaching that food could be your medicine and certain foods affect the body in certain ways.
Food could be your medicine or food could be your poison. The more I found out about the "healthy" food I thought I had been giving my family, the more shocked I was.
I decided to follow the "food is medicine" plan.
You see, we were always "the healthy family." We followed the food pyramid created by the USDA. You know, the one that's on the "healthy" cereal boxes.
We used canola oil to cook with, low-sodium products, boneless and skinless chicken breasts, low-fat dairy products, and cereals that were low in sugar and high in not much else.
I gave my kids apple juice and water and their first solid food was rice cereal, just as my pediatrician had recommended. How could this food be poisoning my son? Why hadn't anyone told me? My pediatrician gave me a handout of recommended foods at each stage and I followed that handout religiously. This plan was failing me and my family.
From the food I was giving my boys to the pink medicine, it was all wrong.
After a good cry and a little bit of panic (I have to cook everything from scratch?!), I went to my pantry and threw everything out. I decided to follow the "food is medicine" plan.
I shopped on the outside aisles of the grocery stores and in the frozen sections only. I avoided boxed and shelf-stable foods completely. If you couldn't find it on a farm or make it with items found on a farm, we didn't eat it. Blake's diet consisted of organically sourced proteins such as fish, chicken, beef, and lamb.
I cooked seasonally, making use of the freshest vegetables and fruits. I loaded him up with homemade yogurt and heavily incorporated homemade bone broth into his diet to help heal his little gut that had been ravaged by round after round of antibiotics.
I snuck bone broth into EVERY meal I prepared. I would make a huge batch of bone broth at the beginning of the month, then freeze it in Mason jars. This "liquid gold," as I started to call it, would be used in sautés for meats, vegetables, potatoes, casseroles, and even in place of liquid in our Sunday morning homemade waffles.
Within only three months of following this plan, we started to see some improvement in Blake.
Gone were his constant runny noses and itchy eyes. Gone were the little bumps that the pediatrician referred to as "common chicken skin" behind his arms. Gone were the mouth sores he had developed. The fevers, the sleepless nights, all gone.
For the first time since he was 6 months old, three months had gone by and Blake hadn't needed an antibiotic. My mind was blown. Could this be true? Was my little guy healed through food?
Fast-forward to today. Blake is now 17 years old and a junior in high school. Since that introduction of a real-food diet, he has not been on a single round of antibiotics or been back to the doctor for any ailment in nearly 10 years. Food was and still is his medicine. By changing the very thing that nourished his body, I changed the course of his health and therefore the experience of his life.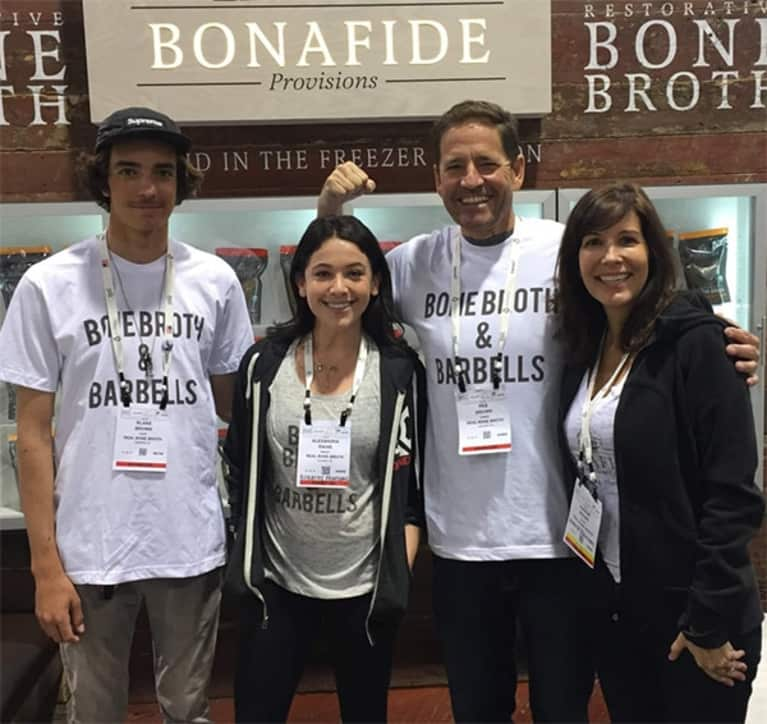 After seeing the incredible transformation in my son's life, I had to share what I knew with others. I went back to school and received a degree in clinical nutrition.
I opened a thriving practice in Del Mar, California, where I had the honor of working with thousands of clients around the nation to help them restore optimal health using real food.
I believe many people are finally waking up to the "food is medicine" approach to health, which brings me such joy. It's not an easy journey, but through this revelation, we will see countless others like Blake, whose bodies will be healed with food.