11 Things You Need To Know Today (July 27)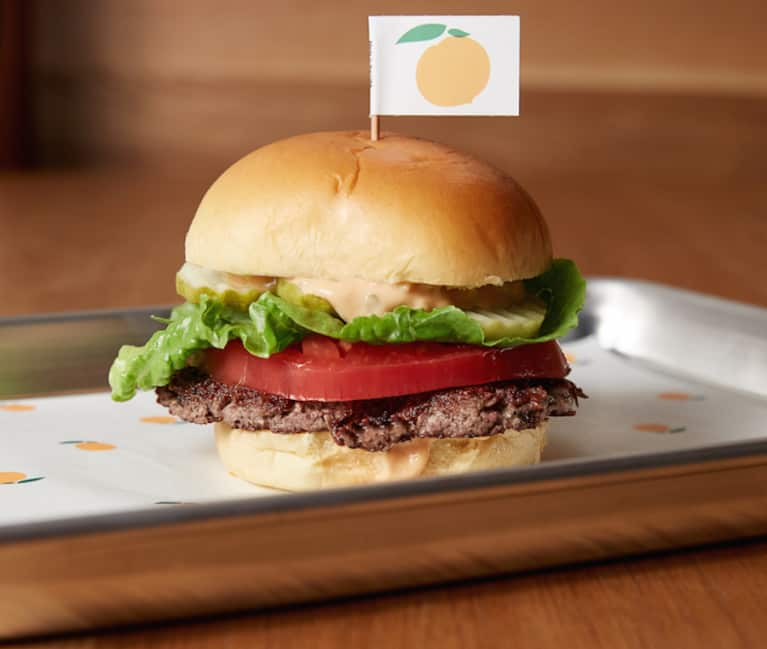 1. The latest David Chang–backed food trend is (surprisingly) veggie burgers.
The pork belly–loving chef of Momofuku fame is debuting the Bill Gates–funded Impossible Burger (the one that "bleeds") at Momofuku Nishi in New York this week, proving that even the staunchest of carnivores can get excited about a good veggie burger. (PR Newswire)
2. Doctors will now be asking all pregnant women about a possible Zika infection.
The CDC recommends that physicians now ask every pregnant woman if they or their partner have been to an area with a known outbreak. The group also warned that the virus can be transmitted by females through unprotected sex (previously, experts believed it could only be transmitted by males). (The Guardian)
3. Beer and yoga pants are a natural pairing, right?
Yoga apparel company Lululemon will be serving a limited edition beer at the SeaWheeze Half Marathon and Sunset Festival in Vancouver this August. Called Courageous Blonde, the beer is light in color (hence the name), but the jury is still out on the flavor. (Eater)
4. Most Americans don't approve of using science to enhance humans.
A new Pew survey finds that most Americans aren't enthusiastic about scientists trying to improve human abilities. Respondents responded negatively to questions about gene editing to protect babies from disease, implanting chips in the brain to boost people's thinking, and transfusing synthetic blood to enhance performance. (NYT)
5. Tomatoes just got a genetic makeover.
This week, a group of scientists announced they'd found a way to genetically modify a tomato so that it can stay firm and colorful for a long period—up to 14 days after harvesting. No matter what your thoughts are on genetic modification, the idea of forever-ripe tomatoes is pretty appealing. (Grub Street)
6. We might finally have a biological explanation for your wheat sensitivity.
You don't have celiac disease, but gluten still hurts your stomach. What gives? According to a new study, you may have a weakened intestinal barrier, which is why your system doesn't respond well to wheat. (Science Daily)
7. Apparently, thinking logically can predict empathic accuracy.
Four new experiments have shown that the idea of "intuition" or gut feelings as the most accurate predictor of someone's emotional state might not be correct. The experiments showed a higher correlation between people with better systematic thinking and empathic accuracy than people with better intuition and empathic accuracy. (Science Of Us)
8. Controversy exists about the environmental impact of airplanes.
Obama's upcoming climate policy will call on airlines to curb their planet-warming emissions. Environmentalists hope that the president sets strict restrictions that will spur real change while airline agencies claim they are already doing the best they can, and tightening their standards could ultimately endanger passengers. (NYT)
9. Here's how repeated experiences of racial discrimination can damage mental health.
Increased mental health problems have already been shown in minorities who have experienced racial discrimination as compared to those who haven't. New data shows that past exposure to racial discrimination or even the awareness of racial discrimination toward others can have a cumulative effect. The fear of safety and public places was the most prevalent negative result. (Science Daily)
10. If you want to burn tons of calories, just sit in a really hot room for a while.
Infrared heat is crazy trendy in the fitness world right now—in fact, Gwyneth Paltrow swears by it—probably because you have to do basically nothing to burn anywhere from 200 to 600 calories in half an hour. Plus, it's really good for your skin. Sound too good to be true? Well, you will be sweating profusely in a room that's over 100 degrees for a while. It's not all fun and games. (The Cut)
11. Why are Americans getting shorter?
A new study that looked at 18.6 million people born from 1896 to 1996 found that in some countries, adults have actually become shorter over the years. Although some countries continue to see gains, American men reached their max average height in 1996 while women did in 1988. The researchers suggest it may be due to worsening American diets. (CNN)