Can't Take A Vacation? These Travel-Inspired Candles Are The Next Best Thing
If long summer days have you feeling a bit of wanderlust, you're in luck. Whether you're looking to relive a recent trip or take a virtual vacation without leaving terra firma, there's a candle to get you where you want to go. There are earthy, woodsy scents to invoke nights spent camping out under the stars and equally irresistible bright, floral flames, for those fantasizing about a holiday by the Mediterranean Sea.
So, strike a match, light up your candle of choice, and close your eyes. Your staycation starts now.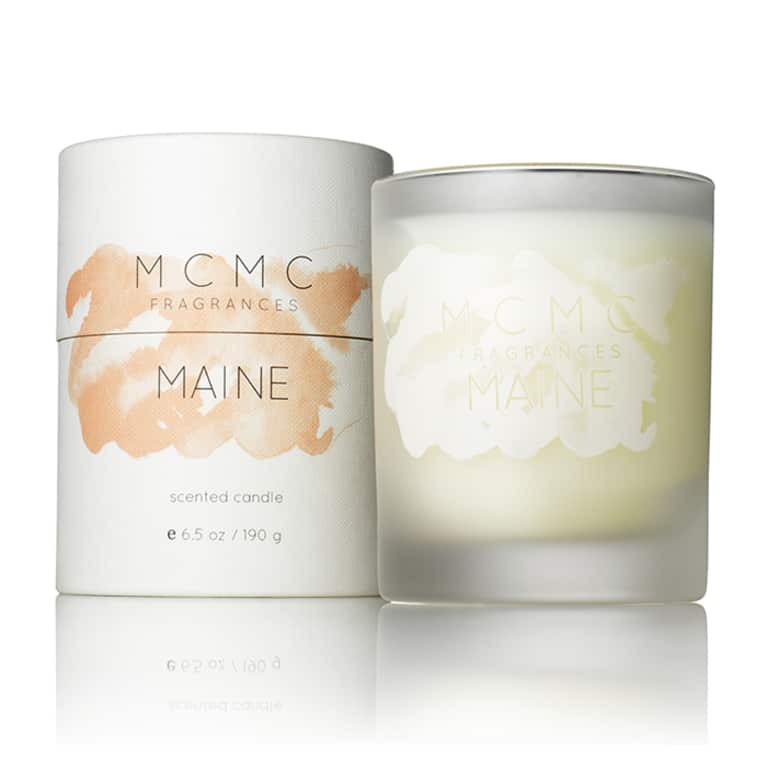 For a day sailing along the coast of Maine…
With notes of clary sage, pine, sea air, and beach plum rose, this fresh fragrance brings to mind the rocky, tree-lined coast of Maine's northern islands. The charming fishing villages, accessible only by boat, are a sailor's paradise in the summer. Imagine spending a day on the water before retreating in the evening to a campfire by your cabin among the trees. ($48)
Red Flower French Lavender Petal-Topped Candle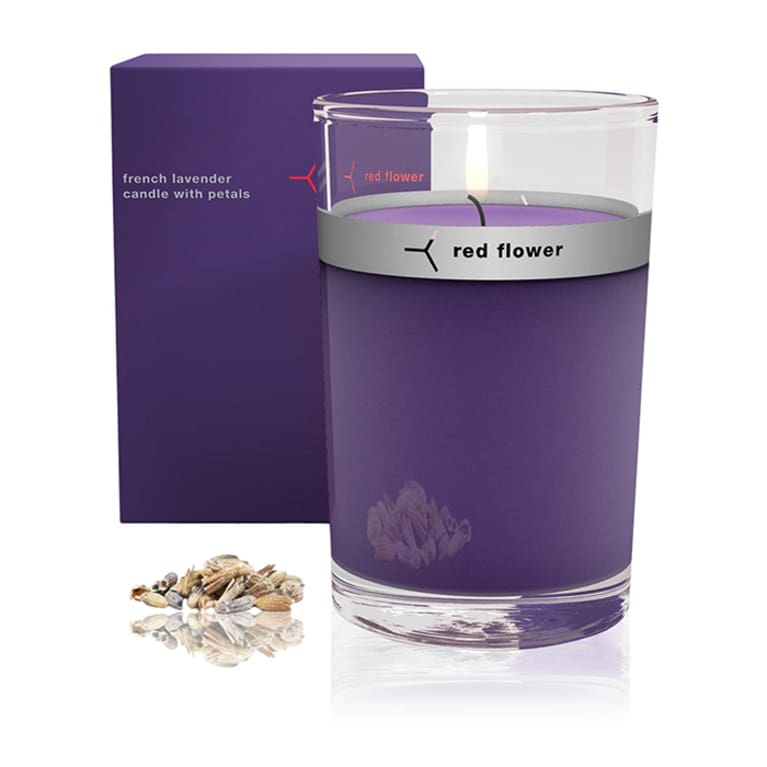 For a road trip through the South of France…
The lavender that scents this fragrant candle hails from the highest quality fields in Provence. Each summer, lavender fills the region's fields, turning miles of countryside into a sea of purple. Light this flame and you'll be ambling through those sweet-smelling fields while the plant's calming perfume washes over you. ($38)

Ellis Brooklyn Fable Candle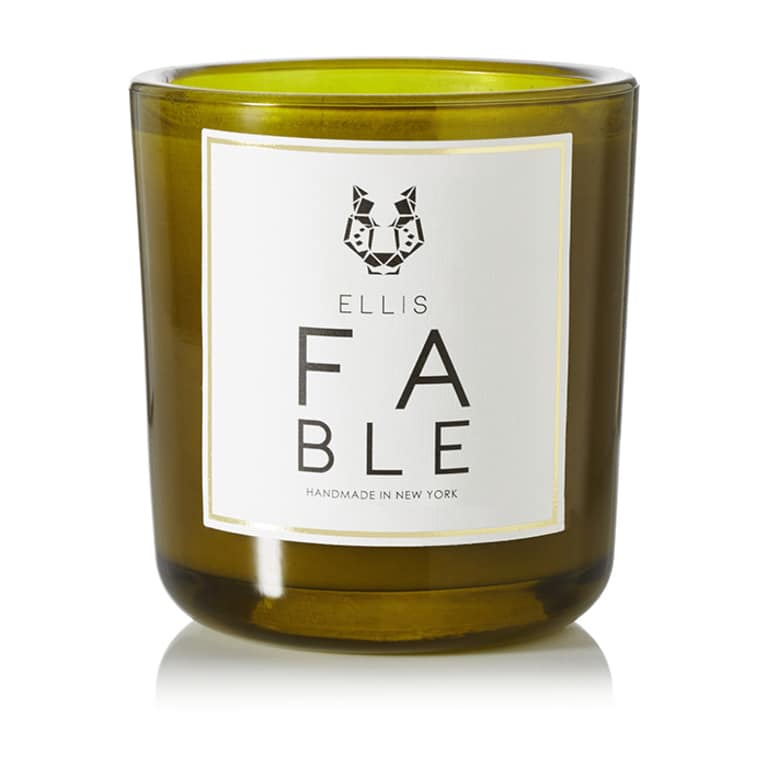 For an afternoon meandering in Tel Aviv…
According to Ellis Brooklyn founder Bee Shapiro, the Fable candle, which features notes of neroli, honeysuckle, and petitgrain, was inspired by a spring spent in Israel (where her husband grew up for part of his childhood). "March is when the orange blossoms are in bloom and the smell perfumes the air," she says. Transport yourself to long afternoons spent sipping fresh juices and snacking at one of the many breezy seaside cafes. ($60)
Rodin Olio Lusso Scented Candle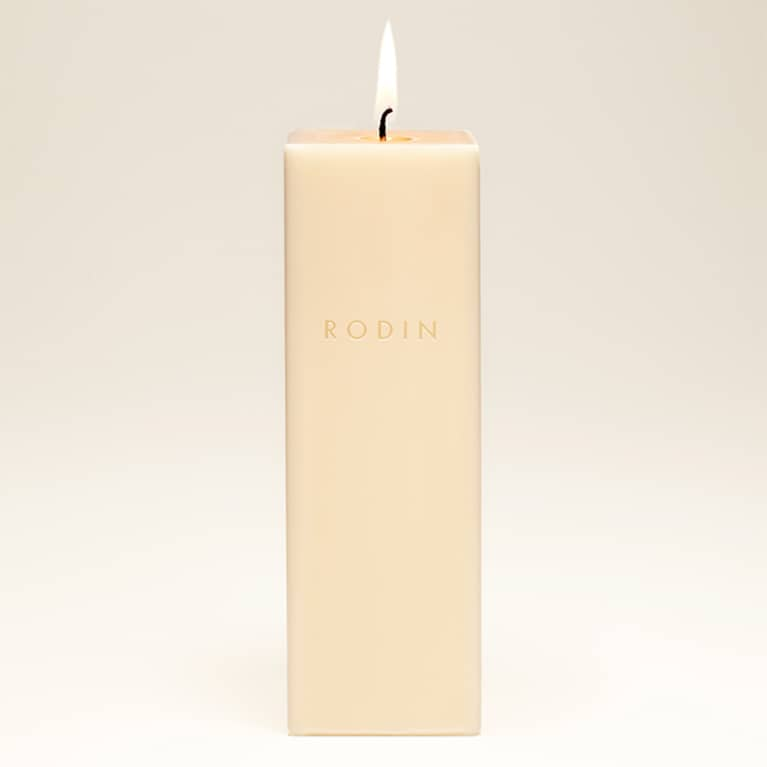 For a romantic getaway to Capri…
Iconic natural beauty guru Linda Rodin spent much of her life vacationing in Italy, and her line of products are the result of her love affair with the sensual country. The same notes of jasmine and neroli that scent her signature olio lusso face oil also perfume this luxe candle. Light it up and you'll instantly be delivered to sunny Capri, where days involve sipping wine on charming balconies and taking dips in the warm, turquoise sea. Pricey, but lasts for an age. ($125)
Cultivar Moroccan Mint Soy Candle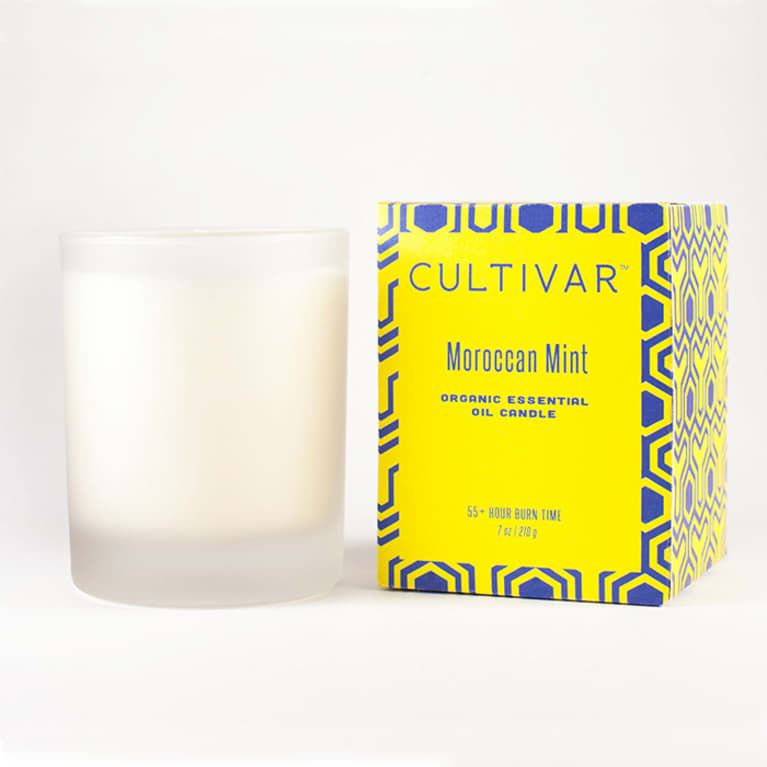 For wandering through the Marrakech bazaar…
In Morocco's bustling bazaars, vendors ply their customers with cups of sweet mint tea. This fresh-smelling candle recalls afternoons spent sipping the steaming drink and shopping for colorful carpets. Plus, it's made with organic essential oils and non-GMO soy wax, too. ($34)
The Starling Project Orange Flower + Amber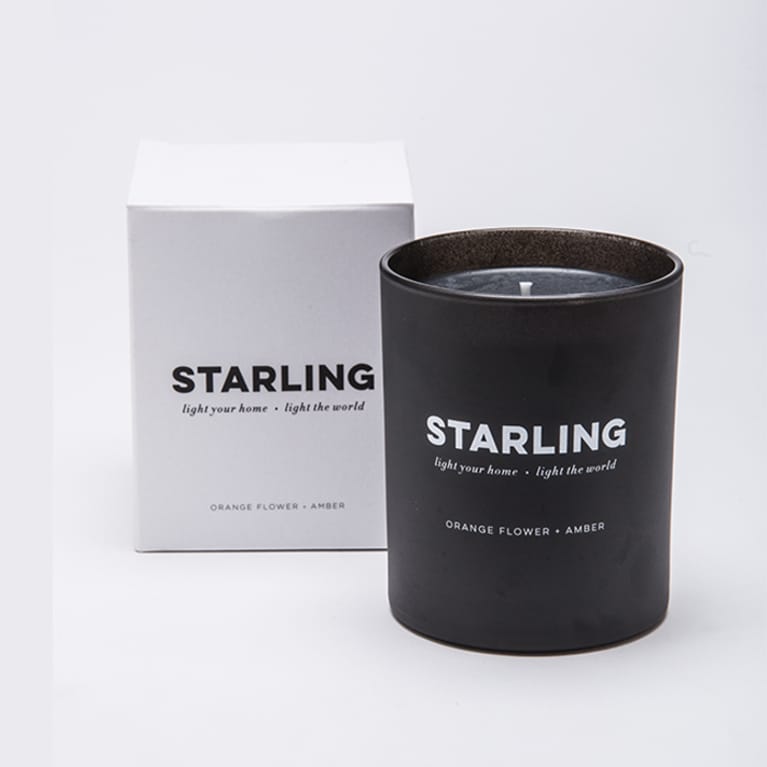 For a trip to the Costa del Azahar (aka the "Orange Blossom Coast") of Spain…
Bright orange flower and warm amber combine to evoke the long, sultry days on Spain's northeast coast. Picture yourself strolling the sun-baked streets of whitewashed towns, ducking into hole-in-the-wall tapas bars, and dancing the night away at buzzing flamenco shows. Bonus points for the fact that sales from the Starling Project's candles help to fund solar energy products in under-resourced communities around the world. ($55)
Hi Wildflower Burning River Blossoms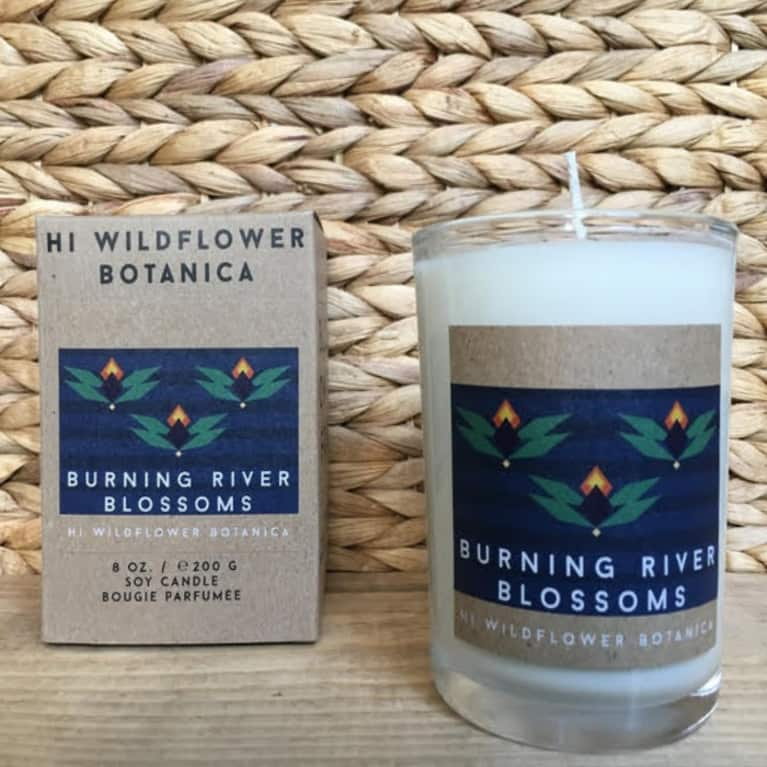 For a pilgrimage to India's holiest city…
An ode to the magical city of Varansi, this candle combines the earthy scent of burning betel leaves and flower petals alongside the woodsy fragrance of a bonfire. Picture yourself strolling along the banks of the holy Ganges River, watching pilgrims perform ritual ablutions in the teeming water. (From $14)
Related reads:
Morphologically Hinoki Forest Candle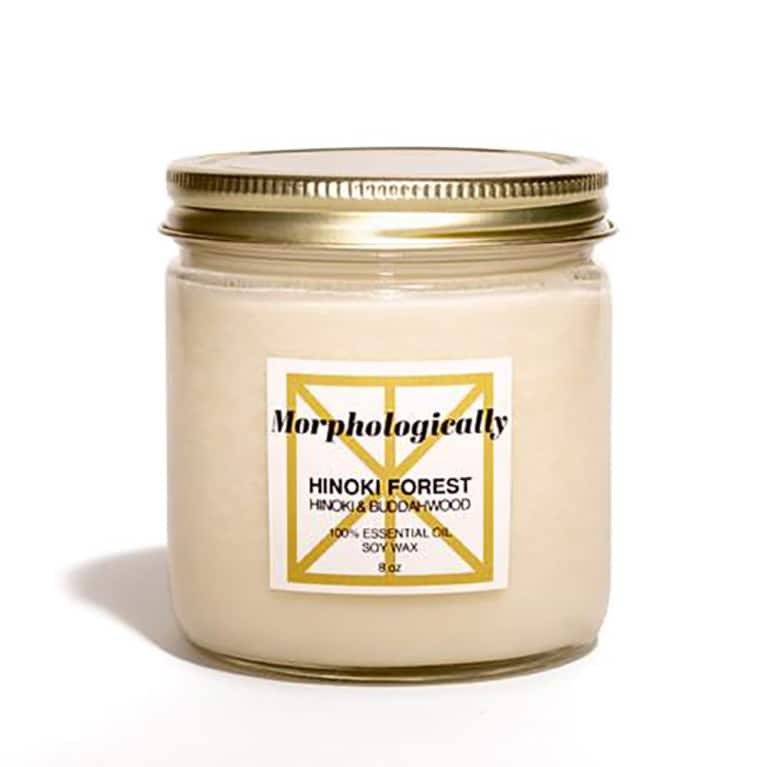 For a hike through the Japanese forest…
Scented with Hinoki and Buddahwood, this unique candle instantly delivers you to the forest deep in Japan's countryside. Imagine hiking among the tall trees; breathing in the fresh, cleansing air; and basking in the pools of sunlight filtering through the leaves. ($24)