10 Things You Need To Know Today (July 26)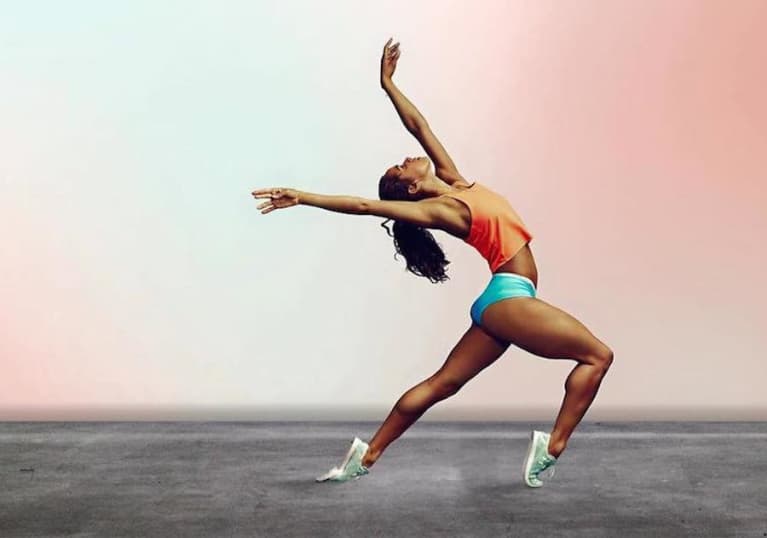 1. Misty Copeland sees ballet as meditation, eats mostly plants.
Misty Copeland is proud that she looks different from your average ballerina. She also views ballet class as a form of meditation and doesn't eat red meat or chicken—just fish. As if we didn't already think she was the coolest person alive. (The Cut)
2. Cockroach milk: sounds disgusting, is actually a great source of protein.
Turns out that the world's creepiest insect contains milk protein crystals that would be ideal for a protein supplement. According to scientists, the crystals contain three times as much protein as buffalo (dairy) milk and are a complete food, containing fat, sugars, and protein. If this means fewer roaches in New York City apartments, we're in. (Times of India)
3. Personality changes could be an early sign of dementia.
A group of neuroscientists and Alzheimer's experts proposed a 34-question list that they hope will be used to identify people with Alzheimer's earlier. The questions include things like, "Has the person become agitated, aggressive, irritable, or temperamental? Does she/he have unrealistic beliefs about her/his power, wealth or skills?" Changes like these that last more than a month or so could be an early sign of dementia. (NYT)
4. A study links drinking alcohol to many types of cancer. Sigh.
New research in the journal Addiction suggests that even the occasional glass of wine puts people at higher risk for cancer. And it's not just liver cancer—the study found a link between alcohol consumption and seven cancers, including those of the skin, pancreas, and prostate. (Grub Street)
5. Brie Larson is (officially) going to be Captain Marvel.
The rumored casting has been made official, making Brie the first woman in history to play a title character for Marvel. This is the biggest casting coup for women in quite some time. (Twitter)
6. You can trick yourself into eating a healthier lunch by ordering takeout (seriously).
Eat healthier with your next Seamless order by simply choosing your lunch in the morning. People who wait until they're hungry and ready to eat tend to make higher-calorie choices than those who planned ahead. So even if you're not on the meal prep train, you can still make sure you have a good lunch locked in. (Science of Us)
7. There's now a museum all about poop.
A new museum in southern England is dedicated to showcasing the dried feces of dozens of different animals. The National Poo Museum also provides helpful information about poop in general, including how to keep sewer pipes unclogged and information on bowel cancer. (NYT)
8. Sorry, but you may never beat your younger self.
Think you can outrun that half marathon personal record you set when you were 18? Sorry, but you probably never will. So try setting a more realistic goal, like beating a record within your age group. You can't constantly be competing with younger you. (Science Of Us)
9. A new approach to food waste is taking off.
An Australian nonprofit has started working with local airlines to distribute uneaten plane food to charities in need. (ABC)
10. The Olympics are only a few weeks away, but Rio still has some work to do.
Athletes were supposed to start moving into the Olympic village this weekend, but their housing was deemed unfit for occupancy due to "blocked toilets, leaking pipes and exposed wiring." (NYT)