You'll Never Manifest Your Dream Life If You Don't Do These 7 Things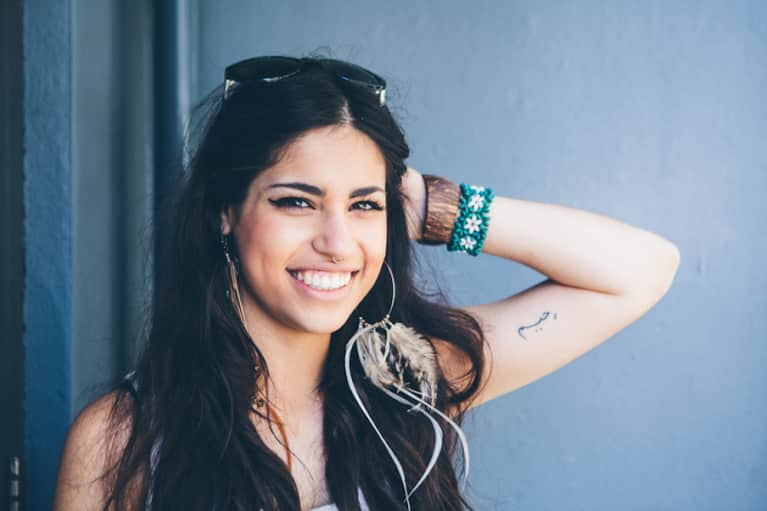 For the longest time, I was living for the future—a future that wasn't promised to me. I used to think I had so much time that I could push off my dreams and desires until I was more stable, or established, or financially secure.
About five years ago, after a relationship ended and I experienced some profound changes in my life, I made a decision not to live for a day that might never come. I decided to really, truly started living every day like it was my last.
If you felt the fullness of life's brevity, you would change your life too. Don't let the illusion of time or the promise of tomorrow deceive you. Today is the day. Here are seven things you shouldn't wait any longer to do. After all, today could be all you have.
1. Start your soul project.
You know that project, business, or dream you've had in your heart your entire life? To write that book or screenplay, paint a masterpiece, or start a catering business? That thing that you dream about all the time but can't possibly see yourself doing right now? You're letting your fears and insecurities get in the way of taking action. If you reminded yourself that you really only have so much time to live, you'd start immediately. Your soul project won't feel like work. It's you fulfilling your purpose.
You might think you'll have time to give generously once you're comfortably wealthy, but that assumes you'll ever reach that point. You don't need to be rich to give. The opposite is actually true. Giving makes you rich. And no, it's not just money and donations. The world needs your time, it needs your talent, it needs your passion, it needs your compassion. Give a damn. Help someone. Care about something.
If you've suffered in the past, you might be holding on to that pain. If you've had a broken heart, you might be nurturing that heartbreak. You may want to hold on to the past because you think it defines you. The past can't come back to hurt you again. Instead of replaying the past, why not honor and learn from it? Tell a more empowering story about the past. Don't let it keep you from enjoying the only time you have—right now.
4. Let go of grudges and judgments.
We hold grudges when we're hurt. It's an ego response to keep us safe. But the self-protective instinct can keep us from connecting. Forgiveness is something you do for yourself, not for others. The best revenge is letting go and finding peace within. While you're at it, check your judgment at the door. Life's too short to tear others down. Judgment might make you feel better about yourself for a minute but ultimately cultivates feelings of resentment and jealousy.
5. Stop caring what people think.
We make so many decisions based on our perceptions of other people's opinions. Be true to yourself. Listen to the wise voice within—your intuition. Follow your dreams instead of pursuing a copycat life. Check in every day with yourself and make sure you're living your most authentic life.
6. Tackle the things that scare you.
If you spend much time examining what's really keeping you from pursuing something you want, you'll realize it always comes back to fear. You fear failure, success, disappointment, judgment, and so on. Reminding yourself how little time you have on this earth makes other people's opinions seem insignificant. Perspective makes it easy to throw out the fears crowding your mind and just go for it. It's better to try something new and fail than to live a life of regret. Reframe your fears. Often, what you fear most is what your heart desires most.
If you lived every day in the knowledge that life will end in the blink of an eye, you'd stop playing small. You would take the risks, overcome the failures, and start over if necessary. You would make bolder decisions and go after bigger dreams. You would continually challenge yourself and push yourself out of your comfort zone. You would live from a place of courage.
Every day you wake up, remind yourself that today is all you have. It'll change your life in ways you can't even imagine.
Related reads: