6 Tips That Helped Me Lose 65 Pounds Without Feeling Deprived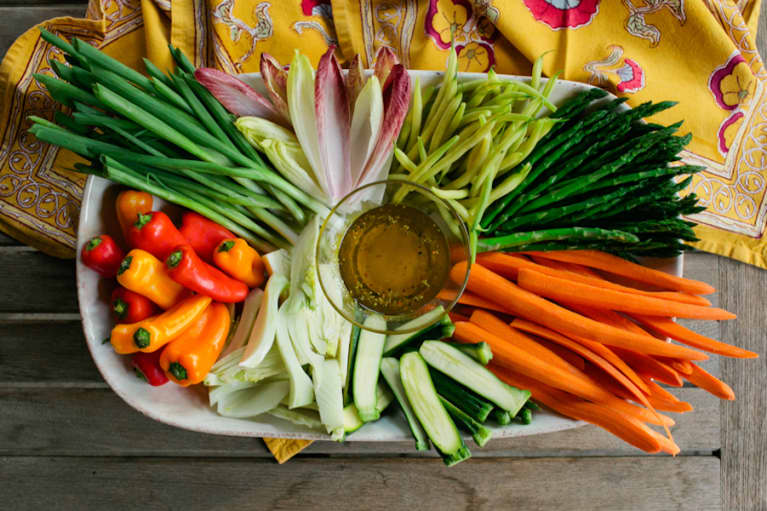 I've lost over 65 pounds after finally figuring out how to lose weight in a balanced, healthy way.
It's not about cutting out all of your favorite foods or spending countless hours at the gym. In fact, I lost a majority of those 65 pounds without setting foot in the gym (disclaimer: I'm a moderately active person and I do a lot of walking daily).
I firmly believe that losing weight is a by-product of achieving a healthy relationship with food, but how does one do this?! I have a few tips from my personal experience:
1. Find a few healthy recipes that you absolutely LOVE.
As in, you cannot WAIT to eat them. I promise they are out there, you just have to find them!
Eating foods you love that just happen to be healthy won't make you feel like you are on a diet. You are just eating what a) tastes yummy, b) is nourishing your body, and c) will make you feel confident that you made a smart food choice that will satisfy you. A win-win-win in my book!
Things like peanut butter oatmeal, kidney bean burgers, and quinoa mac 'n' cheese were (and still are) some of my go-to's.
2. If you have a sweet tooth, always have a healthy dessert on hand to grab when you have a craving.
3. Anytime you feel the urge to snack, reach for veggies first.
I like to keep veggies sliced/chopped and ready to go at any given moment!
Some of my favorites are carrots, turnips (sliced into matchsticks), daikon radishes, cucumbers, and zucchini. I top them with salt, pepper, garlic powder, and sometimes a little kick of cayenne! So delicious and fresh.
Indulging on a piece of cake and a cookie every now and then won't hurt you in the long run, but when you indulge on something and then decide the whole day is now a "cheat day," you can really do some damage and sabotage your weight-loss goals.
5. Eat when you're actually hungry.
Our bodies won't lie to us, and they're very good at letting us know when we need something.
A good way to determine whether it's your mind or body sending hunger cues is to shift your attention to your stomach and try to feel what's going on.
If it's hungry, you'll feel it. If it's not, take a deep breath and ask yourself what's bothering you—are you stressed or bored, perhaps? Try to identify the actual problem that you may be trying to mask with food.
6. Try to stop eating at least three hours before bed.
This one is less about having a healthy relationship with food and more about being nice to your body. Our bodies are most efficient in using up calories while we're awake.
When I started abiding by this guideline, my sleep improved and I began waking up with a flatter tummy. Feeling good in the morning always sets me up for a day filled with delicious, healthy choices.