8 Things You Need To Know Today (July 25)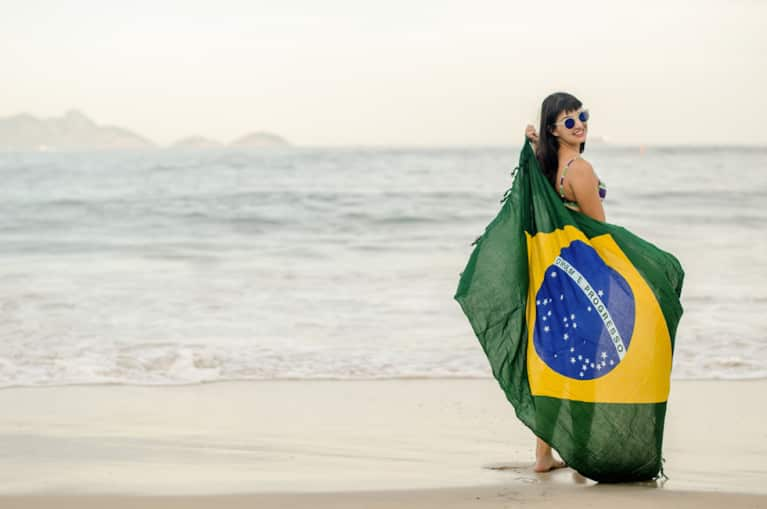 1. Russia won't be banned from the Olympics in Rio.
Although the entire team won't be barred from competing in Brazil, the International Olympic Committee announced that athletes must appeal to their individual sports federations to gain entry into the games. They noted that all Russian Olympic athletes should be considered tainted by the country's doping scandal. (NYT)
2. There may be a cheaper effective way to treat depression.
Currently, Cognitive Behavioral Therapy (CBT) is the gold standard for treating depression without drugs. But now, a large new study shows that a simple therapy may be just as effective—and around 20 percent cheaper than CBT. Behavioral Activation, which encourages patients to focus on meaningful activities they value to overcome depression, requires less training than CBT. Researchers are hopeful that it could make treatment more accessible to those struggling with depression. (HealthDay)
3. Before you know it, every vehicle on the road will be a Tesla.
Elon Musk recently unveiled the second installment of a plan to introduce new types of Tesla vehicles to the transportation sector. His next conquest? Compact SUVS, big rigs, and buses. (Wired)
4. People who quit smoking end up drinking less too.
If you think quitting smoking will drive you to drink more, think again. You may overcompensate for giving your tobacco habit up in some ways (hello, late night snacking), but drinking won't be one of them. A study conducted on over 6,000 people in England found that people who were trying to give up cigarettes also started drinking less alcohol. Although researchers don't know why just yet, it's certainly worth taking into account. (HealthDay)
5. Florida is investigating whether Zika might have been locally transmitted.
There are two known cases in the state where the infected person hadn't traveled to a country where the virus is circulating. Sexual transmission hasn't been ruled out yet, but if it is, these could be the first cases of local transmission of Zika in the United States. (CNN)
6. A U.S. runner just set a new world record.
Kendra Harrison, a 23-year-old hurdler, didn't make the American team for the Olympic Games in Rio this year—but she didn't let her disappointment keep her down. She later went on to run the 100-meter hurdles in 12.2 seconds, breaking the 28-year-old world record of 12.21. (The Cut)
7. There might be a simple way to raise kids who love to read.
We know there are many lifelong benefits to encouraging kids to read. But bribing them with money to pick up a book may only backfire. Instead, researchers find that offering nonmaterial rewards for reading might be the best strategy to instilling a love of books. The "bribe" can be as simple as something like planning a special trip to the library with Dad or setting aside time to have a book club discussion as a family. (NYT)
8. There's a new "fittest man on Earth."
Mathew Fraser won the CrossFit games over the weekend. During the five-day event, the 26-year-old racked up a total of 1,096 points to score the top spot. (Burlington Free Press)