27-year-old Amy Fan is the style-setter with entrepreneurial flair who's capitalizing on the rapid growth of millennial beauty brand Onomie. As its youngest ever GM, Fan who worked on a variety of projects from mining, e-commerce, private equity, financial services, telecommunications and retail projects as a management consultant at Bain & Company., is excitied to see that there is an increasing amount of thoughtfulness people in their 20s and 30s put into their purchase decisions.
"We recognize that, in a way, we voice our opinions by choosing what we buy. Thus, we are demanding more from brands—more transparency, authenticity and reflection of our own values. As consumer awareness grows, providing high performance products using high quality ingredients and operating in a responsible way will become the minimum bar, not the point of differentiation, for beauty brands."
Having also worked in the non-profit sector at The Bridgespan Group, Onomie's charitable arm that partners with the non-profit She's The First, committing 1% of annual profit and team resources to help sponsor first-generation female high school graduates in low-income countries, was a major draw. 'The biggest learnings I've been able to take from my previous experiences are to have an insatiable appetite for learning, no matter how much or how little experience you have, how valuable it can be to draw from different experiences to bring a new approach to an old problem, and that people, above all, matter the most."
Here, her inspired beauty approach, proves that mind and body are inextricably linked, and beauty does really start from the inside.
A.M RITUAL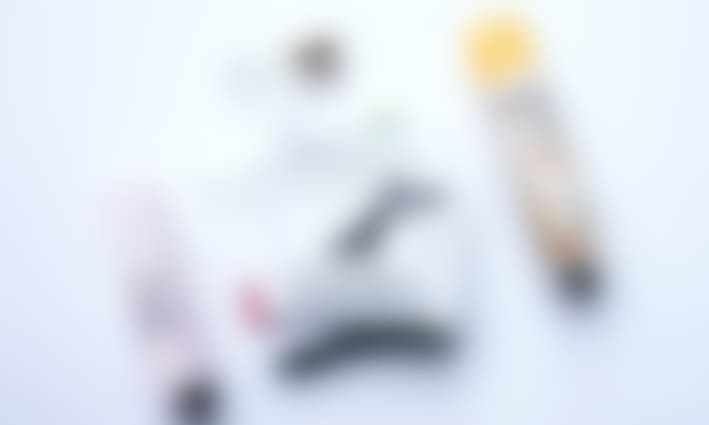 I'm big on maximizing sleep, so I have a simple morning routine. I use Gainer's Micellar Cleansing Water to avoid drying out my skin and moisturize with Onomie's Powerful Priming Serum—the hyaluronic acid (a natural component of the skin that we produce less and less of the older we get) help a ton with the dry parts of my combination skin without being oily. I use SPF everyday, even in the winter! I'll choose a lotion like Aveeno Positively Radiant Daily Moisturizer Broad Spectrum SPF 30 and double up with a sunscreen like French cult brand Bioderma Photoderm Max Crème SPF 50+ Crème SPF 50+, which provides broad spectrum UV protection, in the summer.
Tip: Look at both SFP and PPD values for sun protection products. UVA is the culprit that's responsible for signs of aging like dark spots and wrinkles, and PPD measures protection strength against UVA.
My makeup go-to's right now are the cat-eye giving Imju Dejavu Lash Knockout Mascara, Hikari's Shimmer Bronze that has a blush and bronzer all in one place, Onomie's A.C.E. Illuminating Eye Treatment that provides a soft-focus glow and 10% vitamin C as a bonus, and Aerin Waterlily Sun. All done within a 30 minute BBC Global News Podcast.
Graze From Morning to Night
After a 10 minute walk to work, I eat a light breakfast and sip on some coffee as I go through my inbox. I like to keep breakfast simple like a couple of hard boiled eggs or greek yogurt with chia seeds. I graze throughout the day—almonds, fruits, and the occasional chocolate covered espresso bean. I try to eat whole foods and bring home cooked meals for lunch. Food is such an important building block to how you feel, how you work, and how your skin looks!
Post Work
I'm really lucky that I can walk to and from work. Occasionally, I'll get a smoothie with kale, spinach, avocado, strawberry and almond butter as a pre-work out treat and stop in Stuyvesant park, which is a tiny hidden gem in East Village. Having moved to 4 cities in 3 years, I like to use the this time to call friends and family in different places or enjoy a moment of calmness.
I'm pretty low key during the week and head straight to the gym. I joined CrossFit East River about a year and a half ago, and have participated in two CrossFit Open Games. Growing up in Vancouver, I've always been active, but this was my first foray into weightlifting. I love the focus on being strong and am constantly inspired by the women from all walks of life there, not to mention I've got a few pull ups, which I consider a life skill in case I ever have to hoist myself up from the edge of a cliff. I alternate going to CrossFit with dance classes. I did lyrical, jazz and ballet in high school and college, and I find it very meditative to be so focused on movement.
To fit in going to the gym straight afterwork, I end up eating two dinners. Omelets are my go-to second dinner. (I love eggs and reject any convention that they are for breakfast only.) I take turmeric and fish oil once a day for faster muscle recovery. An added benefit is that it helps with skin inflammation and breakouts.
P.M RITUAL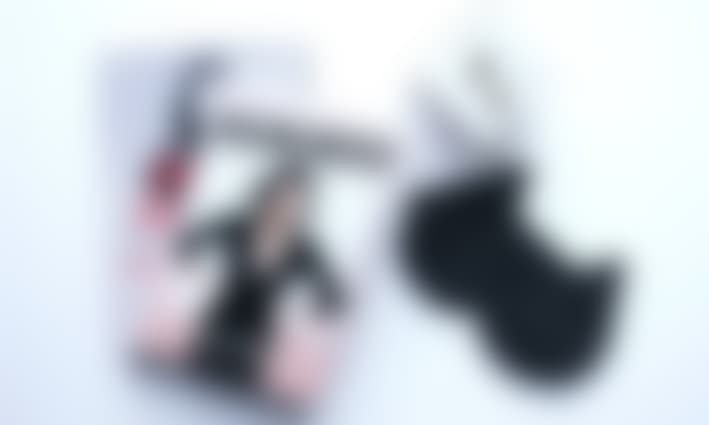 After reading The Power of Habit, I'm really interested in human behavior and how to develop healthy habits. I set mini-challenges for myself every three months—something doable, but takes a bit of grit to want to do every day. This summer, I've bee doing 120 seconds of planks everyday.
I'm currently test driving some Onomie products under development for my night time routine (I love this job perk!), so I'll have to stay hushed about them. I moisturize every night after showering; this is a ritual that's honed in me by my grandma. I remember when she would cut fresh aloe from her garden to use as lotion and we'd take leftover egg whites to use as face masks. While I don't have a garden in my "cozy" NY apartment, I try to use natural products like almond oil to avoid paraben. About once a week, I'll treat myself to a facemask. Right now, I'm digging the jelly-like texture of Pharmacy Deep Moisture Coconut Gel Mask.
To wind down for bed, I like to read. From Gloria Steinem to Mindy Kaling, I love autobiographies because of the intimate view into people's lives and their thoughts. In a city like New York, I appreciate the reminder that there's more beyond the hustle and bustle. I end the night with a short meditation. I'm currently using Headspace to try to calm my mind. Becoming a pro sleeper is at the top of my New Year's Resolutions!
Related reads: