Jessica Richards is renowned in the industry for her considered, relevant curation of beauty and wellness products. "I think that fashion and beauty are very much the same — people want something special, they want to feel cool, like they have a gem, and then they tell their friends about it," she says. "I love hunting for cool brands and supporting the people behind them."
The East Coast residing California native who looks like our surfer girl of dreams founded Shen in 2010 after a recurring calamity with a face cream and the realization that there was "no beauty in Brooklyn." What began as a neighborhood haven for undiscovered organic lines and exclusive imports soon started attracting consumers from Europe, Asia, and beyond and is now the barometer for the latest and greatest in green beauty technology and wellness. Here, she shares her wellness philosophy and beauty rituals.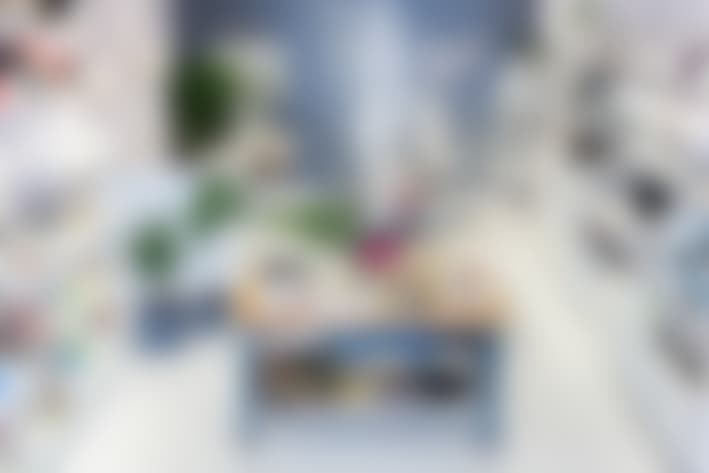 On Mindfulness ...
In my opinion, in order to embrace a lifestyle around wellness and mindfulness, it's really hard and takes tons of commitment. I can only do what I can do. There are so many challenges that come with owning your own business and keeping it open, curating the right assortment of products, and curating your staff. You come to understand that no matter what you think you know there is always more to learn. When it comes to practicing mindfulness, one of my dear friends, Lindsey Adelman introduced me to transcendental meditation, which has really helped me to take time out for myself.
On Fashion ...
As a Mom to two young boys, you often forget about your needs because you're so focused on those of the little ones. Taking time for yourself, whether that means getting a facial or popping by one of my favorite Brooklyn boutiques, is so important. I'm honestly a hippie mom at heart and tend to choose pieces that go with everything. I LIVE in a tie-dye top from Raquel Allegra, and when it comes to denim, who doesn't want their toosh to look super cute all the time? My go-to's are all from Re/Done.
If I'm not running around in Brooklyn with the kids or at Shen, I tend to stick with a clean, streamlined look — I love Isabel Marant and Proenza Schouler. I'm obsessed with Outdoor Voices and firmly believe that the best sets at SoulCycle happen when I work out in the greatest quality of fabric. Eve and Rachel always kick my butt but at least I look good!
Jessica Richards



On Body Image ...

I wholeheartedly believe that if you are eating fried food all day long and not incorporating any vegetables into your diet, it will show. I like to eat healthy and try to stick to mostly vegetables and grains; like people say — eat the rainbow. I noticed a major difference in my skin after cutting meat out of my diet, which, of course, mixed with two kids and a lot of birthday parties isn't the easiest thing to do.
I always feel so much better after I work out. I think it's incredibly important to get the blood flowing and the body moving, which for me means SoulCycle. I try for three days a week with yoga on the side, but in reality, that doesn't always happen.
Wellness Rituals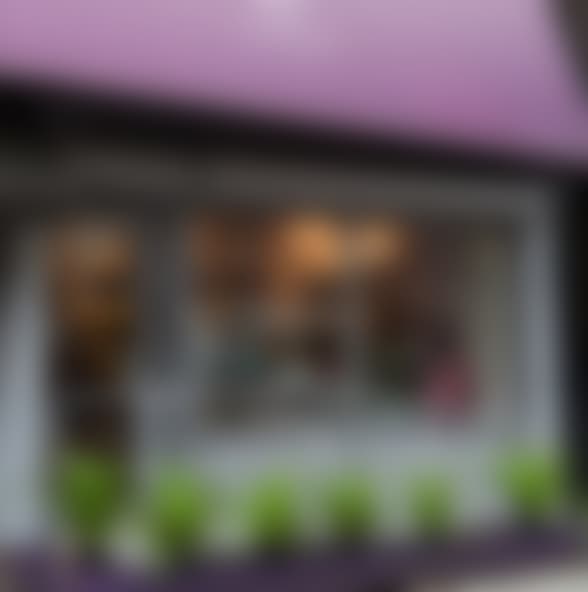 In the beginning, wellness revolved around beauty products that take care of your skin. Today, wellness has crossed over to products that take care of you.
My can't-live-without ritual when it comes to overall body wellness is my morning smoothie. I'm obsessed with the Beauty Chef products — my favorites are Glow, which I add to my a.m. smoothie, and Hydration, which is especially helpful after those long nights. On top of that, I love a good hot bath at the end of a long day. I tend to dump in way too much of the Therapie Roques O'Neil Himalayan Detox Bath Salts, which is pretty much a bath version of organic Valium.
The salts balance pH levels and positive/negative ions, which helps the body find its equilibrium. Plus, because the powdered amethyst has a high mineral content, it helps heal and clarify problem skin and counters the electromagnetic energy we absorb from our phones and computers. One night, my two boys poured the whole bottle in the bath at once, and they were asleep within 15 minutes!
Beauty Rituals

A.M.
I need a quick and easy morning cleaner — my pick is January Labs Cleanser because it's gel-based and not at all drying on skin. You get that squeaky clean feel without being tight and dry. After skin is clean, I am obsessed with Shiva Rose Rosewater, a hydrating toning mist that smells heavenly. Moistened skin absorbs products better, so this is the middle step to prep your skin to receive your serums and moisturizers.
Toners and tonics also tighten pores as well. A vitamin C serum is a necessity! Nuori Skincare Vitamin C Serum has mastered it. Vitamin C is necessary for DNA repair, and even if you are taking an oral vitamin, your skin is the last place you receive any benefits from it. Applying vitamin C topically is one of the biggest prevention and repair steps you can make. It will brighten, tighten, and rejuvenate your complexion. I also use Joanna Vargas Daily Moisturizer every day. It's a great anti-aging cream that is still lightweight and layers beautifully with foundation.
P.M.
The nighttime routine is my favorite, though, because it gives me time to treat myself after the kids go to bed. I use Aurelia Miracle Cleanser, which is hands down the best cream cleanser I've ever used! This one is a bio-organic, botanical-based probiotic that's intelligently been blended together to make a nonstripping, soothing, and hydrating cleanser. After applying directly to skin, I tissue away, and my face is dewy and not the least bit dry. The aromatics of the botanical and flower essences smell so good, calm my mind, and make my body know it's time for bed.
Then I'll mist with a bit of May Lindstrom The Jasmine Garden, mostly because it smells so heavenly, and layer it with her Blue Cocoon Beauty Balm Concentrate, the hero of my skin care regime. It will change your life. Seriously. Soothing, hydrating, restorative, healing … I could go on! This balm solves all of your problems and is a beauty game-changer. As you can see, I love beautiful fragrances and textures on my skin at night. Another gem is Odacite A Winter In Paris Face Oil, which is in my bathroom medicine cabinet for the simple reason that I LOVE IT. Plus it has active botanical extracts that work to repair and condition skin.