Travel Diaries: The Ski Town That's Actually A Perfect Summer Getaway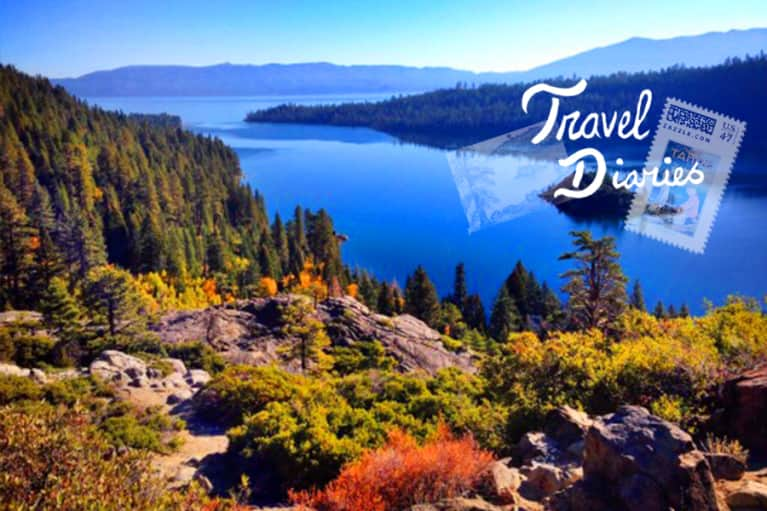 Consider our new Travel Diaries series your digital passport this summer. Follow along as we give you a sneak peek into where our wellness-centric contributors are headed for some R&R. This week, we're tagging along with chef and author Amie Valpone on her wooded retreat to Tahoe.
For the last 10 years, I've suffered from chronic illness and haven't been able to take any sort of extended trip without getting sick. But when I was asked to attend this year's Wanderlust Festival in Lake Tahoe, California (and found a direct flight that didn't require a draining layover), I knew I had to go for it.
I haven't been anywhere in Northern California other than San Francisco, so when I heard about this trip to Tahoe, I googled it, drooled over the stunning photos online, and immediately booked my trip. I'm totally an outdoorsy kinda gal, and as a kid, I spent holidays skiing out West with my family. But I'd never been to a skiing resort in the summer!
My healing vacation began before I even left my home base of New York. When I arrived at JFK, I checked out the airport's amazing organic garden that grows a ton of fresh herbs. I spent some time in the garden before checking in, then enjoyed an hour in JetBlue's outdoor lounge, which is open to the public and full of lush green grass and comfy seating. Talk about a wellness airline.
Once I arrived in Tahoe for my six-day escape, I completely fell in love. I'd recommend the region to anyone looking for a soothing trip with a bit of adventure mixed in. You can go there for a relaxing beach vacation and stay at a beautiful resort on the water, or you can rough it in a teepee and go camping. It's truly the best of both worlds.
Tahoe is full of beautiful beaches, biking, hiking, rafting, paddleboarding, and so much more just waiting to be explored.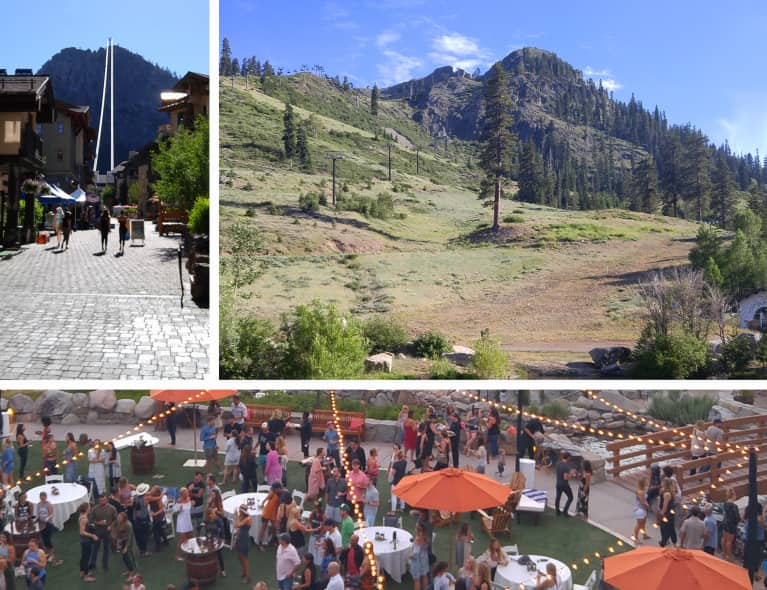 1. Take a drive around Lake Tahoe.
One of the highlights of my trip was a beautiful drive around Lake Tahoe where I checked out the markets, health food stores, restaurants, beaches, and shops. It was such a beautiful summer town, and I didn't want to leave. It felt so quaint and adorable ... like Nantucket without the humidity.
2. Go to the top of Squaw Valley.
I also took the gondola up to the top of the mountain and enjoyed the pool and activities up there. Squaw Valley is a ski resort so there are ski lifts and lots of shops, but it turns into a summer town during the warmer months.
3. Dip your feet in yoga and meditation.
Once in Tahoe, I arrived at Wanderlust with one of my best buddies, Satya of Satya's jewelry. During the retreat, I took a few amazing yoga and meditation classes outside on the top of mountains under big, beautiful white tents. The breeze from the mountains added an incredible force to my practice.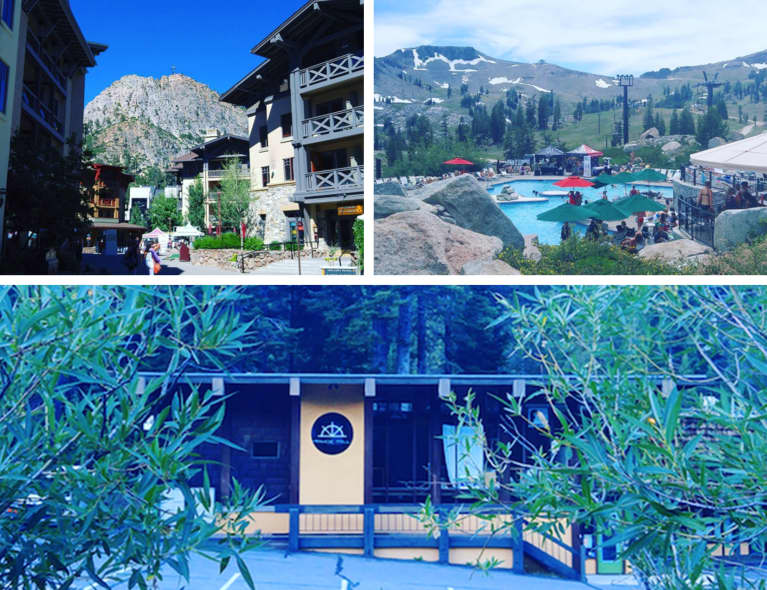 1. Grand Sierra Resort in Reno
I flew directly into Reno, and since my flight landed at 11 p.m., I wanted to stay in the area overnight. I stayed at the beautiful Grand Sierra Resort, which was spotless and incredibly relaxing — unlike any casino I'd been in before. This place was amazing; I even had a full-body massage in their spa the next morning. I'm so glad I flew in a day early to rest before heading to Tahoe. The next morning I went to a nearby Whole Foods Market and loaded up on fresh food for my drive to the mountains.
2. Airbnb in Squaw Valley
In Tahoe, we rented out an amazing Airbnb in Squaw Valley. It was beautiful and clean, outdoorsy yet chic. I really enjoyed being outdoors and feeling free and alive in the mountains. The views alone took my breath away.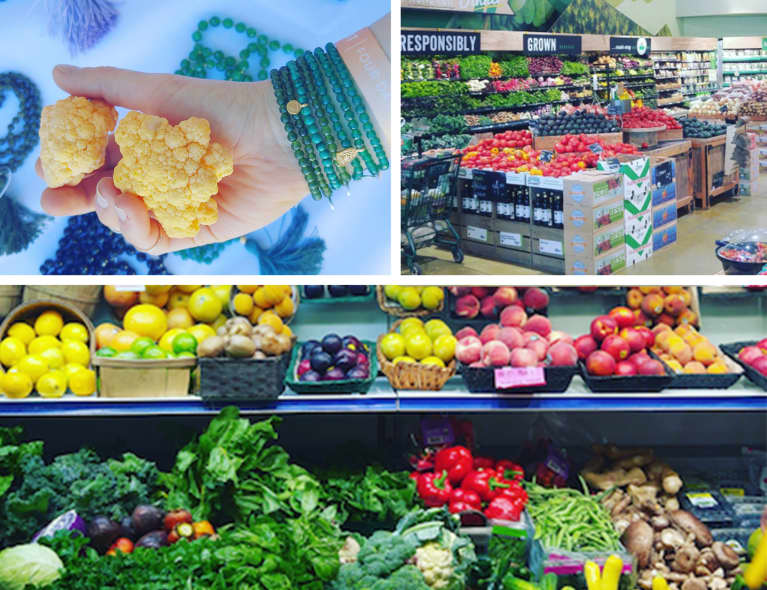 1. New Moon Natural Foods
I love finding healthy eateries where I can order fresh, organic food. I went to New Moon Natural Foods to load up on a ton of produce before my red-eye flight home. It offered an incredible variety — I ended up with a carry-on just for my food! I stocked up on a lot of fresh produce such as avocado, cherry tomatoes, hummus, cucumbers, zucchini, and a few other odds and ends to hold me over until I got home. (I pretty much travel with a fridge in my bag ... all fresh food to keep me happy and satisfied since I can't eat the airplane or airport food without getting sick.)
I had the Mexican Volcano salad at Sprouts, and it was amazing. The ambiance was adorable and the food was so fresh and delicious. I loved everything I saw on the menu, so it was hard for me to choose what to eat! I also got the Pineapple Crunch smoothie to go, which was a fabulous idea!
I had the Portobello tacos at Freshies and they were delish. I shared it with my friends and they loved it as well. Freshies was a cute spot to grab a quick bite before heading off to explore the beach — lots of options, and you really can't go wrong with any of their amazing tacos!
Looking for some more travel inspo? Check out the rest of our Travel Diaries here.