Genius Tips To Make Your Home Smell Like Summer All Year Round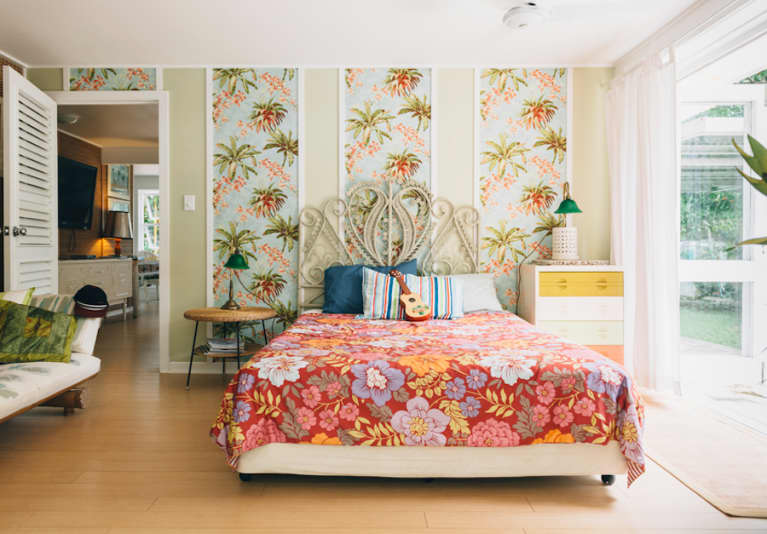 Fresh berries. Laundry hanging outside. The beach. Cut grass.
We wait all year to breathe in these smells of summer. So how can you keep the inside of your home as clean and aromatic as the crisp outside air this season? Follow these four simple, scent-sational tips:
1. Trust your sense of smell.
With windows open and fresh air coming in to your home, why clean it with chemical-laden cleaning products that are toxic to you and the environment? A good rule of thumb: If it smells toxic, it probably is. Clean doesn't smell like chlorine bleach or chemicals found in air fresheners, so these should be avoided.
The natural scents of fresh-cut flowers, herbs from the garden, and bowls of lemons can make any home smell heavenly. So it makes sense to look for natural ingredients in your cleaning products as well. Try using products that incorporate coconut, lavender, and citrus in plant-derived cleaners that are pH balanced and free of toxins such as formaldehyde, ammonia, phosphates, and 1,4-dioxane. In order to create the scent of clean in your home, always read ingredients labels carefully and look for:
Full ingredient disclosure
Naturally derived ingredients
The hypoallergenic seal, especially for products that come in contact with your skin
Safer Choice certification from the U.S. Environmental Protection Agency
Essential oils are a great way to bring the smell of the outdoors into your home. You can use them in your cleaning products, spread their scent through a diffuser, or put a few drops on your pillow before bedtime. Here are a few I love:
The most versatile of all essential oils, lavender fragrance is known for its calming, relaxing, and balancing effect on the body.
Cedar is a natural antifungal that can be used in toilet bowl cleaners and as a moth repellent.
Orange can be used as an anti-inflammatory and antiseptic. It also cuts grease, smells wonderful, and is often used in air fresheners.
This is a remarkable multi-use oil and powerful antimicrobial that is often used in bathroom and shower cleaners.
A disinfectant used to clean shower curtains, grout, and floors and to sterilize kitchen cutting boards.