8 Things You Need To Know Today (July 21)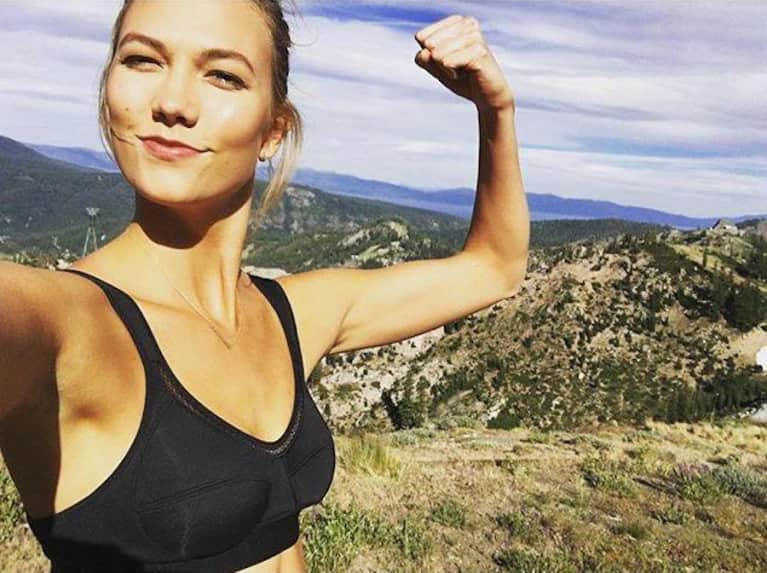 1. Karlie Kloss is teaming up with Adidas and Stella McCartney.
Supermodel Karlie Kloss is the new face of Adidas for Stella McCartney, where she can combine her love of fitness and fashion and make us all feel inspired (jealous?) as she frolics through fields of flowers in her trendy fitness apparel. (Instagram)
2. The year 2016 continues to deliver record-high temperatures.
This June was the hottest one on record, which shouldn't be too surprising considering the first five months of the year were also. Ugh. (Washington Post)
3. Computer games are helping people with schizophrenia strengthen their mental abilities.
Many people with the condition find that even after they're able to manage the voices in their heads, they struggle with memory and the ability to focus on tasks. Now, computer games based on research into neuroplasticity are helping to relieve some of the symptoms and help people increase their concentration. (BuzzFeed)
4. This building will forever change the way you look at your trash.
The facade of a new library in Indonesia is made out of thousands of recycled ice cream tubs. Ben and Jerry would be proud. (TreeHugger)
5. Chobani is launching an incubator program.
As if you needed another reason to eat Greek yogurt, Chobani is on the hunt for great new food startups that it can provide resources for, mentor, and help with programming. Six to eight companies will make the cut. May the best startup win! (Grub Street)
6. Tiny homes are garnering big attention at the Republican National Convention.
A regional news site decided to call on Snapchat stars to cover the event on their respective accounts and invited them to live in a tiny home during their stays. Their lodging was the first tiny home in Cleveland, measuring in at 583 square feet. (Tech Insider)
7. Starbucks is opening a cafe in Malaysia staffed by deaf baristas.
The Kuala Lumpur spot has hired 10 hearing-impaired employees and three hearing staff. A sign outside spells out "Starbucks" in sign language so customers know what to expect. But guests who don't know sign language can place written orders. (Mashable)
8. Pokémon Go is helping autistic kids get outside and make friends.
In counterpoint to its more negative associations, the viral game has been observed to encourage easily overwhelmed kids with ASD to be more social and explore the world around them. (Science of Us)