11 Things You Need To Know (July 20)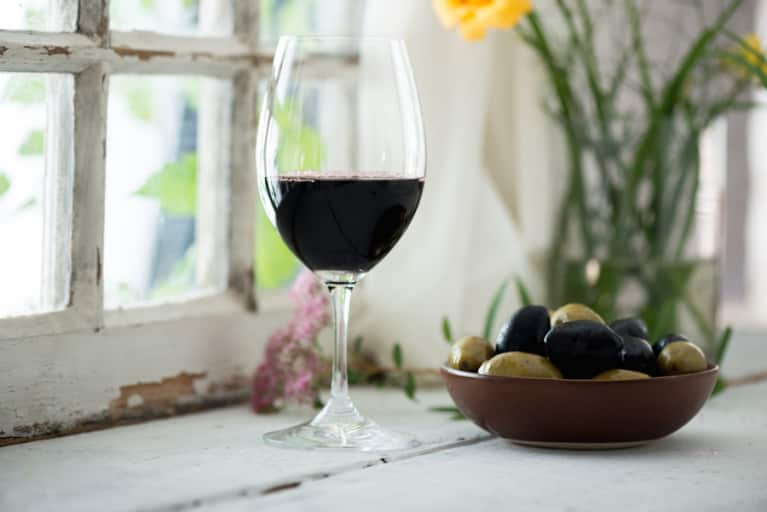 1. Couples who drink together stay together.
A study of 3,000 couples who had been married an average of 33 years showed that couples in which both parties drink or in which both abstained were less likely to have marital problems than those in which just one person drank. (Vice)
2. The government wants you to eat junk food.
Between 1995 and 2010, the federal government put $170 billion toward products like corn, wheat, milk, meat, and more. Delicious they may be, but they're the main ingredients in the food that makes us fat, like doughnuts, cupcakes, pizza ... the list goes on. Is it any wonder we're dealing with an obesity epidemic? (NYT)
3. People want Walmart to start getting ugly.
What The Fork, the campaign that influenced Whole Foods to start selling "ugly produce" (crops that are misshapen or have cosmetic blemishes) is now turning their attention to Walmart. More than 150,000 supporters have already signed onto its petition calling on the superstore to stock ugly produce. (TakePart)
4. One day (in the very distant future), you'll be able to bike your way down the entire East Coast of America.
Construction has begun on a 3,000-mile bike path connecting Maine and Florida. That's right: Thanks to the East Coast Greenway Alliance, bikers will have access to pristine lanes that dot the riversides and valleys of the country. However, the alliance is in no hurry to finish and only anticipates adding 200 miles to the route by the year 2020. (Fast CoExist)
5. Certain genes can be expressed as both mental resilience and mental ill health.
Researchers are suggesting that some genes can make people more sensitive to their environments—for better or for worse. So, while no gene "causes" mental ill health, specific genes can make it more likely. The current hypothesis is that one's environment determines the way a gene expresses itself, but that requires further study. (ScienceDaily)
6. When it comes to heart health, cutting sugar is an extremely good idea.
Here's some not-so-sweet news. In a small new study of children between the ages of 9 and 18 who were obese, researchers found that lowering sugar intake lowered triglyceride levels by 33 percent after only nine days. Yep, it's probably time to kick that ice cream habit. (NYT)
7. CEOs are having transformative experiences on psychedelics—and they keep coming back.
The ayahuasca craze has reached new heights with Entrepreneurs Awakening, an annual trip. For about $10,000 folks like Four Loko co-founder Chris Hunter and tech CEO Henrik Zillmer had mind-altering experiences that, they say, changed everything. The trippers cite benefits from stronger intuition and better ideas to losing a taste for soda. (California Sunday)
8. Please eat fat. It could save your life.
No, fat doesn't make you fat. If 40 percent of your diet is made up of healthy fats like avocados, salmon, olive oil, and nuts, you're doing it right. In fact, you're reducing your risk of heart attack, diabetes, and breast cancer. Sorry, but bacon doesn't count as a healthy fat. (Annals of Internal Medicine)
9. Want to help the planet? Hop on a bike.
Greenhouse gas emissions from the transportation industry have grown substantially in the United States, according to a recent study. Passenger vehicles are the largest contributors to the increase, so think twice the next time you get behind the wheel. (Fast CoExist)
10. Pediatricians should teach sex ed to their patients.
A new report by the American Academy of Pediatrics slams abstinence-only education for being ineffective and recommends that doctors talk more openly about sex and sexually transmitted diseases with kids and teens. They found that as many as one in three adolescents have received no guidance about sex from their health care provider. (The Cut)
11. Pigeons could tell us a lot about toxic lead levels.
A new study published in Chemosphere found that Manhattan neighborhoods that had many children with elevated blood lead levels were also home to pigeons with elevated lead. This means that in the future researchers may be able to use pigeons to predict lead contamination earlier and help prevent health problems. (NYT)