The Simple Technique That Helped Me Overcome My Self-Doubt (When Nothing Else Could)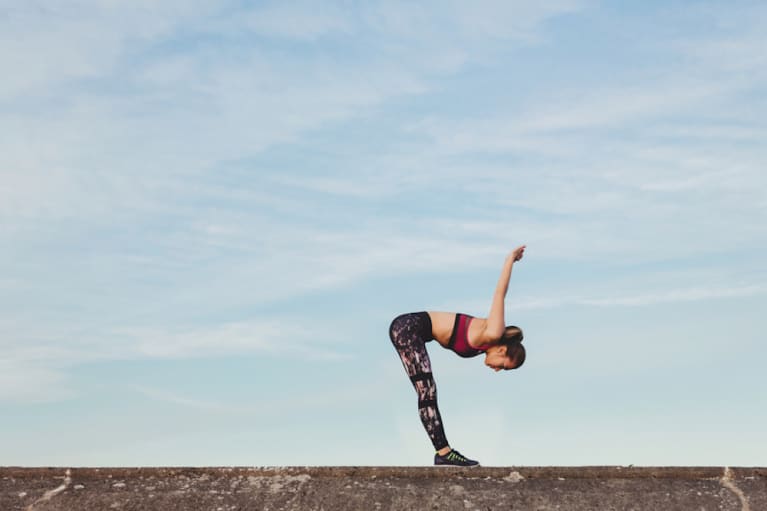 The first paper I didn't hand in was a three-page report on the movie Cool Hand Luke—in seventh grade.
Three pages! Getting that assignment was like finding out that the gym-class physical fitness test would include running 10 miles while being chased by a grizzly bear. In the seventh grade, writing three pages felt like penning James Joyce's Ulysses.
I remember trying to disappear into my chair when the teacher handed back everyone's papers, hoping no one would notice that there was no paper for me.
Years later, in college, I sat down to write a 10-page paper about musical expression in performance and neurology. I finished in six hours—without having previously read any of my source material—received an A, and was asked to present the paper in a student research competition.
What changed?
Just one thing: my mentality.
Sun Tzu once said, "Victorious warriors win first and then go to war."
In that period, my brain went through as huge a transformation as my body—a transformation that led to academic accomplishment, an awesome post-grad job in a completely unrelated field, and a body that was 40 pounds stronger.
I'm not saying this to brag. I'm saying it to let you know that you can achieve all those things too. You either have or are capable of learning how to do this.
Struggling with negative thoughts:
Why didn't I write the three-page paper? Because I didn't believe I could. I saw the assignment, thought Three pages?! No one could write that much, and gave up.
The same thing happened when I tried to work out.
I've always been pretty short, but I wanted to be strong. Be fit. Be unstoppable. Like most people, I worked out in two-week spurts every six months—nothing stuck.
The first time I set foot in a gym (after trying home workouts for too long), I was greeted by loud grunts and the sight of someone deadlifting 315 pounds. That doesn't seem so heavy now, but at the time, with the faint haze of chalk dust surrounding the platform, I was intimidated.
I remember thinking What am I doing? I'm not fit. I don't belong here.
Those are the exact thoughts I learned to battle.
Taking command of your psyche:
I'd be lying if I said it's easy to overcome self-doubt, but this is what worked for me (a technique I stole from my psychology studies).
When you have a negative, self-defeating thought, write it down. Then go to war with it. Use every ounce of reasoning you possess to logic it out of existence.
I was surprised at how well this worked. Thoughts in your head are hard to pin down—amorphous blobs that are swirling and constantly changing. Thoughts on paper are physical. You can face off against them.
I brought two key tactics to the battlefield:
Showing why the thought is wrong
Planning my next move
Let's use one of my biggest negative thoughts as an example: "I've been trying, but I always quit. I'm just lazy. I'll never get fit."
On paper, that didn't stack up at all! Sure, I had some problems with procrastination, and I hadn't made a workout program stick yet, but there were plenty of things that I tried hard at. Psychology has always fascinated me, and I spent my spare time reading psych textbooks—that's not lazy at all! Plus, psych was helping to make the fitness process easier.
What about "I'll never be fit?"
That wasn't true either! I logic-ed that one away with this: I'm not fit right now, but I know that it takes time to actually get results. Instead of moping, I should find an actual program (instead of some random push-ups app) and give it some real time.
What about the first day of that program? I nearly dropped a barbell on my face, and thought, "See? I knew I could never get this. I'm always messing up."
With my newfound mental habit, I fought back right away. Sure, I messed up. Everyone messes up! But I don't always mess up. There are plenty of things I'm good at—and with practice, this could be one of them.
Sun Tzu once said, "Victorious warriors win first and then go to war." By fighting the mental battle, I had set myself up for success.
Years after my failed three-page paper and awful first day in the gym, I'm a professional writer and teach fitness in my spare time.
Put the negative thoughts on paper. Bring the mental materials into the physical world. Then, battle them to death, crumple them up, and toss them away.
You can do it.
Related reads:
You can get the free, step-by-step planning guide I used to beat procrastination and overcome couch potato syndrome here.