Growing as many of the ingredients I can to use for my own essential oil infusions, scrubs, face masks and body butters is mighty appealing. Especially living in a sprawling metropolis where space is a precious commodity. Even if you don't have an outdoor garden, or you live in a tiny apartment, you can still grow herbs on your windowsill or fire escape!
A traditional beauty garden is a garden full of organic plants, herbs and flowers that you can use to make homemade beauty products. Growing your own beauty garden is a great way to save money on beauty products and take control of the source of the ingredients you add to your DIY beauty products.

The following herbs formed the basis of the witch's garden of old, plants that were used and prescribed for their health and magical properties. Undoubtedly, a fun and beauty-boosting way to infuse your morning and evening rituals with a sense of wonder, natural vitamins, minerals and joy!
Lavender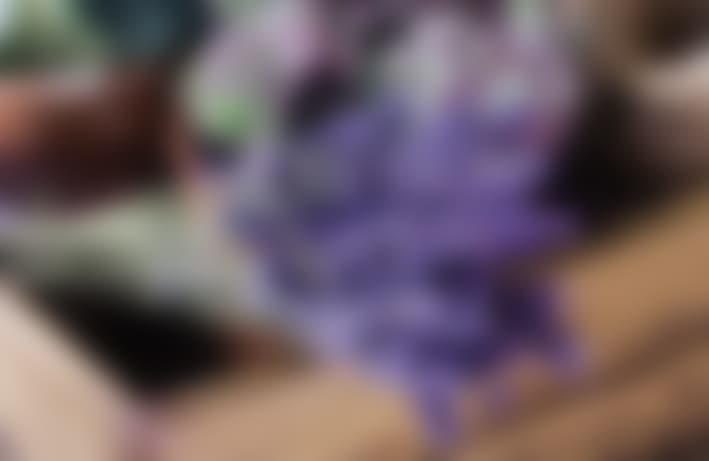 The medicinal properties of lavender have been used for centuries to counter bacterial skin problems, burns, insomnia and nervous stress. A must for the beauty first aid box, choose a variety like French that is better suited to growing inside a home.
How to grow
Choose a roomy pot, as a lavender plant needs room to stretch its roots.
Make sure to pot it up using a well-drained potting mix.
You can also mix some sand in or place pebbles at the bottom of the pot to improve soil drainage.
Lastly, don't overwater: lavender is prone to root rot!
Lavender Body Scrub
A big handful of coarse and fine sea salt
6 tablespoons of grapeseed oil
3 drops of lavender essential oil
A small handful of your fresh lavender buds
Preparation

Mix the ingredients together and spoon your scrub into a clean glass jar—by the way, it smells amazing!
Rosemary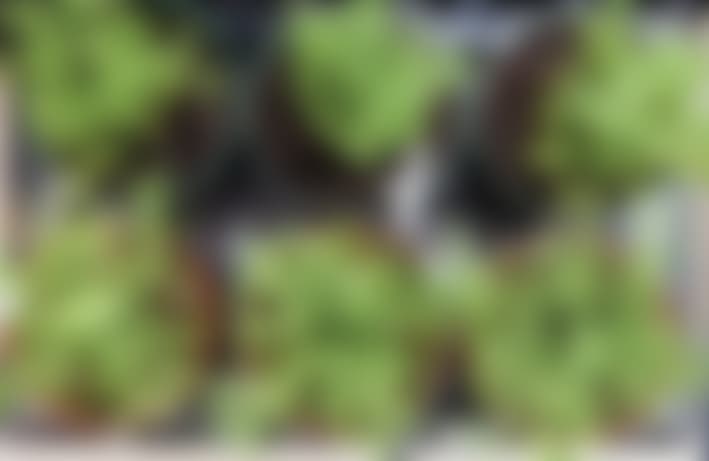 Traditionally rosemary has always been used as a herbal tonic for bruises, sprains, blisters, and to help heal wounds. Its stimulating and invigorating properties make it perfect for soothing and uplifting scalp remedies too.
How to grow

Pick a pot that matches the size of your rosemary plant.
Rosemary is called an "upside-down plant" because it likes dry roots and prefers to absorb moisture from the air through its foliage.
Add a layer of gravel or small rocks to the drainage pan, so that the pot actually sits on top of the rocks, rather than in the pan.
Rosemary needs full sun, whether inside or out, even if that's just the sunlight coming through a glass window.
Water the soil every two weeks (check to make sure soil is dry first), but always keep water in the drainage pan with the rocks in it.
Rosemary & Mint Scalp Oil
2 tablespoons of coconut oil
A handful of chopped fresh rosemary
A handful of fresh or dried mint
Preparation
Sterilize a jar by pouring in boiling water, then letting it air dry completely.
Fill your container with the herbs and top off to fully cover with the coconut oil.
Seal and set in a warm spot for a week, shaking often to release the essential oils from the plants.
Strain out the herbs and use liberally and often on your scalp and hair.
Basil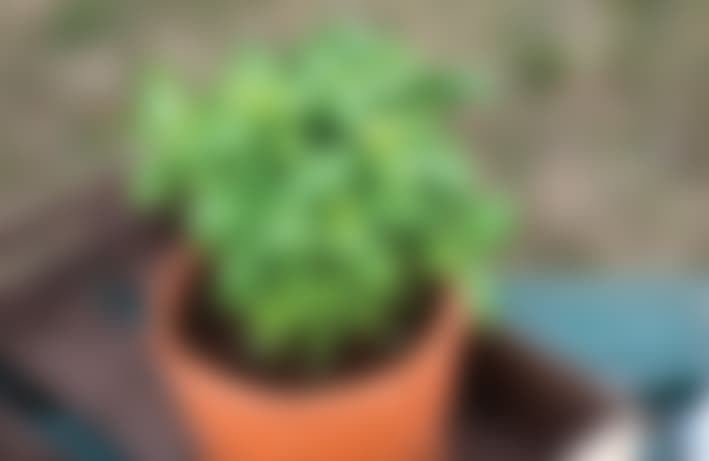 When it comes to this much-loved herb, fresh is always best. Medicinally, it's effective at settling nerves, stimulating the brain to work at its maximum capacity, and even has reputed aphrodisiac qualities. Basil is a beautiful and warming addition to a massage oil that you and your partner could use on each other, or even just on yourself for some extra self-care and love.
How to grow
If growing basil in pots then ensure that adequate drainage is allowed from the base of the pot (line with coarse gravel if necessary).
Basil seeds should germinate in about a week and once the seedlings have developed two pairs of true leaves then you can thin out the weakest seedlings in each pot, leaving each pot strongest.
Basil should be grown in a position that receives a good amount of sunlight—around 6-8 hours a day.
Aphrodisiac Basil & Rose Body Butter

Preparation

In a small double boiler over very low heat, warm the coconut oil, shea butter, and cocoa butter until softened. Transfer to a medium bowl.
Add in the almond, rose essential oil, and the fresh basil. Stir together.
Place the bowl in the refrigerator until the oils are soft and thick. (This can take several hours depending on if you melted them completely in the first step.)
When the mixture is firm but not hard, remove from the refrigerator and whip using hand beaters or a stand mixer until soft and fluffy.
Transfer to Mason jars. Seal until ready to use.
Lemon Balm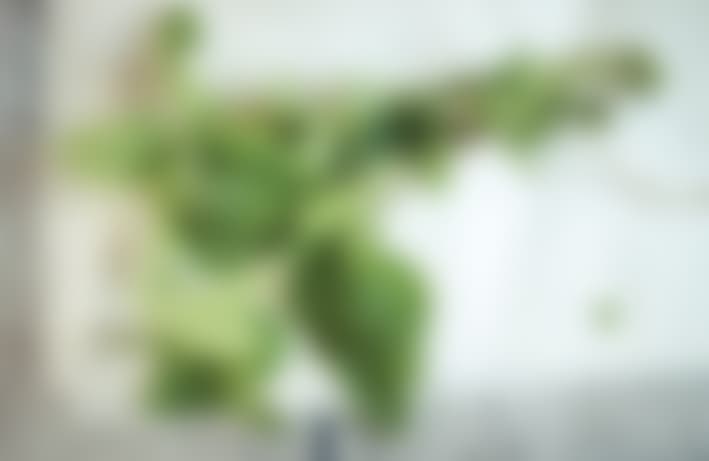 Lemon balm's sedative properties make it a lovely ingredient in herbal sleep pillows, and its antispasmodic properties add to its 'de-stressing' herb profile—the tangy lemon-flavored leaves (try them) are a gentle reviver of the spirits.
How to grow
Lemon balm is a member of the mint family, and like all mint plants, it tends to ramble.
It can thrive indoors as a houseplant, but it needs at least six hours of good light a day.
Offer lemon balm good potting soil and a layer of mulch.
Avoid letting the soil dry out completely.
Lemon Balm Dream Pillow
1 part lavender flowers
1 part rose petals
1 part chamomile flowers
1 part lemon balm
1 part hop flowers
Preparation
Combine all herbs in a bowl and mix with a wooden spoon.
Fill up small muslin bags with the herbal mixture.
Be sure not to overfill—the sachet should go unnoticed slipped inside the pillow case.
Have the sweetest smelling dreams!
Related reads: