The Essential Summer Wellness Goods You Need To Get Your Hands On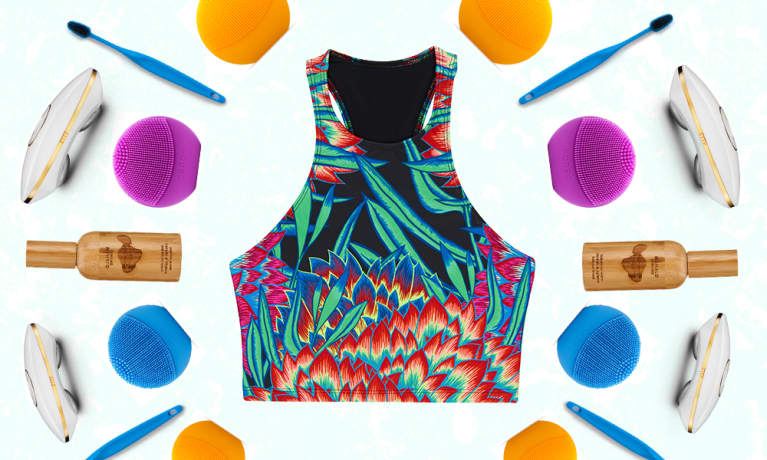 In today's world, trendy beauty and wellness buys can feel like a dime a dozen. There's always a new must-have serum to be slathering on or a game-changing device promising to revolutionize your skin care routine. Not to mention all the wellness paraphernalia (crystals! essential oils! ergonomic meditation cushions!) meant to help you become a better, brighter, more centered you.
Now, don't get me wrong, I'm a firm believer in all of the above objects. I fall asleep with gemstones in my hands and wake up to a morning ritual of herbs, oil pulling, and many, many layers of skin care. However, even I suffer from wellness overload from time to time. What's worth my dollars and what's just a fad?
Luckily, I've tested all of the newest products out there so that you don't have to. Here are my picks for the latest and greatest in beauty and wellness accessories, products, and tools: they're clever, well-built, and attractive items that will carry you across the world and through the rest of the year. (Looking for trip ideas? Might I point you in the direction of mbg's new series, Travel Diaries: Soak Up The Salt, Sand, & Sun Salutations Of Bali)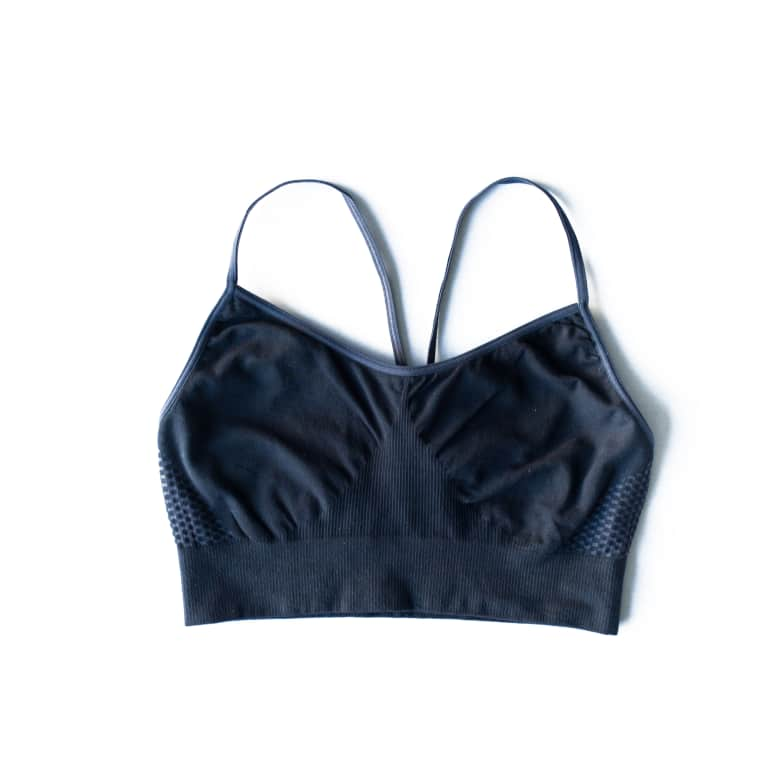 Accessories
These are the pieces—from workout gear to high-vibe jewelry—that help put you in a healthy, happy state of mind.
If minimalism is more your style, look to just launched line Being Apparel. The collection, which is designed by an alum of fashion houses including Preen and Roland Mouret, aims to bring athleisure dressing principles (comfort, simplicity, ease) into everyday apparel. So, you can buy a seamless sports bra and leggings, but you might also be interested in their draped dresses and kimono-style tunics, which quickly take your gym look to office appropriate. The fabrics are ethically sourced and eco-friendly, and the colors are simple, to ensure maximum ease of dressing in the a.m. (From $60)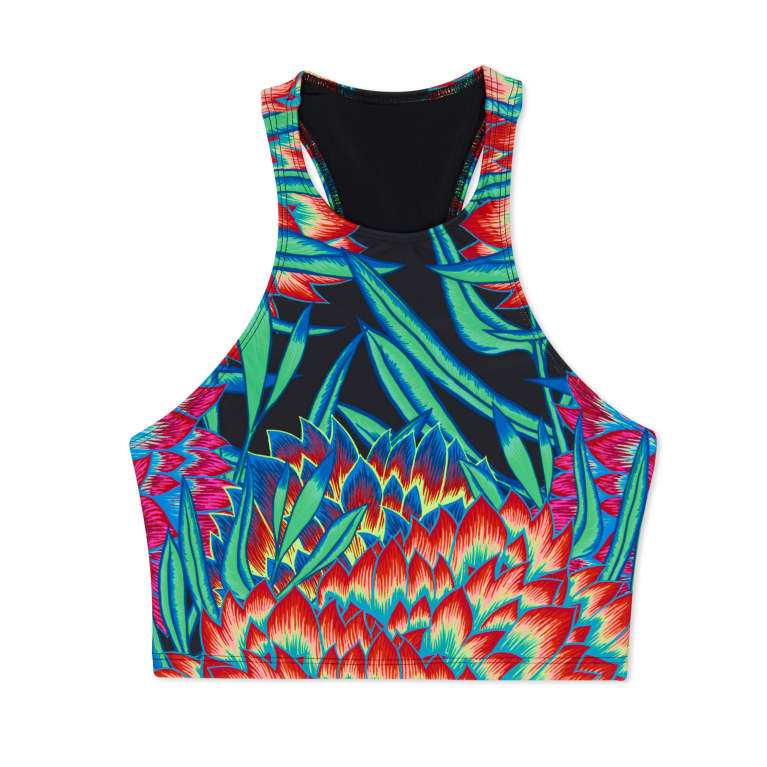 You could keep hitting yoga class in the dingy old T-shirts you've been wearing since high school (we're all guilty of it from time to time). But, there's something to the whole "look good, feel good" mantra, and we're solidly convinced that a fun fitness outfit translates into better athletic performance. Plus, this cute crop top (and all the fun, eye-catching pieces from Mara Hoffman's new collection) easily pulls double duty as part of your everyday, off-the-mat look. ($128)
Karma Bliss Rosewood Mala Beads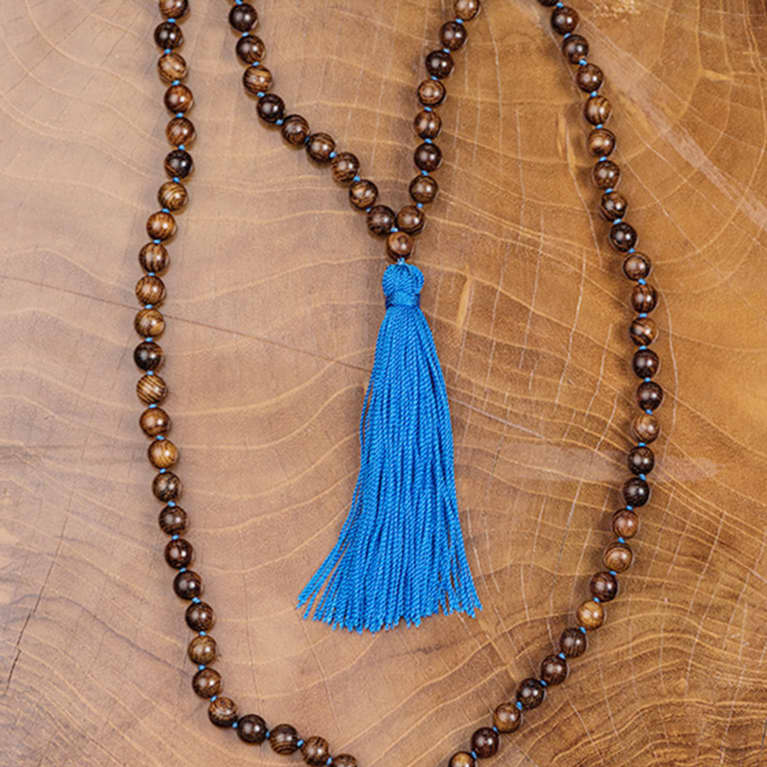 Radio and TV personality Devi Brown, founder of new site Karma Bliss, is best known for her ability to get celebs, from Nicki Minaj to Kendrick Lamar, to open up about their personal struggles and self-exploration. Brown herself has spent years studying meditation and other wellness techniques and is now offering the tools to practice those techniques through her site. These mala beads, made from healing rosewood (known for warding off negative energy), are a perfect accessory for your meditation practice. Then again, they could be equally useful to have on hand to ward off bad vibes during a particularly tough day at the office. ($55)

Kaia Naturals The Takesumi Detox Deodorant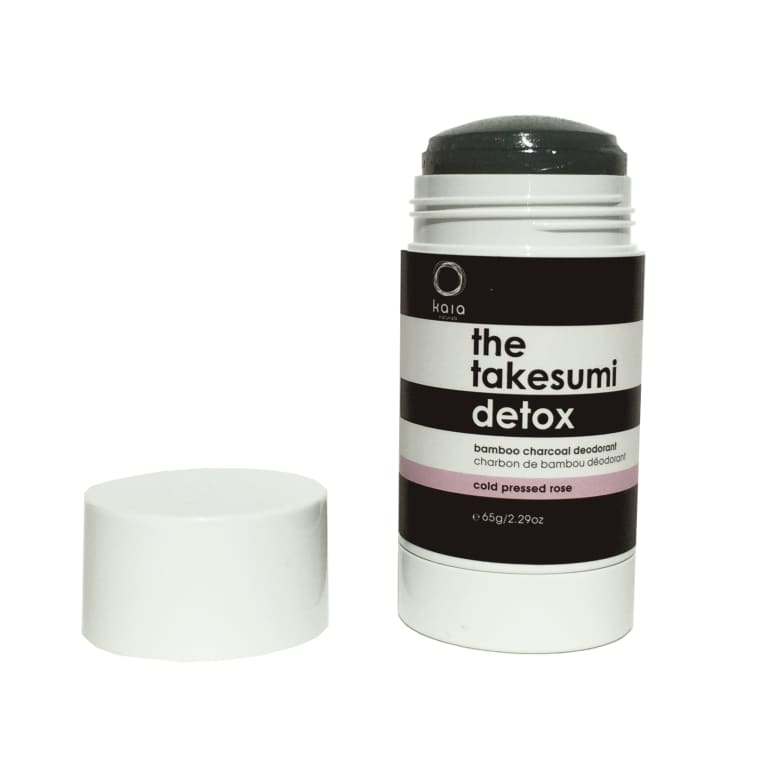 Products
Here, the best of the best beauty and wellness buys that keep you shining, inside and out.
Takesumi (aka bamboo charcoal) is an old-school Japanese beauty secret for deodorizing and detoxing. Kaia Naturals has harnessed this beauty tradition for a very practical cause: keeping your underarms smelling fresh and clean. Oh, and don't be turned off by the black hue of the deodorant stick. It goes on clear and won't stain your clothes. ($21)

Lifehouse Tonics Herbal Blends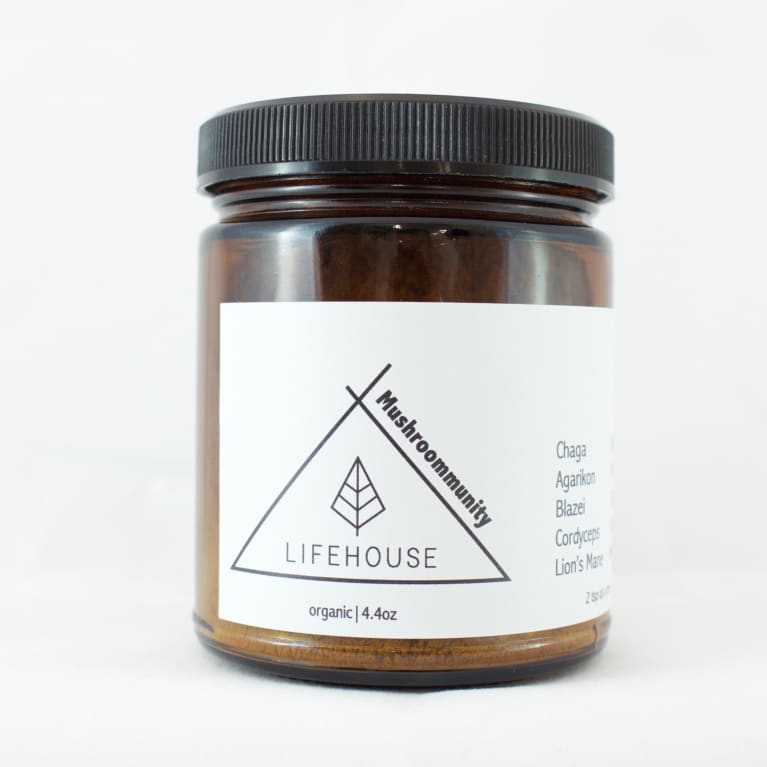 L.A.-based tonic and juice bar Lifehouse Tonics has developed something of a cult following among the wellness set. Now, with the launch of their online store, health-conscious consumers around the world can order their specially blended herbal powders right to their door. Try the Mushroommunity, a blend of 10 adaptogenic and medicinal mushrooms, in your morning smoothie for immune support, or the maca- and astralagus-rich Thunderstruck for an extra energy boost. ($24)

Linne Botanicals Purify Face Wash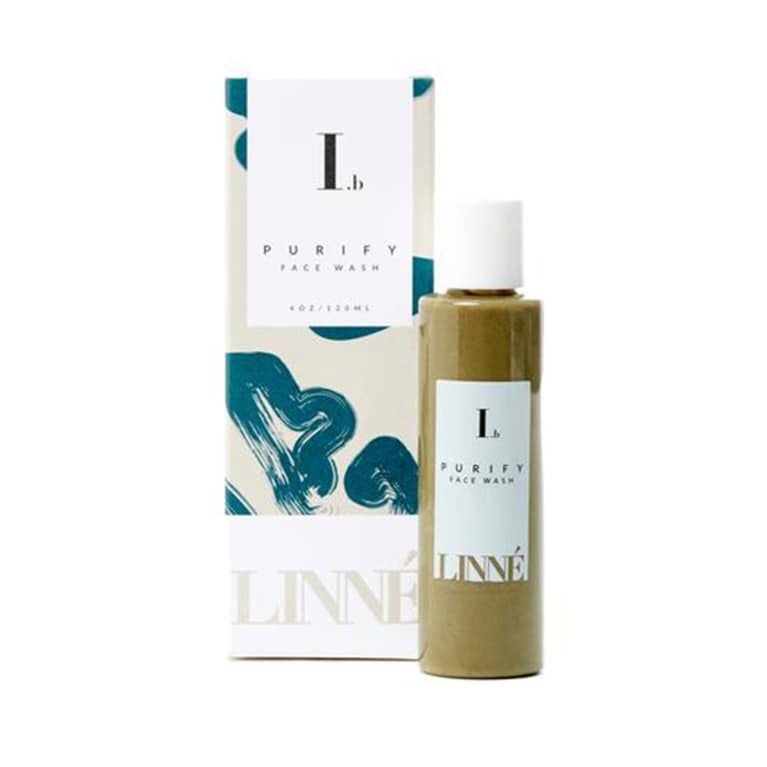 New line Linne Botanicals is one of the latest beauty brands to make waves on the natural beauty scene. Linne founder Jenna Levine (who has certifications in both botany and herbal medicine) created the Purify face wash, which is packed with ingredients like aloe, jojoba oil, green bentonite clay, and tea tree oil for her sister, who suffered from a variety of skin problems. The cleanser helped clear up her sister's skin, and soon all her friends were begging for a bottle. After a summer of sweat, sunscreen, and seawater, this is just the thing to get your skin back in top shape. ($58)

Binchotan Charcoal Toothbrush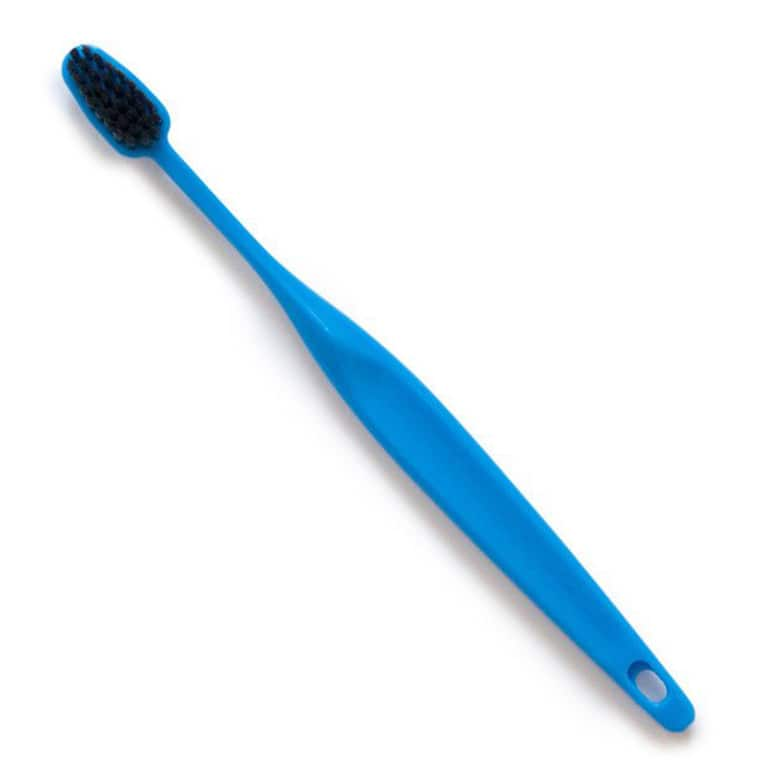 Tools
This category encompasses all those gadgets, large and small, that go above and beyond to help you look and feel your best.
By this point, we all know about charcoal's supercharged cleansing and detoxing benefits. And while charcoal toothpaste has always held an appeal, its black hue has typically been a barrier to regular use. That's where the Binchotan toothbrush comes in. The charcoal-filled bristles help to deodorize the mouth, prevent smelly breath, and pull bacteria and other toxins from the gums. And you can still use your fresh, peppermint-y toothpaste with it. ($7)
ZIIP Beauty Nanocurrent Device, $495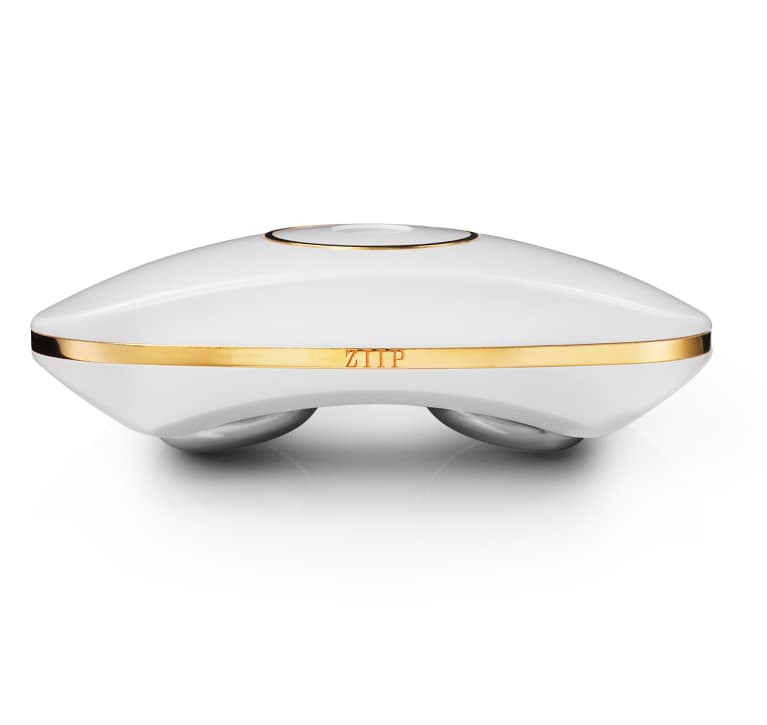 Before you balk at the mega price tag, hear me out. ZIIP is unquestionably a major splurge item. However, with regular use it just might make your need for regular facials and expensive beauty products obsolete. ZIIP essentially uses Nano Current (previously only offered in professional settings) to deliver preprogrammed treatments (via an iPhone app that sends the program to your device) for everything from anti-aging to acne clearing. It's easy to use, noninvasive, and, from personal experience, really works. So, consider it an investment in your future blemish and wrinkle-free face. ($495)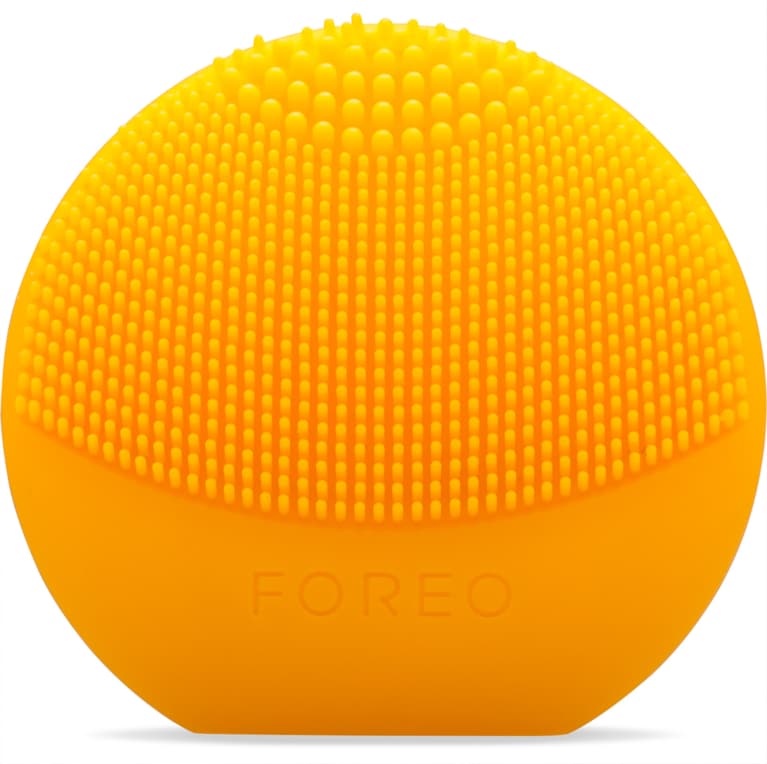 You've probably heard the arguments against Clarisonic (it can be hard on sensitive, delicate skin; it can over exfoliate, breaking down your natural barrier function, etc.). And while we're not picking sides here, it's worth noting that the Foreo device is a gentler option for those who want a deep face wash without the hard-core exfoliation.
The pint-size silicone cleansing device delivers up to 8,000 sonic pulses per minute and promises to clean 99.5% of dirt and oil from your face. Plus, the silicone bristles are easy to clean and aren't susceptible to bacteria growth or product buildup. The disposable Play device offers 100 uses and is not rechargeable, so if you're looking for a more eco-friendly option, upgrade to the rechargeable Mini. ($39)