People Are Getting Injured Playing Pokémon Go, And Physical Therapists Are Taking It Very Seriously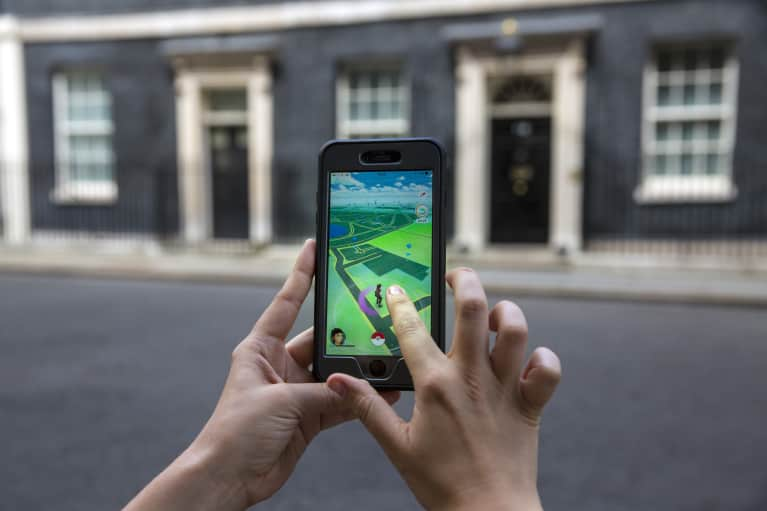 By now, it's pretty safe to say that Pokémon Go is the talk of the town.
When the app stopped working this weekend, everyone freaked out. The game is draining batteries at a record-breaking pace, but users have more important things to worry about—like the rare Pokémon that made an appearance in Central Park and basically caused a stampede.
Yep, everyone's obsessed with chasing Pokémon anywhere and everywhere. And while this obsession is doing people some favors physically—last weekend, the fitness tracker Jawbone found that its users had logged 62.5 percent more steps than usual—it's also causing injuries.
Physical therapists in particular are pretty concerned about the phenomenon.
"With the popularity of Pokémon Go, users are spending exponentially more time on their feet, looking at their phones, searching for these elusive Pokémon. As users attempt to 'catch them all,' a few overuse injuries may become more prevalent for this group," Christopher Wong, physical therapist with Professional Physical Therapy, told mbg. "Plantar fasciitis is when the band of tissue that supports the arch of your foot becomes irritated and inflamed. It is often caused by repetitive strain when standing and walking excessively or use of improper footwear."
The solution? Rest and stretching. "The best thing to do is stop plantar fasciitis before it becomes chronic by resting, checking your footwear, and keeping your calves and Achilles tendons loose by stretching," he added.
And as with all things phone-related, your neck and posture are in danger.
"Another common injury is neck pain caused by poor posture," Wong added. "The term 'text neck' has become a popular term for those who suffer from cervical spine pain when looking downward at their phones in a forward flexed posture. To avoid 'text neck,' maintain a neutral cervical spine posture. Cervical retraction exercises can also help reverse the stresses caused by looking down at your phone."
Sorry for raining on your Pokémon Go parade, but you'll thank us later.