Love Traveling But Don't Have The $$? 10 Ways To Make Money On The Road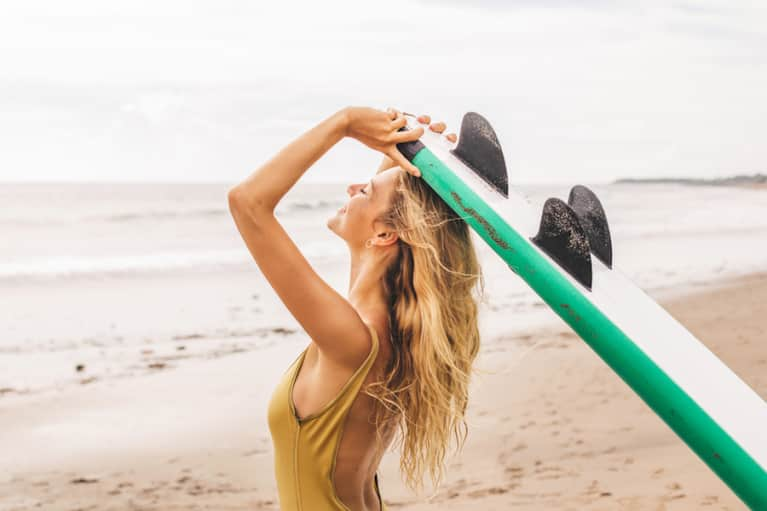 Calling all wanderlusters ... you can get paid to travel! Whether it's by sharing your expertise through a teaching program, volunteering your time as an au pair, or taking to the high seas as a deckhand, there are countless opportunities to make some cash on the road. Here are a few favorites that I've come across in my travels:
Want to share your love of travel with the world? Picture bringing fellow travelers to Oktoberfest in Germany, the forested canopies of Costa Rica, New Year's Eve in Paris, the rice paddies of Asia, or the sand dunes of Morocco. As a tour guide, the possibilities to experience the world are endless. If you're interested in this route, I'd recommend checking out Contiki — a tour guide company that offers tours in 40 countries across six continents.
Teaching abroad is one of the most accessible ways to relocate. If you choose to do so through a company, they will likely take care of your visa as well — a huge bonus. Organizations like CIEE, ESL Café, and English First are all registered international companies that can help you secure a job and housing during your time abroad. But if you're looking to find a teaching opportunity yourself, Google bilingual or international schools and contact them directly to find out about potential opportunities.
Resources: CIEE, ESL Café, English First, TEFL
3. Work in a hotel or hostel.
Working for a hotel or hostel is another great way to make a living abroad and meet people from all around the world. First, decide where you'd like to go and for how long. I'd recommend researching areas' peak seasons and contacting companies before then to secure a spot.
GoAbroad offers a host of hospitality jobs worldwide. However, if you want to cut out the middleman, just apply through a hotel or hostel chain that interests you. You can also start at a hotel near you and then opt for a transfer later on. (But make sure the company has hotels in places you'd like to relocate first!)
Resources: GoAbroad has a section on hospitality jobs
4. Try your hand as an extreme sport instructor.
Obsessed with the water or the slopes? Get paid to do what you love and live in a beautiful place by becoming a seasonal surf, dive, or ski instructor. Check out Freedive Gili for a slice of paradise on the Gili Islands. I completed my Freedive certification through them and I couldn't recommend it more.
Resources: Surf: ISA Surf (surf instructor courses), DiveSSI (dive instructor courses), Freedive Gill (dive instructor courses), SnowSkool (ski instructor courses)
5. Work as a chef or line cook.
Always wanted to try your hand as a chef? Looking to test your culinary chops in a foreign land? First, decide where you'd like to relocate, then contact different restaurants in the area. You could also try to partner with a fitness retreat company to provide meals for their guests during trips. If you've already arrived in your dream location, try just walking around to different restaurants bringing your résumé anywhere that interests you.
Resources: GoAbroad.com has a section on chef jobs
6. Find your Zen as a yoga/Pilates instructor.
These days, landing a wellness gig on the island (or mountain, or jungle, or boat, or even igloo if you so choose) of your dreams is easier than ever, thanks to sites like YogaTrade. YogaTrade has created a forum where yoga and Pilates teachers can post their résumés and businesses can post when they have positions available. Some opportunities are paid while others are volunteer-based, but most of them come with room and board. And new jobs are posted daily!
Resources: YogaTrade
7. Be an au pair for a family.
Warning: must love children and want to spend lots of time with them. Becoming an au pair usually guarantees housing, food, and a decent salary. It's a great way to live and experience the culture of the country since you'll be living with a host family and be totally immersed in their way of living. Starting as an au pair is also beneficial if you're looking to learn a second language.
Resources: InterExchange, AuPairWorld
8. Set out on a cruise ship.
Imagine getting paid to cruise from island to island, country to country ... oh, and having your meals and accommodations included. It's easy to see why working on the crew of a cruise ship is a highly sought after job. Some prerequisites are required, so check the requirements and apply away!
Resources: Crew Network, Desperate Sailors, CruiseShipJob
9. Work as a flight attendant.
Flight attendants literally get paid to traverse the world, making it a perfect job for travel lovers who are OK with living life on the go. Be prepared to fly and stay somewhere for a few days only to pack up and do the whole thing again in another few. It depends on the airline, but employees can often get majorly discounted (sometimes free) airfare and perks for friends and family, too.
Resources: FlightAttendantCareer
10. Get creative as a travel photographer or writer.
If you have an artistic side, you could definitely make this option work. Freelance writing and photography will require a good chunk of your time abroad but will allow you to travel and live in the getaway of your choosing.
Resources: UpWork
Related reads:
Know of another great travel job? I'd love to hear about it!