9 Things You Need To Know Today (July 18)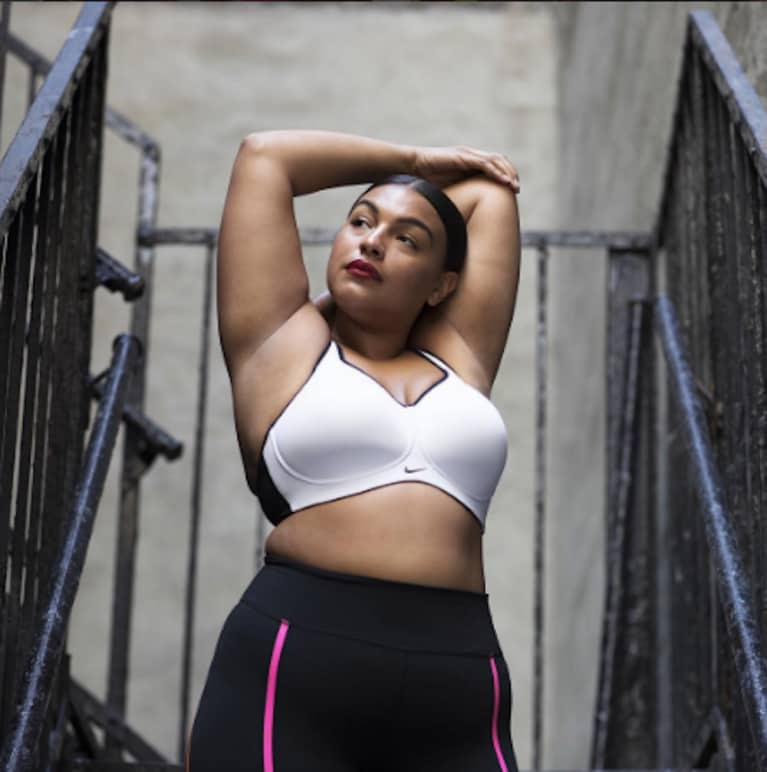 1. Nike's latest ad features curve model Paloma Elsesser, and no one can get over it.
Known for its cutting-edge ads, the brand is incorporating stunning social media star and plus-size model Paloma Elsesser into their latest marketing campaign, which encourages women to be fitted for their appropriate bra size. Nike posted a pic of the star on Instagram, which, as of Sunday, had over 70,400 likes—make that 70,401. (Business Insider)
2. Prime minister for five days, Theresa May has already axed the Department for Energy and Climate Change.
Green activists have been worried for a while about what Theresa May's power would mean for the fight against climate change. And this decision, voiced just three days after her appointment, isn't allaying any of those fears. May plans to replace the DECC with a newly formed Department for Business, Energy, and Industrial Strategy. Politicians and climate experts have called the move "plain stupid," "terrible," and "beyond daft." Yikes. (Grist)
3. Your kid's weight gain in infanthood isn't an indicator of future obesity.
Many parents wonder, What is the line between adorably pudgy and unhealthy? Well, doctors say that the growth of babies is not linear and isn't a reliable indicator for their weight down the line. Parental size, growth curve, and feeding habits are all more accurate predictors of obesity versus a healthy weight. (U.S. News)
4. One more study has linked BPA-exposure to ADHD.
A study published in the journal Environmental Research compared the urinary BPA-levels of 460 children, ages 8 to 15. Their findings showed that 11 percent of children with higher BPA levels were diagnosed with ADHD whereas only 2.9 percent of kids with lower BPA levels were diagnosed with the condition. The association of higher BPA levels and ADHD, interestingly, is significantly higher in boys. (ScienceDirect)
5. The combination of debt and drought may be responsible for the suicides of up to 300,000 Indian farmers in the last two decades.
A tragedy those of us in the developed world can scarcely imagine, "farmer suicides" occur with shocking frequency when water is scarce. Landowners in Central and Western India depend on rain for their crops—their livelihood. When drought destroys crops, farmers lose not only income but also the ability to pay back loans for desperately needed materials. Though the farmer suicides are largely male, their widows face major economic, social, and emotional hardships in a country that gives women little value. (Global Daily)
6. Big Food is paying farmers to go organic.
The biggest challenge to producing more organic food is implementing a new system. Farmers have to pay up-front costs for inspection fees, synthetic chemical alternatives, etc. Costs are higher and output might be lower, so for many farmers, the swap to organic didn't seem feasible. But Kellogg's and General Mills are trying to change that by subsidizing the transition from conventional to organic farming. (Grubstreet)
7. Someone finally made a list of all the things caffeine is actually good for and actually not.
From exercise performance (it helps!) to sleep quality (it hurts), hydration (zero impact), to type 2 diabetes (one and a half cups more a day might make you 11 percent less likely to develop it), you can finally get all those burning questions about your hot cup of joe answered. (Washington Post)
8 You don't have to drink all your water. You can eat it too.
Roughly 20 percent of that recommended eight glasses a day comes from hydrating foods. That's one reason we reach for the watermelon in midsummer heat. Cucumber (96.7 percent water), watermelon (91.5 percent water), and strawberries (91 percent water) are just three of the delicious ways you can up your hydration in the sweltering heat. (CNN)
9. Here's how to know if you should see a therapist.
With any malady, deciding whether to consult an expert depends on "how severe your symptoms are, how long they've lasted and how much they interfere with your ability to go about everyday life." And, while WHO estimates that 25 percent of the world's population will develop some sort of mental disorder in their lives, the stigma of mental illness will keep many people from seeking the help they need. (U.S. News)