5 Tips For Building Endurance, From A Champion Mountaineer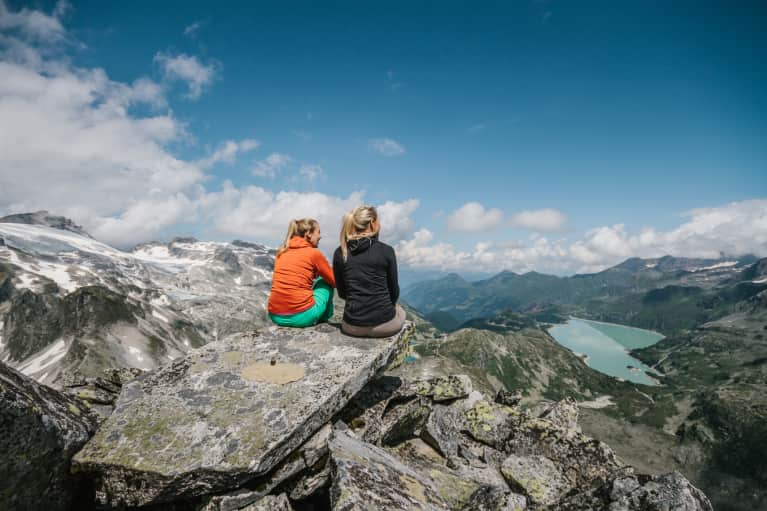 I wasn't at all athletic growing up. In fact, I failed P.E. in school and couldn't run a mile in my early 30s.
After I had my second child, though, I chose to spend my maternity leave in the Alps, relocating my family to Chamonix, France, for six months. There, a friend took me along for a scramble up a rugged ridge. I fell in love with the adventure that came with being outdoors, feeling the wind on my cheeks, and the exhilaration of reaching a summit.
As with other things in my life, once it became a passion, I dedicated a serious amount of time to getting better at it and learning new skills, like ice climbing, backcountry skiing, and rock climbing.
That was seven years ago. That journey took me to the 14,000-foot peaks around Europe and gave me a feeling of incredible satisfaction of attainment in a physical world. Two years ago, I transitioned to a portfolio career to free up more time to spend with my family and doing things I loved, like philanthropy and mountaineering.
One expedition led to another, and in late 2015 after much deliberation I plucked up my courage and set out on a journey to break the women's world record in an endurance challenge called the Explorers Grand Slam. It involved climbing the highest peaks on each of the seven continents and skiing the Last Degree to the North and the South Poles in a record-breaking eight months.
On June 11, 2016, I summited Denali National Park in Alaska and set the record at seven months and 19 days, beating the previous record by three months. I also became a Guinness Book world record-holder for being the fastest woman to scale the highest peaks on every continent.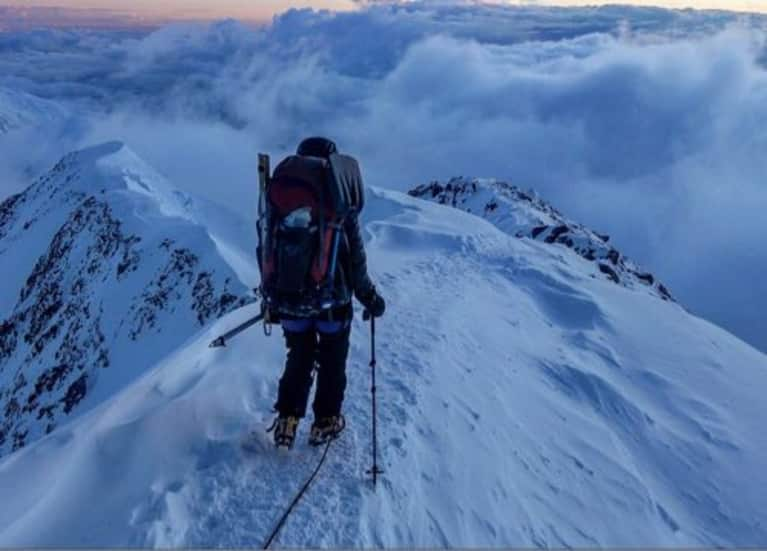 I faced a number of setbacks during my challenge. Two months into my journey, I broke my wrist ice-climbing in Europe. As I sat on a gurney in an Italian hospital with tears of frustration and pain, I forced myself to think rationally about the next summit, Aconcagua, a 7,000-meter peak I had previously climbed.
I had seen wounded warriors summit successfully a year before. Surely, I thought, I can cope going up the mountain with a cast. I summited that peak 30 days later. There were plenty of weather-related delays and disruptions: a cracked ice floe in the North Pole that severely delayed my departure for that expedition and was eating into my Everest acclimatization time and bad weather outlook for the Everest summit day. But I remained optimistic, and somehow that seemed to help.
What got me out and to the place where I am today—being able to ski 60 miles to the South Pole in -40 degrees Celsius in just five days or summiting Everest—was the sense of adventure.
The beauty of mountaineering is that for beginners, it does not require a high baseline of fitness. To this day, I don't know what my VO2 max is, but I do know that I can walk for 12 hours straight in a blizzard and keep a conversational pace.
The best training for high-altitude endurance challenges is "Zone 2" low-intensity, long-duration training. You build that endurance over time, hour by hour, pitch by pitch, while enjoying the same sense of achievement as Ueli Steck or Kilian Jornet by finishing your first multi-pitch climb or getting to your first summit. This asymmetry of skill versus enjoyment is rare in sport, and it is what makes Alpinism a good sport to adopt later in life.
In our 30s and 40s, we develop and possess an incredible endowment of resilience and mental endurance. We can tap into it to learn new skills, make satisfying career transitions, and transform the way we think about ourselves and the way others see us.
Here are my top five tips for getting started on a big endurance challenge"
1. Break your big goal down into smaller, intermediate objectives.
Focus on acquiring skills and don't worry about the big scary goal. Get yourself to the start line. Don't lean on "learned helplessness" (I can't do it … ). Just stick with it and you will get to your destination!
2. Surround yourself with positive people.
These people will reinforce the highs of early wins and encourage you to keep going when you hit lows.
3. Don't allow social stereotypes to dictate your path in life.
Social stereotypes are a barrier between you, your happiness, and your achievements. I could have stopped so many times because I'm a mother, because I'm a woman in my 40s. Focus on your passions, and you will achieve your happy medium while working out practical issues.
4. Get your family involved.
My kids learned a lot about the world through my travels and were incredibly proud of each summit. For the Denali climb, they wrote inspirational messages on my gear with Sharpie Extreme Permanent Markers, which resisted fading even in the challenging conditions I faced like snow, UV rays, mud, and rain. My daughters' messages, "You can make it, Mummy, come on!" kept me going on the tough pitches of the Cassin ridge on Denali.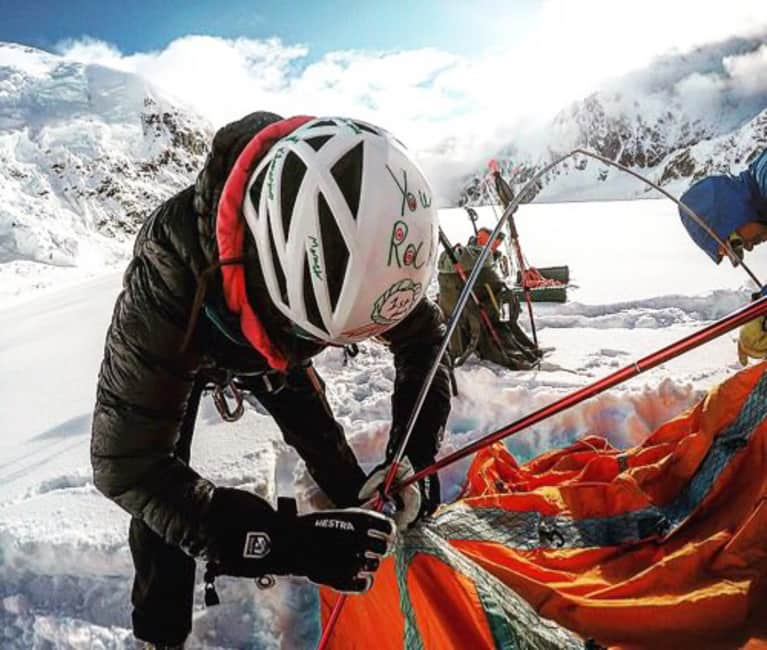 5. Learn to rest. Less is more at high altitude.
Counterintuitive, but so true. Our bodies need recovery time, and that's the hardest thing to comprehend when striving to achieve an athletic goal.
These seven months and 19 days of my life have made me stronger physically and mentally, expanded my social circle, and enhanced my definition of ambition. I have much stronger immunity, and by doing daily walking and meditation, I feel more at peace with myself.
My family has been exceptionally supportive. My husband knew that this was a once-in-a-lifetime project that was important for me. The strongest positive feedback has been from my female friends and the parents of girls.
My story—one of an ordinary woman taking on a strenuous endurance challenge—has struck a chord with women of my generation who are keen to try new things and have inspired parents to introduce their daughters to climbing and the outdoors.