10 Things You Need To Know Today (July 15)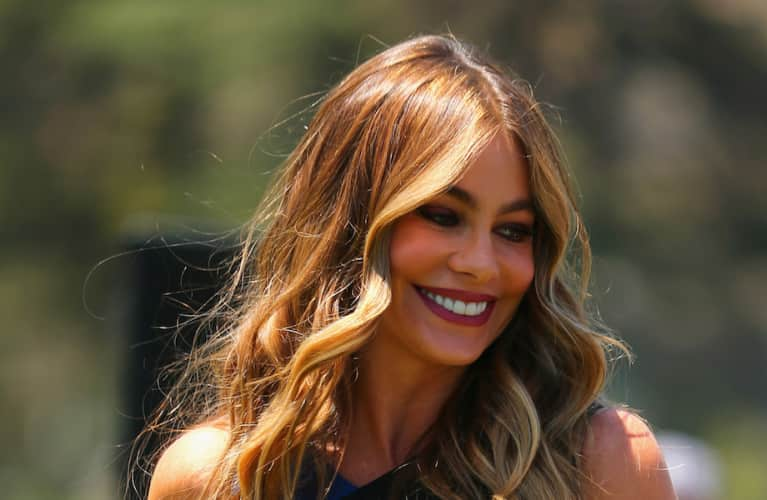 1. Sofia Vergara talks about the pressure social media puts on women.
"I think it's so hard, not just for me, but for every woman," she said. "Now with the social media and all the craziness with the internet…you see how women look everywhere in the world. It's very overwhelming." Vergara went on to say that while she's not happy about getting older, she's accepting it. (People)
2. Eating more cinnamon might help you learn.
A new study on mice by neurologists found that cinnamon made mice with poor learning abilities better learners. The mice consumed ground cinnamon, which was processed by their bodies as sodium benzoate, which is used to treat brain damage. The compound "Increased CREB, decreased GABRA5, and stimulated the plasticity (ability to change) of hippocampal neurons." Those changes led to improved learning and memory in the mice. (ScienceDaily)
3. Dannon is saying goodbye to GMOs and synthetic ingredients.
Over the next two years, Dannon is pledging to take all synthetic and GMO ingredients out of its products. They're committed to transparency and letting consumers know exactly what's in their yogurt. As of today, 10 percent of Dannon products have all-natural ingredients, and these products average 10 ingredients per flavor. (Dannon)
4. Prince Harry raises awareness for HIV by getting tested.
Need another reason to love him? Us either. He's made feminist speeches, tackled the mental health stigma, and now he's bringing attention to the fight against HIV. He went to a London clinic to get tested for HIV live on Facebook to show people how simple it is to take the test. "It's better that everyone goes and gets tested. Why wouldn't you? Whether you're a man, woman, gay, straight, black, white, whatever, even ginger, why wouldn't you come and have a test?" he said. (CNN)
5. Big surprise: Soda probably causes cancer.
In case you needed another reason to ditch the Coke can, according to a study of over 70,000 adults, people who consume sugary drinks regularly may be at a higher risk of gallbladder cancer. So you may want to start drinking more water, people. (NBC)
6. This is apparently the world's healthiest burger.
And it has 50—yes, 50—ingredients. The Nutri-burger, which Limon created for Groupon, is billed as the "the world's healthiest burger" on the discount company's website. Limon's creation is made of a patty molded out of beet, natto, quinoa, mushroom, and a matcha gluten-free brioche bun. It's vegetarian, gluten-free, and dairy-free. Delicious? Unclear. (Business Insider)
7. Time to revisit your child's bedtime.
A recent study found that children who go to bed by 8 p.m. are less likely to become obese during adolescence. "This provides more evidence that having an early regular bedtime and bedtime routine for young children is helpful," asserts the study's author, Sarah E. Anderson. (NYT)
8. New data emerges on where in the world air pollution is hitting the hardest.
The World Health Organization recently released data on which global cities face the most air pollution. Perhaps unsurprisingly, China and India have the worst pollution levels, likely because of rapid industrialization. (Inside Climate News)
9. That new Japanese naked restaurant is reining in their age and weight limits.
The site's rules reserved the right to refuse to serve anyone who was more than 33 pounds overweight for their average height, or anyone over 60. After dozens of requests for them to relax the rules, they're opening their doors to people of all ages and weights. But diners with tattoos are asked not to be a "nuisance" to other guests by touching them or speaking to them without permission. Weird. (Telegraph)
10. Small tweaks can help optimize the social development of kids in school.
If teachers familiarize themselves with how children bond and give kids more independence when it comes to solving social problems, they'll develop better social skills over time. (Science of Us)