The Healthy Way To Drink Rosé All Day
White Girl Rosé, Yes Way Rosé, Rosé All Day ... blush-colored wine has gone from the laughingstock of the sommelier world to the "it girl" of summers 2014, '15, and '16. But what if you don't feel like drinking alcohol on a steamy Saturday evening? Or what if you don't drink at all? Here are two healing herbal tonics that can help you drink the pink without the booze: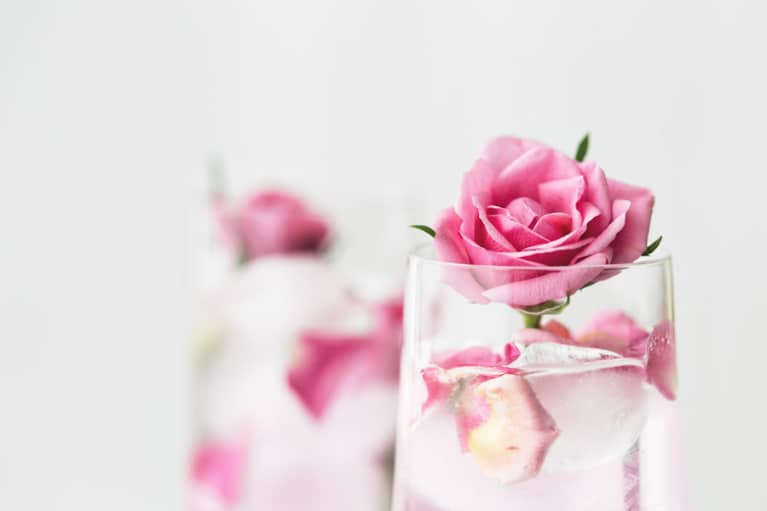 Think of this drink as a more PG version of liquid courage. If you tend to be shy, this is the perfect party pregame drink. Mimulus is a homeopathic flower essence that warms people up, and rose is known to open the heart. You can find them at Whole Foods and most other health food stores, or on Amazon.
Serves 2
Ingredients
6 tablespoons Rose-Raspberry Syrup (recipe below)
1 tablespoons fresh-squeezed lemon juice
2 cups soda water
3 drops mimulus (optional)
Preparation
In a highball glass, mix syrup and lemon juice. Top with soda water. Finish with mimulus essence, if using.
1 cup raspberries
1 cup honey
¼ teaspoon rosewater
Preparation
1. In a saucepan, bring 1 cup of water to a boil. Remove pan from the heat, add raspberries, and let steep for 15 minutes.
2. Mash the raspberries with the back of a spoon, then re-warm on high heat for 1 minute. Add the honey and stir to incorporate, then remove from heat and mix in rosewater. Strain into a jar.
3. Store in an airtight container in the refrigerator for up to two weeks.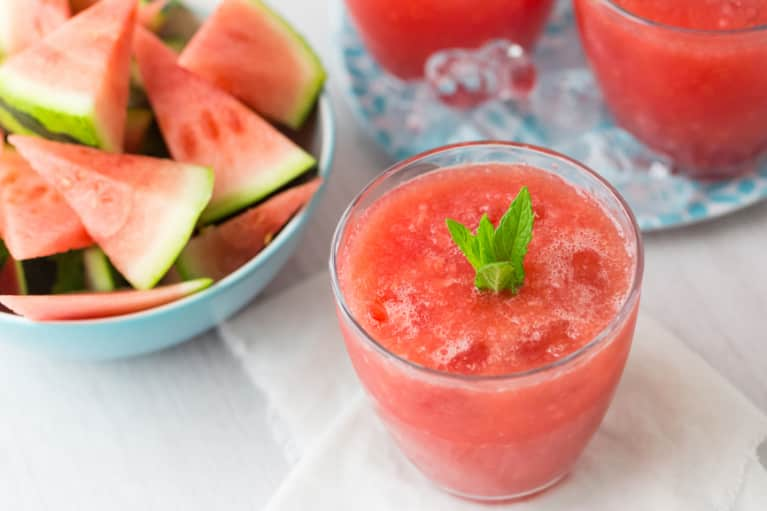 This is a healthy version of rosé's hip cousin, frosé. Watermelon is high in vitamins, minerals, and antioxidants, and it's hydrating, while kombucha is great for digestion. Bottoms up!
Serves 2
Ingredients
1 cup cubed watermelon
½ cup ice
1 cup kombucha (I love GT's original flavor)
Preparation
In a blender, purée watermelon, ice, and ½ cup water until smooth. Pour the mixture into wineglasses, and top with kombucha.